Scarlett Johansson Says This 1 Movie Had 'Unbelievable' Food on Set Thanks to Drew Barrymore
Scarlett Johansson is no stranger to movie sets. She has 66 acting credits and counting to her name on IMDb. It's safe to say she's seen her fair share of craft service, aka the production department responsible for providing snacks and drinks to the cast and crew.
Out of all the food Johansson's encountered on movie sets, the offerings on one film have stood out among the rest in her mind. During a Jan. 2013 interview with Food and Wine magazine, the now-35-year-old actress shared that the food served on the set of a romantic comedy in 2009 was "unbelievable" thanks to actress and producer, Drew Barrymore. 
Johansson: 'He's Just Not That Into You' had 'unbelievable' food
According to Johansson, the food on the set of He's Just Not That Into You, the film based on the 2004 self-help book of the same name, had been some of the best. 
When asked, "Is the food better on the set of a big-budget action movie or a low-budget indie film?" Johansson explained that it hinges on the producer. 
"I've been on huge movies where the food was terrible, and I have done smaller films where the food was really good," she said before adding, "It all depends on the producers' taste."
Luckily for her and the rest of the ensemble cast who starred in the romantic comedy including Ginnifer Goodwin, Jennifer Aniston, Jennifer Connelly, Ben Affleck, and Bradley Cooper, they were treated to some "crazy stuff" when it came to food.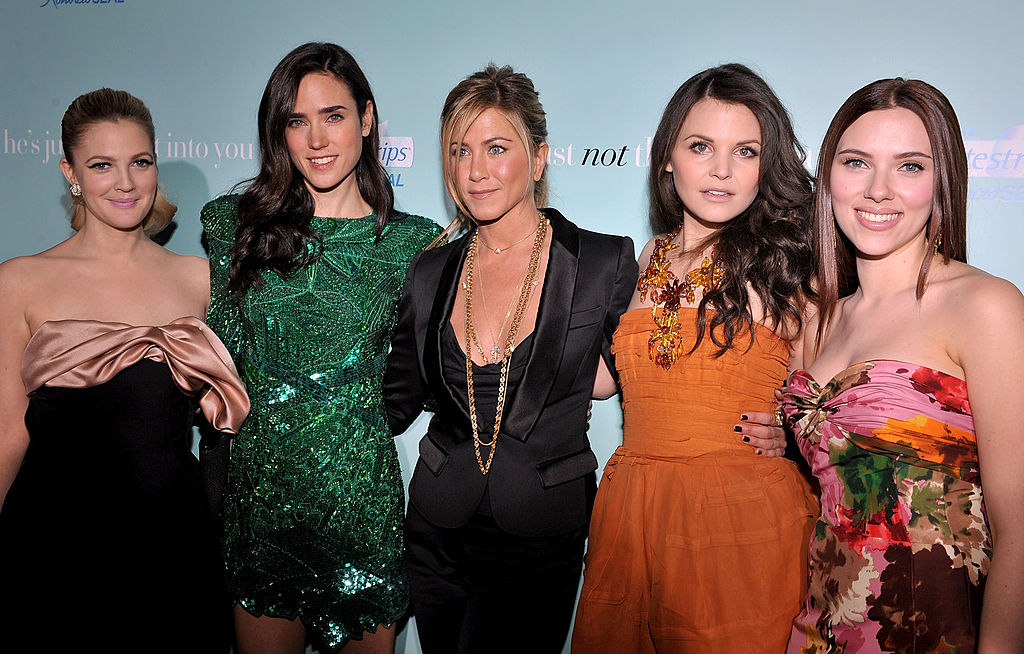 "I worked with Drew Barrymore on He's Just Not That Into You—she was one of the producers—and the food on that set was just unbelievable," Johansson said. "Every day, there was a raw bar and a taco stand and a chocolate fountain and all this crazy stuff," she added. 
Other times she ate 'pretty much the same thing every day'
Unfortunately for Johansson, not every movie set she's been on has had such extravagant food on hand. In the same interview, the Tony Award-winning actress recalled another film that served food at the opposite end of the spectrum to the cast and crew.
"Whereas recently, I shot a small movie in Scotland, and we ended up eating pretty much the same thing every day—fish, potatoes, cabbage, and some other vegetables, all slopped into a tin," Johansson said.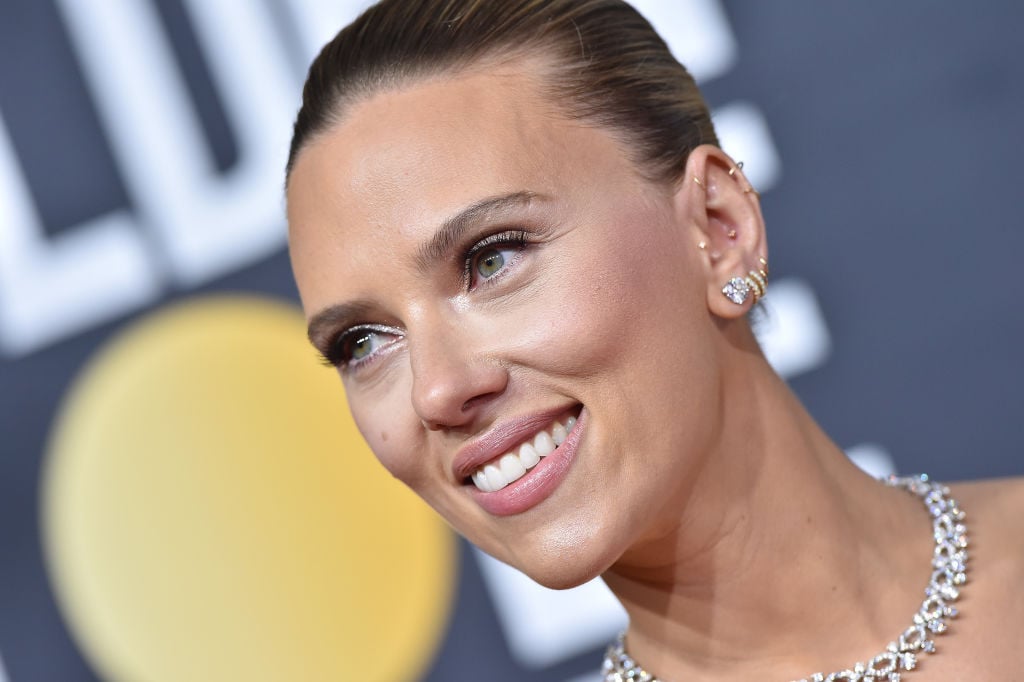 We're wondering what food Marvel Studios had on the set of 2019's Avengers: Endgame and whether or not it compared to the food Johansson had on the set of He's Just Not That Into You nearly a decade earlier. We know Robert Downey Jr., who played Tony Stark aka Iron Man, ate snacks while filming scenes without giving anyone a heads up but it's not like he munched on a taco or a fruit dipped in chocolate to give audiences any indication about what went on behind-the-scenes at craft service.
Sadly for actors and production crews everywhere, there can't always be a chocolate fountain or a taco stand on set. But we're hoping more producers follow Barrymore's lead and up their food game.