Scarlett Johansson Suing Disney Over 'Black Widow' Isn't the First Time She's Taken Legal Action Like This
In July 2021, actor Scarlett Johansson sued Disney, the parent company of Marvel, in regard to the release of her film Black Widow. Due to the coronavirus (COVID-19) pandemic, the movie changed course multiple times. This led to what's been deemed a breach of contract. But this isn't Johansson's first time in a legal battle.
Scarlett Johansson sued Disney over 'Black Widow' release
Black Widow debuted simultaneously in theaters and on Disney+ on July 9, 2021. And according to a lawsuit filed by Johansson, "Disney intentionally induced Marvel's breach of the agreement, without justification, in order to prevent Ms. Johansson from realizing the full benefit of her bargain with Marvel."
The Wall Street Journal explained that "Johansson's representatives sought to renegotiate her contract after learning of the dual-release strategy for Black Widow." This was announced publicly on March 23, 2021. The lawsuit indicated that "Disney and Marvel were unresponsive" to this request.
"The decision to put the movie on Disney+ is projected to cost Ms. Johansson more than $50 million," the article continues. According to a press release, Black Widow made more than $215 million during its opening weekend, between the U.S. box office, international box office, and Disney+ sales. Regarding streaming, Disney+ users paid $30 for premiere access. That first weekend total surpassed $60 million alone.
She once sued a French novelist — and won
In 2014, news broke that Johansson was suing French writer Grégoire Delacourt for defamation. In his novel La Première Chose qu'On Regarde, a character initially believed to be Johansson, reveals herself just to be "a look-alike model." However, this upset the actor enough to take legal action.
According to the French publication Le Figaro, Johansson sued for "fraudulent and unlawful violation and exploitation of her name, her notoriety, and her image, in defiance of her personality rights for the purposes of marketing and the promotion of a work which also contains allegations that violate [her] privacy."
The star won her first claim. But the judge dismissed her second, writes the Los Angeles Times. "Johansson was awarded about $3,400, a fraction of the almost $68,000 in damages she had claimed," noted the publication. The book's author was "stunned" by the lawsuit. Johansson also sought to have the novel banned and not published elsewhere, but did not succeed.
Johansson was also involved in an FBI investigation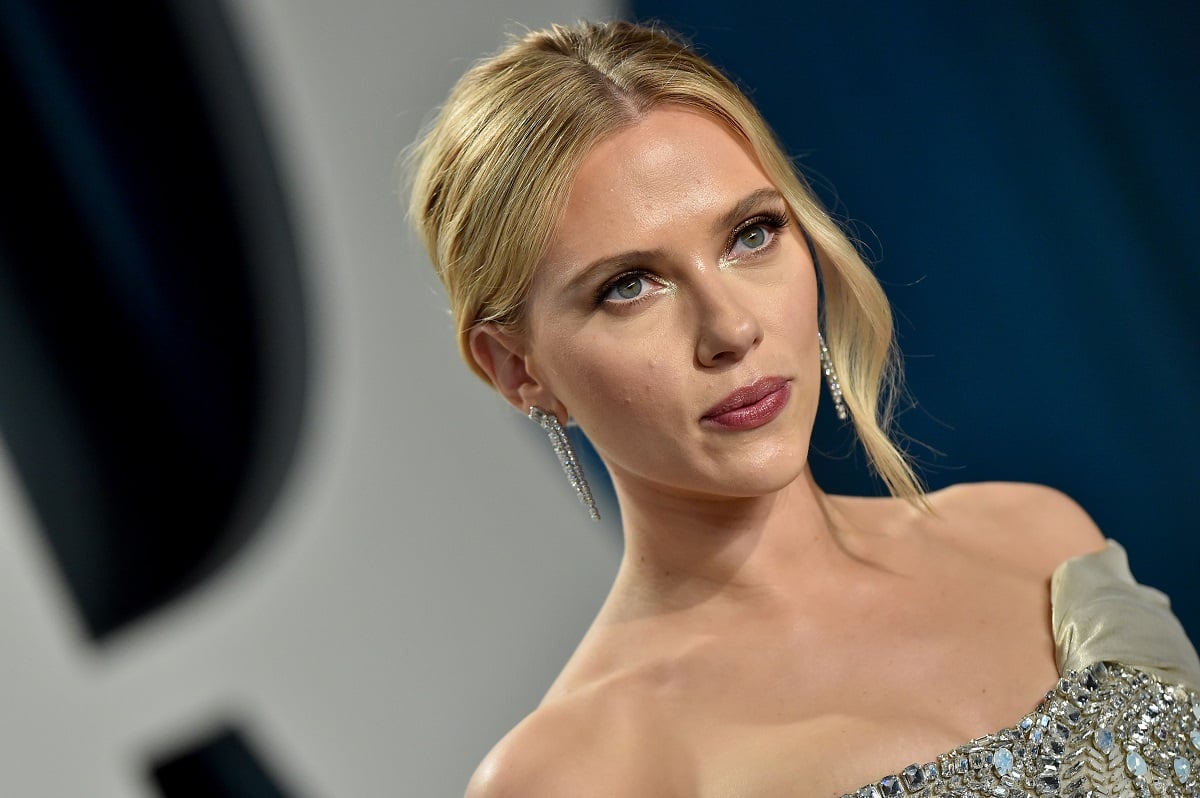 In 2011, private nude photographs of Johansson obtained by a hacker were shared across the internet. The FBI caught the man in question, Christopher Chaney. In addition to the actor, Chaney targeted other celebrities like Christina Aguilera and Mila Kunis, as well as women he knew personally.
Johansson stated in a testimony (via CBS News) she was "truly humiliated and embarrassed," calling the act "perverted and reprehensible." After pleading he pled guilty, the judge sentenced Chaney to 10 years in prison, followed by three years of probation.