Scarlett Johansson Would Only Allow This Avenger to Babysit Her Daughter
Scarlett Johansson is on the verge of having her second child. But in the meantime, the celebrity mom says there's only one Avenger she'd leave her 6-year-old daughter with. And it's an unexpected choice.
Scarlett Johansson's daughter might have this Avenger babysit her 
Johansson recently revealed on The Kelly Clarkson Show that she prefers somebody surprising to watch her 6-year-old daughter, Rose Dorothy Dauriac. 
Among Iron Man (played by Robert Downey Jr.), Captain America (played by Chris Evans), or Nick Fury (played by Samuel L. Jackson), Johansson didn't hesitate to name her choice. And while she "trusts" all of them, there's only one Marvel co-star with whom she'd leave her daughter.  
"I mean, I trust all those guys so much," Johansson told Clarkson. "I've worked with all of them for such a long time, but you know, Sam, he has his own grown daughter; he's got it figured out. I would totally trust him with my most precious piece of my heart." 
Samuel L. Jackson has been something of a mentor to Scarlett Johansson in the past 
Despite starring in Pulp Fiction, Jackson still wound up as Johansson's top babysitter choice. But that's not altogether unlikely, considering the history the two share. Back in June, Johansson told The Hollywood Reporter that Jackson had once shared advice with her that was so helpful she's since passed it on to Florence Pugh. Pugh plays Yelena Belova in Black Widow opposite Johansson. 
"The physical work is so grueling, and you can really burn out on that stuff," Johansson explained to The Hollywood Reporter. "I did say to Florence in the beginning that this is a long job. And selling things — the emotional grit behind it — is a much more valuable way to spend your time than actually trying to be a professional athlete. The whole stunt department are incredible athletes, and you're never going to reach their 16 years of professionalism, or whatever, in four weeks."
"So that's the one piece of advice that I wish I had gotten, which, eventually, Sam Jackson gave me and now I pass through myself to Florence. 'Don't kill yourself, kid!' Sam Jackson said to me; it was something like that. So I took his advice."
No word on whether that advice also applies to parenting, but it's safe to assume that Jackson's experienced words of wisdom played into Johansson's public vote of confidence on The Kelly Clarkson Show. 
Johansson is getting ready to welcome a new baby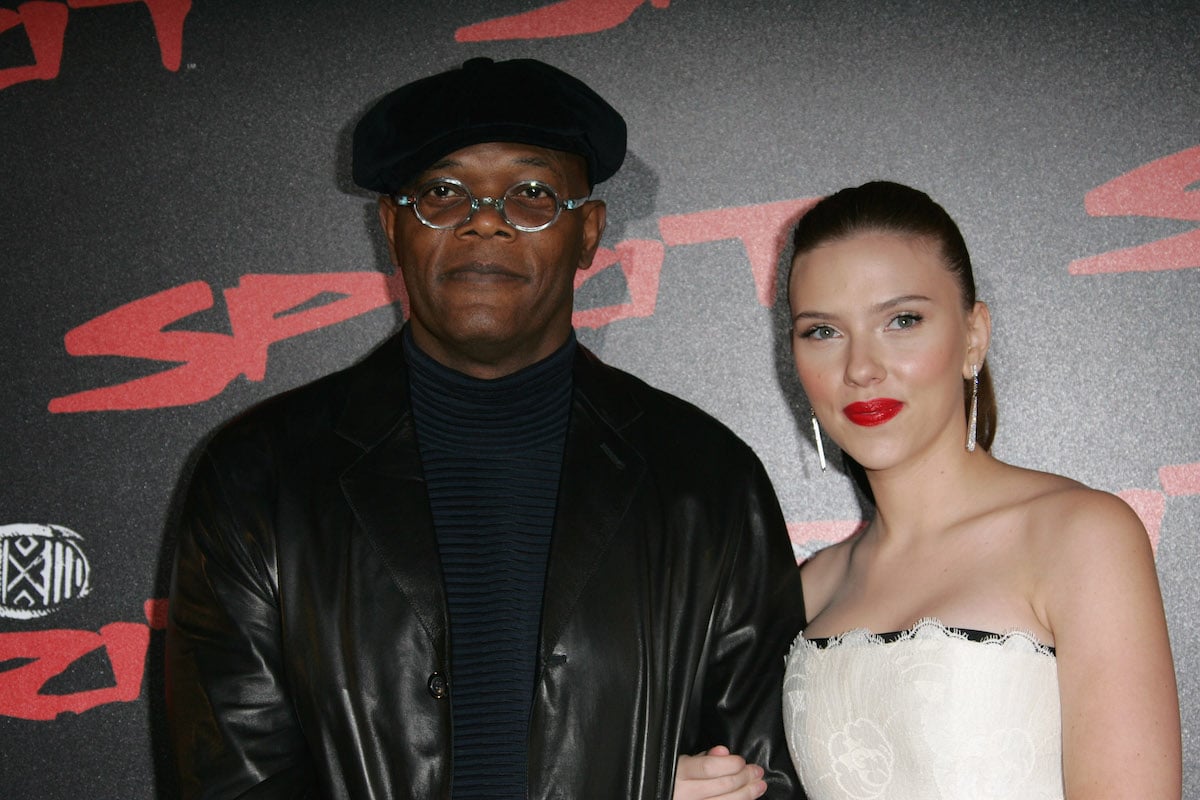 The public recently learned that Johansson is expecting a new little one with her husband, Colin Jost, and is reportedly far along in her pregnancy. The baby will join big sister Rose, whose father is Johansson's ex-husband Romain Dauriac. 
The couple has been exceptionally quiet about the pregnancy. Johansson has spoken out before about striking a balance with her children. "On the one hand, you don't want to isolate your kids, but you don't want to make your kids feel like freaks," she told Parade magazine in 2015. "There's this fascination with famous kids, like they're celebrity spawn." 
In any case, we now know whom Johansson will leave her two little ones with in the event of a superhero-level emergency.