Scarlett Johansson's Back Muscles Were so Impressive in 'Ghost in the Shell', Director Gave Them Their Own Scene
Scarlett Johansson got so toned for her role in 2017's 'Ghost in the Shell', the director showcased her impressive back muscles in a scene.
Scarlett Johansson is no stranger to training for movie roles.
The actress, worth an estimated $140 million, has a lot of experience taking on physically demanding acting gigs. In the 2017 film, Ghost in the Shell, that's become one of her most controversial roles, Johansson played a cyborg named Major with superior physical abilities. That meant she had to undergo lots of time in the gym to prep for the role. Johansson did just that and ended up impressing the film's director, Rupert Sanders, so much that he added a scene in the movie to showcase her back muscles. 
In a YouTube video for Vanity Fair, brothers and founders of Homage Fitness, Ryan and Eric Johnson offered up details about how they got actors in shape for movie roles. In the 10-minute video that went live on Nov. 28, 2019, they described Johansson's training routine ahead of Ghost in the Shell, as well as Ben Platt's training for Netflix's The Politician among others.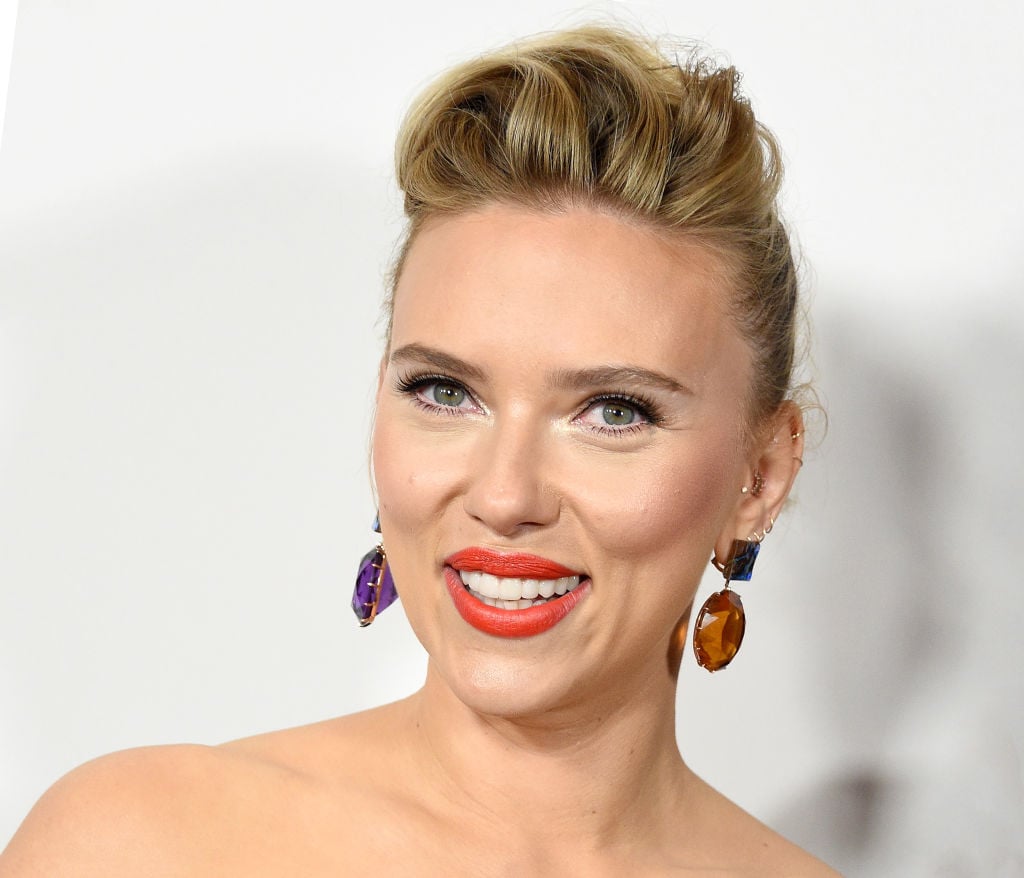 Scarlett Johansson could do three pull-ups
When training began in Dec. 2015, the trainers focused on strengthening Johansson's back, delts, glutes, and hamstrings, all in anticipation of one of the final scenes of the film where her character attempts to pull the door off a tank with so much force she rips off her cyborg arms. To make the scene look as real as possible, Johansson spent a lot of time in the gym performing pull-ups because they hit most, if not all, of the muscle groups they needed to target. 
Johansson trained for eight weeks and continued the process when filming began with as many as six strength training sessions a week. All the hard work in the gym paid off because Johansson more than doubled the number of pull-ups she could perform. 
"By the time we finished filming Ghost in the Shell, Scarlett could do eight pull-ups," Eric said in the video. 
Directed added a scene to highlight Johansson's physique
Johansson's results from the gym were so transformative, the director added a scene to the fantasy movie simply to show off the actress's toned muscles, Eric said in the clip. 
Watch the trailer for Ghost in the Shell below:
"Scarlett's physique was so impressive that director Rupert Sanders decided to put a scene in where her back was showcased just because she looked so incredible," the trainer recalled. The scene he's referring to came when Johansson's character changed out of a wetsuit. 
She had never stepped foot in a gym
Prior to her time in the Marvel Cinematic Universe (MCU), Johansson hadn't been to the gym, the actress told The Hollywood Reporter in April 2019. She became part of the MCU when her character, Natasha Romanov or Black Widow, first appeared in 2010's Iron Man 2, and now she's trained for Avengers: Endgame and the rest of the films in the franchise.
"I am stronger and more capable now than I was 10 years ago, which is so awesome to be able to say," Johansson said. 
In another video for Vanity Fair where Johansson reflected upon her acting career thus far, she expressed what the training has done for her over the years.
"It's actually been such a gift for me because I was probably, you know, maybe 23 or 24 at the time," she said in the video referring to Iron Man 2. "And it actually gave me this life of physical acumen I probably never would have had otherwise." 
Johansson's continued to train for movie roles. Filming is currently underway for Black Widow, her Marvel character's first stand-alone feature film that's due out May 1, 2020.