'Scary Movie' 20 Years Later, How Much Is the Cast Worth Today?
In 2000, 'Scary Movie' hit theaters and launched a very lucrative film franchise. Here's how the stars of the movie rank today when it comes to net worth.
The comedy spoof, Scary Movie, hit theaters during the summer of 2000. Led by three siblings from the entertainment-savvy Wayans family, the movie launched what would become a very lucrative film franchise. But how much wealth have the stars amassed 20 years later?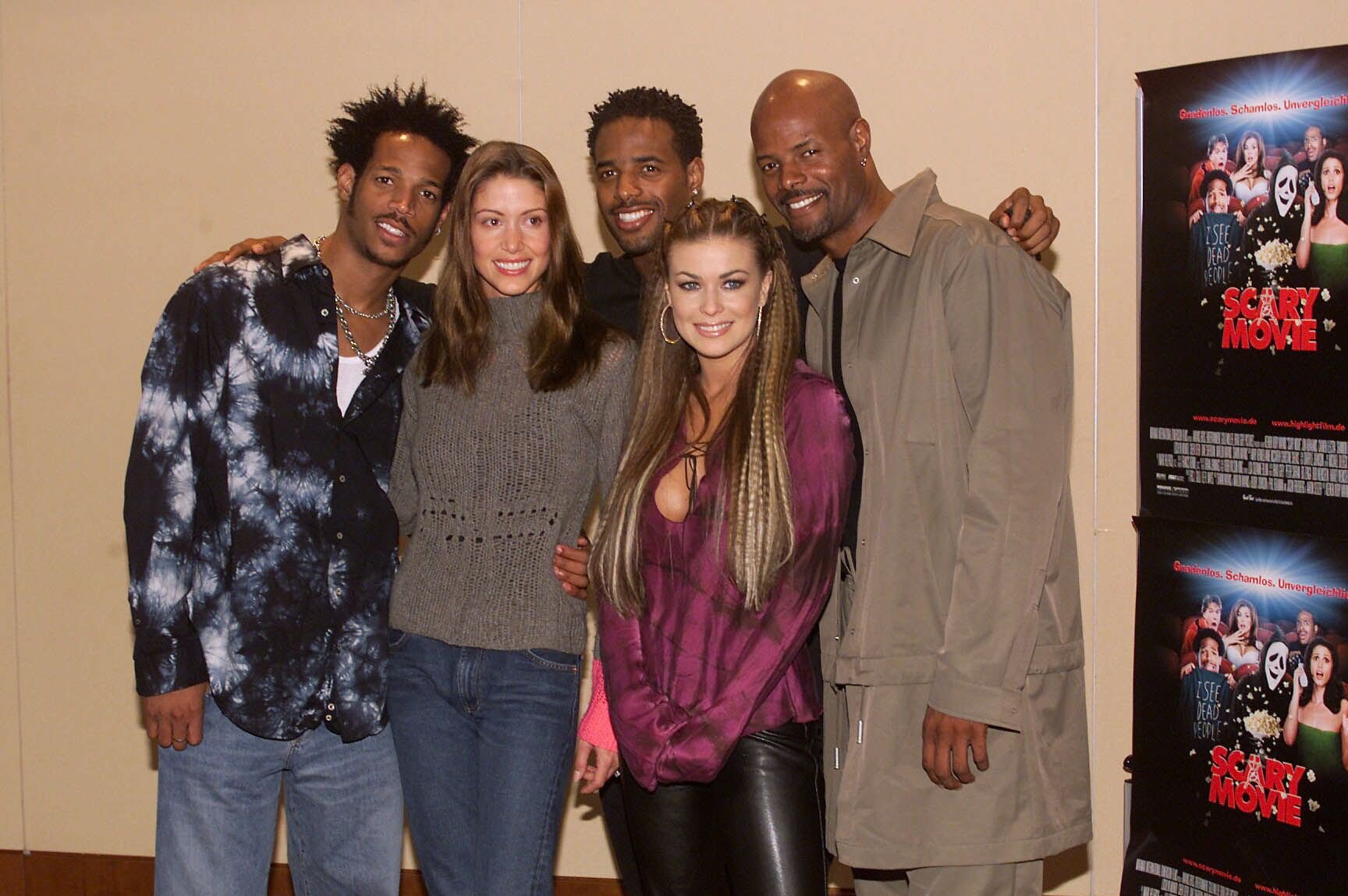 Here's the scoop on what the Scary Movie cast has been up to and how they rank when it comes to net worth.
7. Lochlyn Munro as 'Greg'
Lochlyn Munro was already a seasoned actor before landing the Scary Movie gig. In the 20 years since the film, Munro has worked consistently in big-screen and small-screen projects.
He notably teamed up with the Wayans brothers again in White Chicks and Little Man. Munro recently finished a stint on The CW's Riverdale and has several upcoming projects in the works. The actor has built a considerable fortune of $800,000, as estimated by Celebrity Net Worth.
6. Regina Hall as 'Brenda'
Scene-stealer, Regina Hall, played the brash and bold Brenda in Scary Movie. And in the two decades since the film's release, her character is still the subject of countless memes and GIFs. The Girls Trip star has built a solid career with parts ranging from comedy to drama to action. She currently stars in and co-produces the Showtime series, Black Monday, alongside Don Cheadle, and has a few other projects simmering. Hall's estimated total wealth is $4 million, according to Celebrity Net Worth.
5. Carmen Electra as 'Drew'
Carmen Electra was a household name before landing the role in Scary Movie. The entertainer has logged nearly 100 acting credits over almost 25 years in show business. Aside from the Scary Movie franchise, fans may recognize her from a series of spoof flicks, including Date Movie, Epic Movie, and Meet the Spartans. Electra has amassed an estimated$8 million, according to Celebrity Net Worth.
4. Shannon Elizabeth as 'Buffy'
Before her part in Scary Movie, Shannon Elizabeth had already proven her comedy chops in films such as American Pie. But the performer has also exhibited wide acting range in other genres, including horror and drama. Moviegoers may remember her from Cursed, Night of Demons, and The Outsider. According to Celebrity Net Worth, Elizabeth boasts an estimated $9 million in wealth.
3. Shawn Wayans as 'Ray' and Anna Faris as 'Cindy'
Tied for the third-place spot are Shawn Wayans and Anna Faris, both of whom are well-known comedic entertainers. According to Celebrity Net Worth, they are each worth an estimated $30 million.
Wayans began on the sketch comedy series, In Living Color, alongside his siblings. Since then, he has gone on to co-write, produce, and star in movies, including Scary Movie, White Chicks, and Little Man. Faris has enjoyed success on the big and small screen and will soon begin her eighth season on the CBS sitcom, Mom.
2. Marlon Wayans as 'Shorty'
In second place with an estimated $40 million, according to Celebrity Net Worth, is Marlon Wayans. Like his brother, Shawn, he honed his comedic skills on In Living Color. He also frequently appears in films he wrote and produced, including Scary Movie, White Chicks, Little Man, and Fifty Shades of Black. Wayans has also proven his skills as a dramatic actor and will soon appear with Jennifer Hudson in Respect, the biopic based on the life of soul legend, Aretha Franklin.
1. Keenen Ivory Wayans as 'Slave'
Keenen Ivory Wayans tops the rest of the Scary Movie cast with an estimated fortune of $65 million, according to Celebrity Net Worth. Wayans only appeared briefly in the film, but he had his hands full directing it. The multitalented film buff has written, produced, directed, and starred in numerous films, including A Low Down Dirty Shame, opposite Jada Pinkett Smith. As the co-writer of Hollywood Shuffle and the creator of In Living Color, Wayans has deep roots in comedy, and seemingly, some pretty deep pockets, to boot.