Scheana From 'Vanderpump Rules' Sets the Record Straight About This One Thing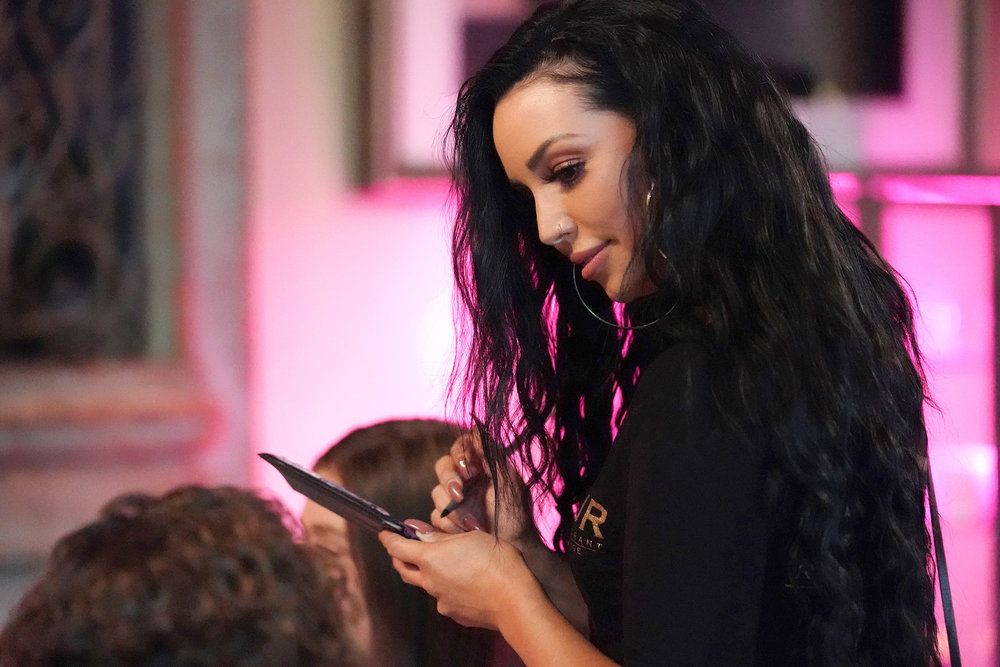 Plenty of rumors tend to swirl around who Scheana Marie from Vanderpump Rules is dating. Ever since she split from boyfriend Rob Valletta, speculative reports had her connected from other SUR-ers to a contestant from The Bachelorette. 
Scheana seems to be linked with someone ever since she first appeared on the show, so fans wonder who she is dating right now? Most recently, Scheana set the record straight about her dating life, once and for all.
She was linked to this hot hunk
https://www.instagram.com/p/BgPndn3n6qA/
In May People reported that Scheana could be dating former Bachelorette contestant, Robby Hayes. Rumors that they were a couple started back in March when Scheana posted Instagram images of the pair. Plus, they were spotted vacationing in Oahu, Hawaii. However, Scheana shut down that rumor.
"You know, we are very good friends. We have been for about a year now," she told US Weekly in March. "Him and I are amazing friends. Every time I'm in L.A., he's one of the first people I call to hang out with and we get each other. We're in the same world, so it's very easy to relate with one another. He lives on the West Side, I'm actually going to be moving there this summer, so yeah just very good friends."
And then there was Adam
https://www.instagram.com/p/Bqf8XSSB99D/
Originally, Scheana tried to set up cast member Brittany Cartwright with the new SUR barback Adam Spott. And while Brittany wasn't biting, Scheana (maybe) was? Scheana was coy about whether she was dating him on several occasions and often posted images with him on Instagram.  "We're always together. He's my favorite person to be with," she told Us Weekly. "I don't even know if we know… We're hanging out. Yeah, but he's still my best friend."
Wait…what about Max Boyens?
Another Vanderpump employee could also be in the picture. Scheana brought Tom Tom employee, Max Boyens to Vanderpump Dogs Gala in November."Scheana and Max were super adorable. He had his arm around her and was kissing her forehead," a source told US Weekly.
Although the couple looked cozy at the event, Scheana told US Weekly it was way too soon to put a label on the relationship.
But this is where Scheana really is today
Although Scheana is linked to a number of guys, she insists she is single. "For the record, I am single. I haven't had a bf or seriously even 'dated' someone since Rob," she wrote on Twitter. "No one can hang a tv quick enough for me I guess. Lol." Scheana used to brag about how quickly her ex, Rob could fix anything or hang a T.V.
Although he's not one to give relationship advice, castmate Jax Taylor weighed in on The Daily Dish podcast about Scheana's love life. "I think Scheana's just in a place right now where she's just — and I love Scheana, this is nothing against her at all, she's a great friend and she's very sweet — I think she's just a hopeless romantic, maybe co-dependent, just wants to be in a relationship, she jumps from relationship to relationship to relationship to relationship and it's just kind of like, dude, chill, take a moment, you know," he says.
Scheana was not thrilled with Jax's comments and tweeted, "Curious how I go from 'relationship to relationship' when I've been single since LAST AUGUST. You do the math." Jax shoots back, "We are on a reality show, when people ask me a question I answer it. I didn't just volunteer this statement. All I have seen is you going back and fourth with Adam and max, if your single great if not great, I honestly don't care. I am just answering the question."
Check out The Cheat Sheet on Facebook!