'Schitt's Creek': Annie Murphy Had a Shocking Amount of Money in Her Bank Account Before Landing the Part of Alexis Rose
Ew, David! Annie Murphy is widely known as Alexis Rose from Schitt's Creek. But now that Dan Levy's heartwarming comedy series is over, Murphy stars in the AMC series Kevin Can F— Himself.
Ironically, Murphy almost quit acting the day before she landed the role on Schitt's Creek. Murphy shares what kept her going, the surprising amount of money in her bank account that fateful day, and how her new role differs from Alexis.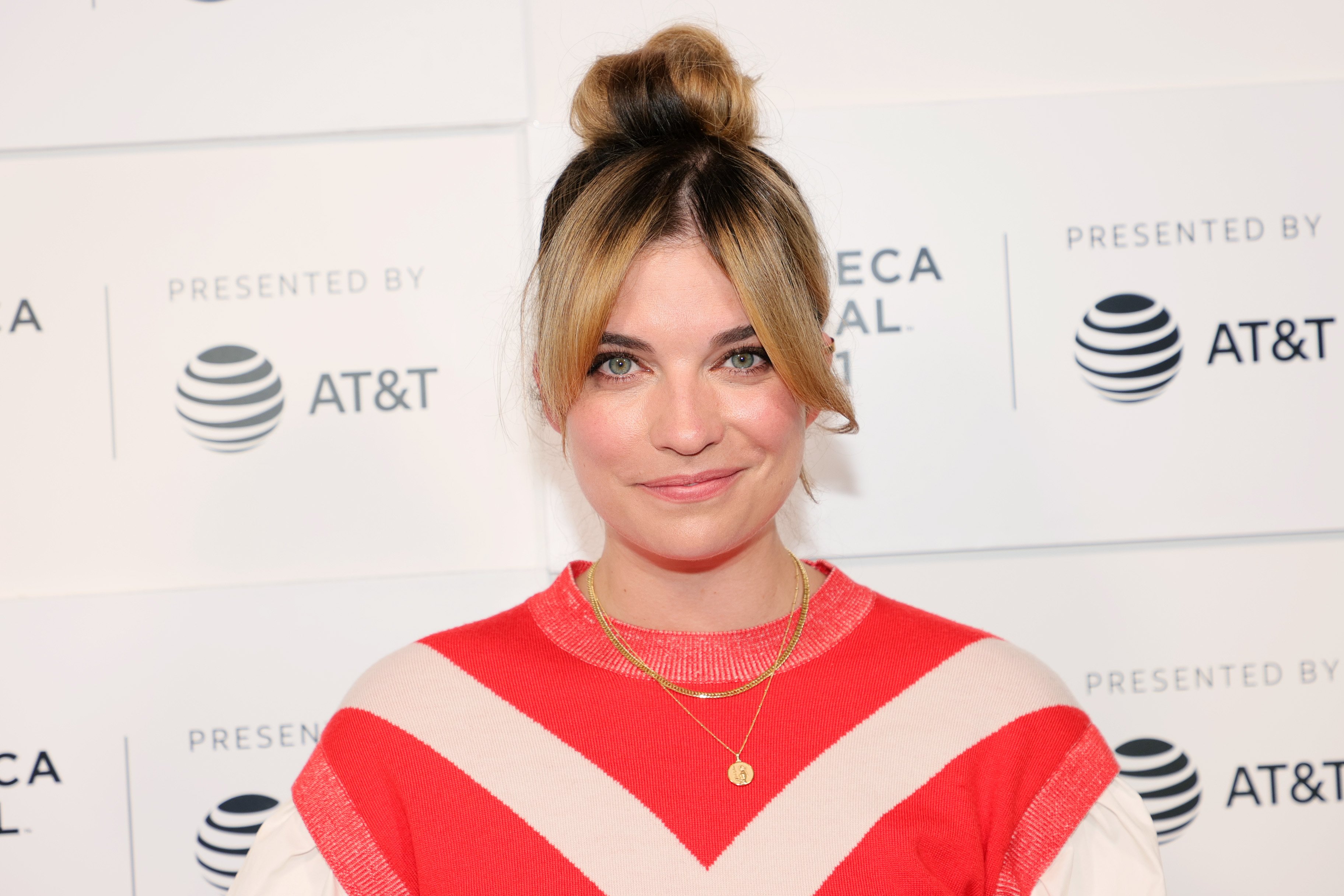 Annie Murphy had $15 in her bank account before her 'Schitt's Creek' audition
Before Schitt's Creek became an international phenomenon, Murphy got her start as an actor in 2007 in the television film Lethal Obsession. Later, she had one-off parts in various shorts and TV series like Blue Mountain State. Eventually, she had a recurring role in the Canadian comedy series The Plateaus, which she co-created. 
But when The Plateaus ended, Murphy didn't have any prospective projects on the horizon. It was at that point Murphy started to consider giving up on her dream of becoming an actor. 
"There was a very specific moment in my career where I decided to not go after my dreams," Murphy tells IMDb. Additionally, Murphy mentions the minimal amount of money she had at the time. 
"[This] was after two years of absolutely no work and having about $15 in my bank account," Murphy adds. "I decided I need to find another career, and I cried in the Pacific Ocean for an hour and a half." Oddly enough, Murphy got a call about auditioning for Schitt's Creek the next day. 
Annie Murphy's net worth in 2021 
Despite having $15 to her name when she was cast as Alexis Rose, Murphy has become a star in her own right. Since Schitt's Creek, Murphy has gone on to star in Kevin Can F— Himself and Russian Doll. 
According to Celebrity Net Worth, Murphy is worth $4 million in 2021. Many fans are excited to see what Murphy does next! 
Annie Murphy's 'Schitt's Creek' character compared to her 'very dark' role in 'Kevin Can F— Himself' 
Alexis Rose is a wealthy socialite whose family loses everything and must retreat to their one remaining asset — the town of Schitt's Creek. Alexis may be spoiled, but Murphy's portrayal of the role, including her quirks and over-the-top style, make Alexis one of the most lovable characters on the show. 
Conversely, in Kevin Can F— Himself, Murphy plays Allison McRoberts, actor who stars alongside Kevin McRoberts' (Eric Petersen) as his sitcom wife. When Allison takes on the lead in her own world, the show switches. Instead of the multi-camera perspective traditional to sitcoms, Allison's story is told through a single-camera setup a la The Office.
"It's different from your average sitcom because we follow the story of the wife for once in our lives," Murphy tells IMDb. "Not only do we follow our lead lady, [but] we follow her into a world very much [outside] the world of the sitcom. We follow her into a very gritty, very dark, very chaotic world of single-camera." 
See Murphy in Kevin Can F— Himself Sundays on AMC.