Schitt's Creek': Britney Spears Inspired Alexis Rose's Song 'A Little Bit Alexis'
'Schitt's Creek' introduced the world to Alexis Rose's hit 'A Little Bit Alexis.' Here's how pop singer Britney Spears inspired the song.
"I'm expensive sushi/I'm a cute, huge yacht/I'm a little bit single/ even when I'm not," Alexis Rose sang in her audition for the Schitt's Creek production of Cabaret.
In that episode of the scripted comedy series, the formerly wealthy socialite, played by Annie Murphy, introduced Schitt's Creek fans — and the rest of the world — to a pop single from her past life sung in the vein of the timeless Britney Spears. 
Fans were surprised to learn that Murphy wrote the pop song — whose chorus is "Hide your diamonds, hide your exes, I'm a little bit Alexis" — for the role. Here's what inspired Murphy when she was writing "A Little Bit Alexis."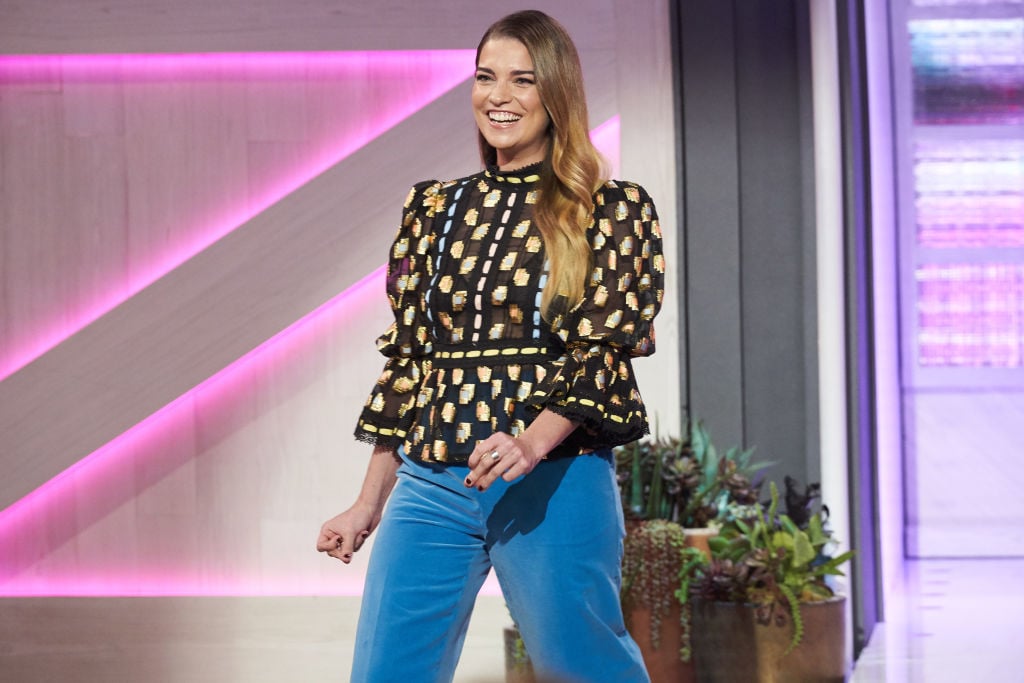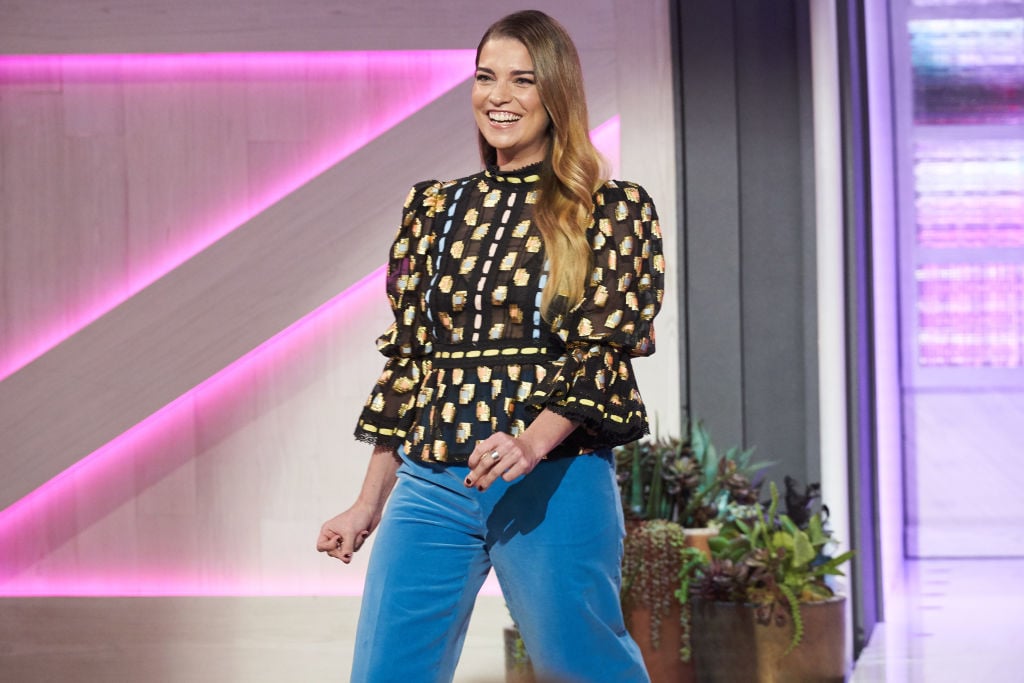 The world is introduced to 'A Little Bit Alexis' 
Alexis wowed her mom, Moira Rose, and Mrs. Mayor Jocelyn Schitt with a performance of 'A Little Bit Alexis' during her audition for the Cabaret show the town was putting on. Moira recalled the original tune, which was pulled from Alexis' days as a young actor on the "critically reviewed limited reality series" A Little Bit Alexis. 
Annie Murphy wrote 'A Little Bit Alexis' with help from her musician husband 
Thanks to Alexis' over-the-top performance, "A Little Bit Alexis" instantly became a fan-favorite. Schitt's Creek fans were surprised to learn that Murphy co-wrote the song with her husband Menno Versteeg. With the help of Versteeg's Hollerado bandmate Nixon Boyd, the trio created the ever-so-catchy pop tune. 
In an interview with CBS Music, Murphy explained that she knew the character of Alexis had "zero talent when it comes to singing and dancing … and the confidence of a thousand humans." That confidence is what got Alexis through her role as a wealthy socialite and her newfound life stripped of her riches in the town of Schitt's Creek. 
Britney Spears inspired Annie Murphy when writing 'A Little Bit Alexis' 
Murphy pulled inspiration by "[praying] at the altar of Britney for a little while." Together with Versteeg and Boyd, they fell down a rabbit hole of YouTube videos, studying the works of Paris Hilton and Lindsay Lohan's singing careers. 
"We wanted to spoof the early 2000s kind of socialite pop singles that came out, but we also secretly really wanted to make an early 2000s socialite single that was a banger and that people would actually want to listen to," Murphy told CBS. 
After the song premiered on Schitt's Creek, fans couldn't get enough. Though they could stream it on platforms like iTunes and Spotify, they wanted more — in the form of a music video.
Between the series coming to an end and Murphy's comment: "I feel like the budget for that music video would have to be like $25 million so based on that I don't think there will be a video," a video for "A Little Bit Alexis" isn't likely in our future. 
Murphy did go on record saying she wouldn't turn down the opportunity, though — is there hope for a music video with the upcoming documentary Best Wishes, Warmest Regards: A Schitt's Creek Farewell? Fans have their fingers crossed! 
Up Next: 'Schitt's Creek': How Catherine O'Hara Created Moira Rose