'Schitt's Creek': Catherine O'Hara Finally Explains Moira Rose's Accent Inspiration
Catherine O'Hara opens up about the accent she sports on 'Schitt's Creek.'
The unlikeliest of hit shows — Schitt's Creek — just ended its run after six seasons. While it may not be completely the end forever, a lot of fans still want to know behind-the-scenes details about the Rose family.
Catherine O'Hara managed to turn Moira Rose into a new iconic TV character, something not easy to do for a standard network show. Not that Schitt's Creek was anything standard.
Having a hit show taking place in a dot on the map in Canada is already out of the ordinary. Thankfully, SCTV alum O'Hara and fellow alum Eugene Levy created some magic.
O'Hara recently revealed where she picked up her unique Moira accent fans obsessed over. Like real faux accents, it seems acquired by the world.
What kind of an accent does Moira Rose really have?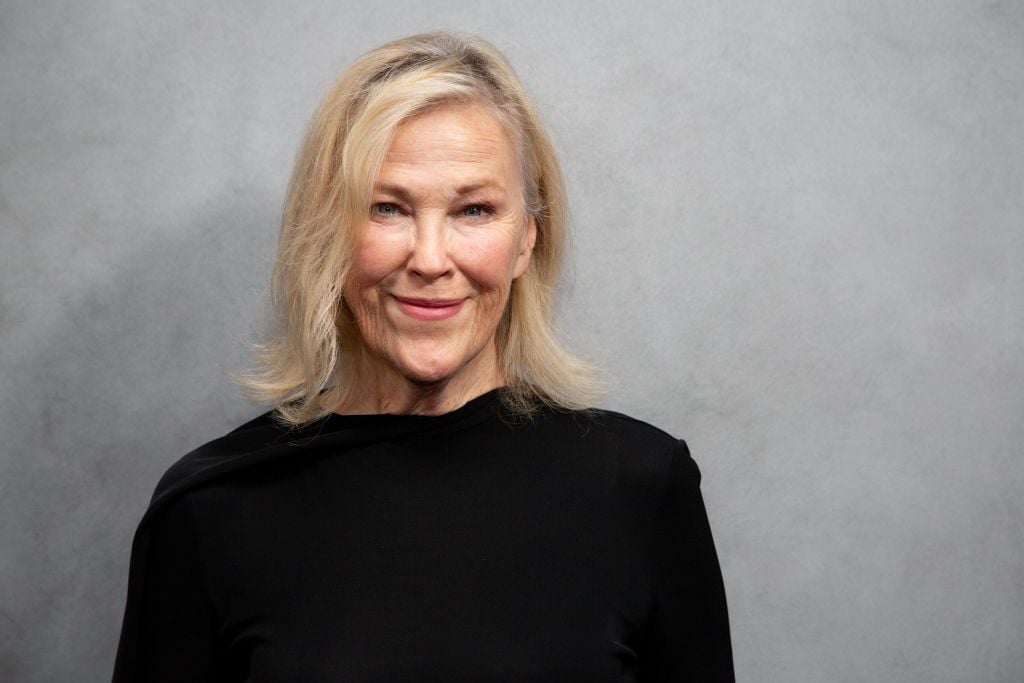 Ever since Schitt's Creek began in 2015, viewers have laughed out loud over Moira's uppity accent. Some have equated it to a faux British accent through a Canadian cadence.
However one wants to describe it, no other character on mainstream TV talked like Moira. When placed into the context of the character, it just added to the comedic fire. After all, Moira Rose was once a wealthy soap opera actress who thought the world of herself until forced to reckon with losing the family video store fortune.
A few media analysts have even gone as far as consulting with dialect coaches to analyze what Moira's accent really was. When Elle reporter Madison Feller talked to Hollywood dialect coach Samara Bay, some interesting things were revealed.
One thing discovered is Moira's accent is not a real known accent in the known world. O'Hara basically picked up different accents and assimilated them into something all her own. Putting it all together, the accent seems one part British/Canadian/Mid-Atlantic, plus a bit of retro Hollywood affectation.
What has Catherine O'Hara said about Moira's accent?
In the aforementioned Elle piece, O'Hara said she thinks the accent of Moira is one representing the latter's own aspirations. She noted some people end up talking in accents with no representation of their original backgrounds. Some of those individuals just want to reinvent themselves into a persona they aspire to.
When interviewed for People, O'Hara noted Moira's accent was more likely assimilation of her previous world travels when the family was still wealthy. Traveling through countless countries and being a celebrity only enhanced her unconscious desire to sound like a woman of the world.
To other fans, the accent might be looked at as just O'Hara's continually perceptive ear toward parodying real people. Her penchant for this goes back to the SCTV days nearly 40 years ago when parodying every real or fictional person under the sun.
No doubt about it O'Hara paved the way for all the other great women parodists of today on Saturday Night Live, from Kristen Wiig to Kate McKinnon.
The accent might really be a poke at Hollywood's faux accents
Everyone remembers when Madonna acquired a faux British accent for a while, not including Johnny Depp doing the same. There was thought then they acquired them simply because they lived in Europe for a time to escape Hollywood.
Other actors who never live overseas sometimes pick up strange accents that are hard to pin down. The old, affected accents Hollywood once had in its golden era may not permeate as much now. Although a few do here and there, something O'Hara is probably aware of from the acting industry.
More than anything, she might be tapping into this world without revealing anything specific to avoid trouble. Letting the accent speak for itself is what made it so hilarious, one not likely imitated by anyone else once TV resumes to normal.