'Schitt's Creek': Dan Levy Explains Why Casting Patrick Was the 'Hardest Thing' He Had To Do
Fans of Schitt's Creek believe Noah Reid's portrayal of Patrick is "simply the best." His character provides so much to the series, and we can't help but smile (and cry) every time he's on-screen. (Don't pretend you didn't sob like a baby during his rendition of Tina Turner's "The Best.") The series wouldn't be the same without Patrick Brewer, all thanks to Reid and his effortless portrayal. But casting Patrick on Schitt's Creek was no easy feat. Here's why Dan Levy says casting Patrick was one of the "hardest things" he had to do on the show.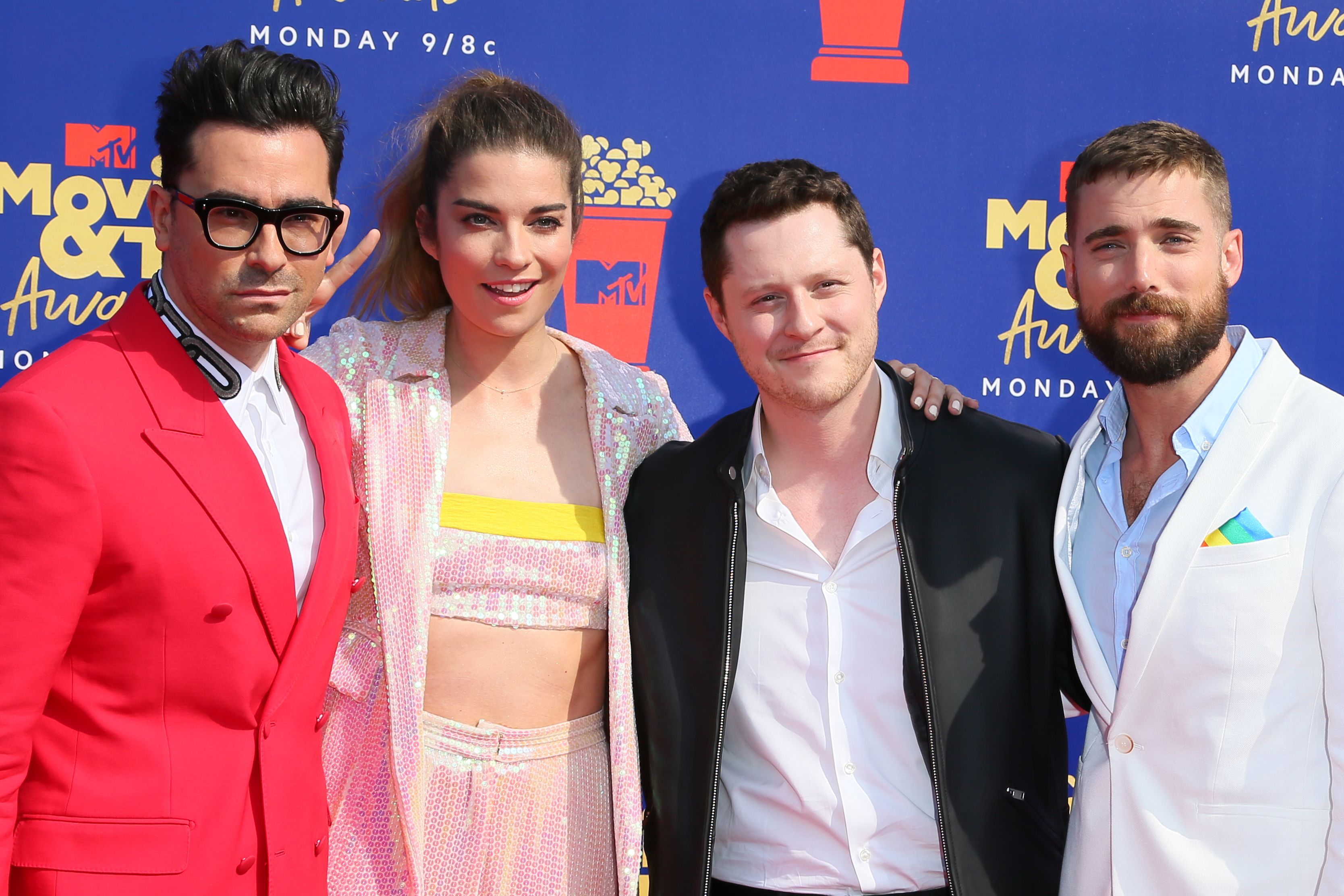 Patrick Brewer quickly became a fan favorite
Ever since the beginning stages of Patrick and David's relationship, we knew there was some major chemistry brewing between the characters. Sparks continued to fly as the series progressed, and their relationship changed from that of co-workers to lovers. The masterminds behind "Rose Apothecary" fell madly in love, and their scenes were some of the most heartwarming moments on the entire series.
Levy gushes about Reid, revealing that he's such a wonderful person to work with as an acting partner. He says during the cast roundtable discussion that Reid brings a "lovely warmth" to the character of Patrick. This, in turn, manages to warm up David and make him a bit less closed off, (which is a bit of a miracle when we consider the character's personality.)
David Rose's love interest was not easy to cast
RELATED: 'Schitt's Creek' Creator Dan Levy Thanks His Parents For Helping Him Come Out
Levy believes casting Patrick was a major challenge. In the Cast Roundtable uploaded to the Schitt's Creek Youtube page, the series creator discusses his experience trying to cast David's love interest on the show. On casting Patrick, he admits,
"Casting that character was one of the hardest things we've done. You're looking at a character that has to A: find charm in David, and B: want to be with him long enough to put all of his baggage and quirks aside. Patrick has to find genuine excitement and inspiration in who he is… which I don't think many people have, historically speaking…"
The 'Schitt's Creek' cast adores David and Patrick's relationship
During the cast roundtable, Levy discusses the importance of having positive representation on TV. He furthers this point, saying,
"you don't get to have that kind of freedom a lot in half-hour comedies. The queer characters are often reduced to stereotypical cliches that serve some kind of comedic relief in entertainment. So I think to tell the story of just two people falling in love was a choice that we felt was necessary, in the sense that you shouldn't treat anybody with a different kind of glove just because of their sexual orientation."
Yet he's not the only one who thinks so. Annie Murphy chimes in during the roundtable, stating how lucky she feels to be on a series with such positive queer representation. She says it's incredible how Schitt's Creek has helped fans of the series come out to their families because of David and Patrick's relationship. She says, "It's amazing to be on a show that you love so much. And it's amazing to be on a show that you love so much, that is starting to really affect the lives of other people in a bigger way than just a show they like watching on a weekly basis."