'Schitt's Creek' Star Eugene Levy Got Cut Out of 'Ghostbusters 2' — Here's His Lost Scene with Rick Moranis
Before Schitt's Creek, Eugene Levy was in a ton of movies going back to the '70s. He starred in some like A Mighty Wind, had supporting roles in some like American Pie and made many cameos. One of those cameos was in Ghostbusters II, but you never saw it.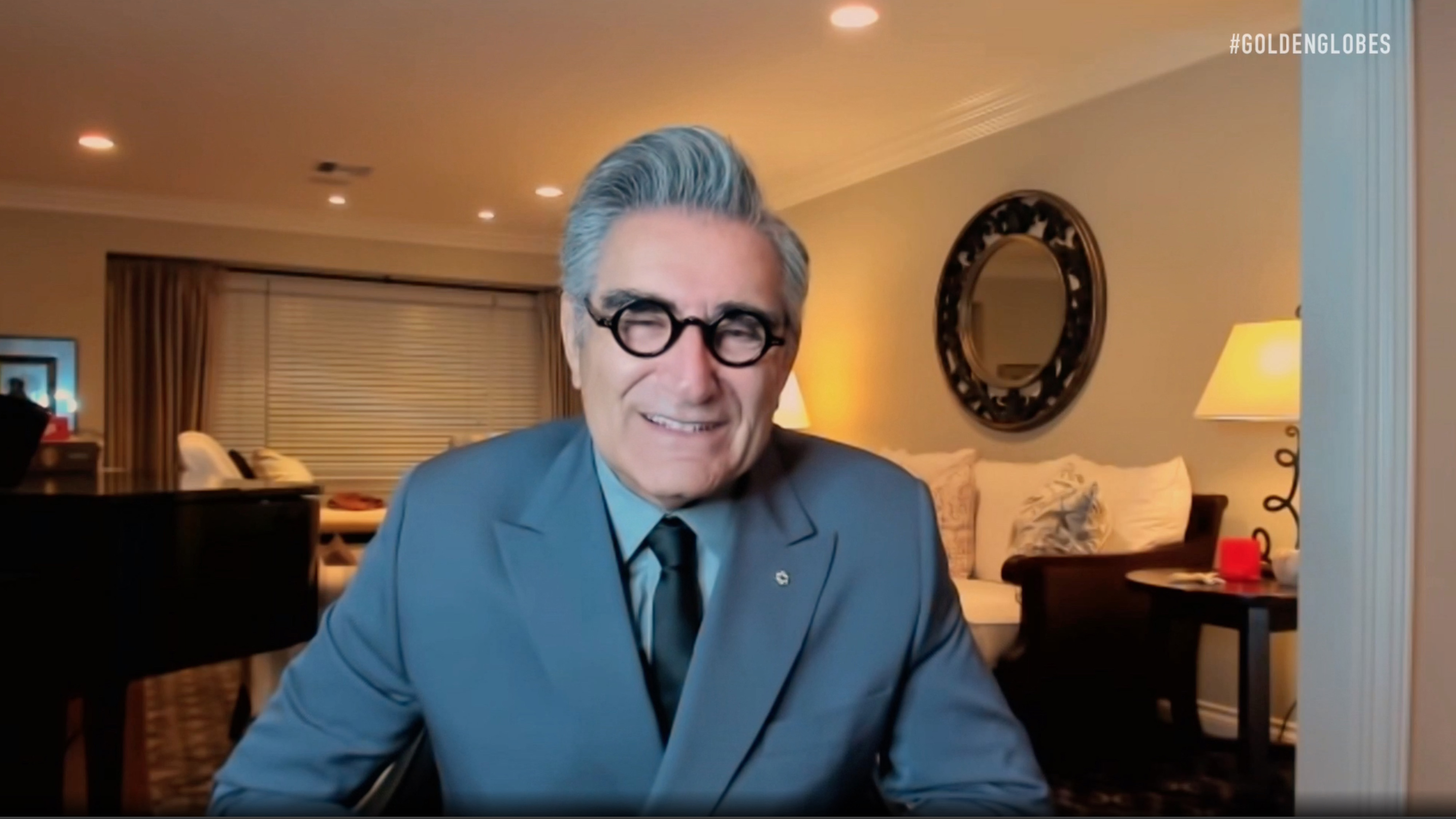 Levy filmed a scene with the cast of Ghostbusters II, but it didn't make the final cut. The DVD and Blu-ray releases don't include Levy's scene either. Here is what we know about Levy's lost scene from Ghostbusters II.
Who was Eugene Levy in 'Ghostbusters II'?
Levy was going to play a character named Sherman Tully. If that surname sounds familiar to you, that's because Rick Moranis plays Louis Tully in both films. Sherman was to be Louis's cousin and Levy and Moranis were both on SCTV together. 
Spook Central posted a script page from the original draft of Ghostbusters II. In the film, the Ghostbusters get committed to Parkview Hospital for bothering the mayor with news about the river of slime under New York. Sherman did Louis a favor and used his connections to free the Ghostbusters released, so they could fight Vigo (Wilhelm von Homburg).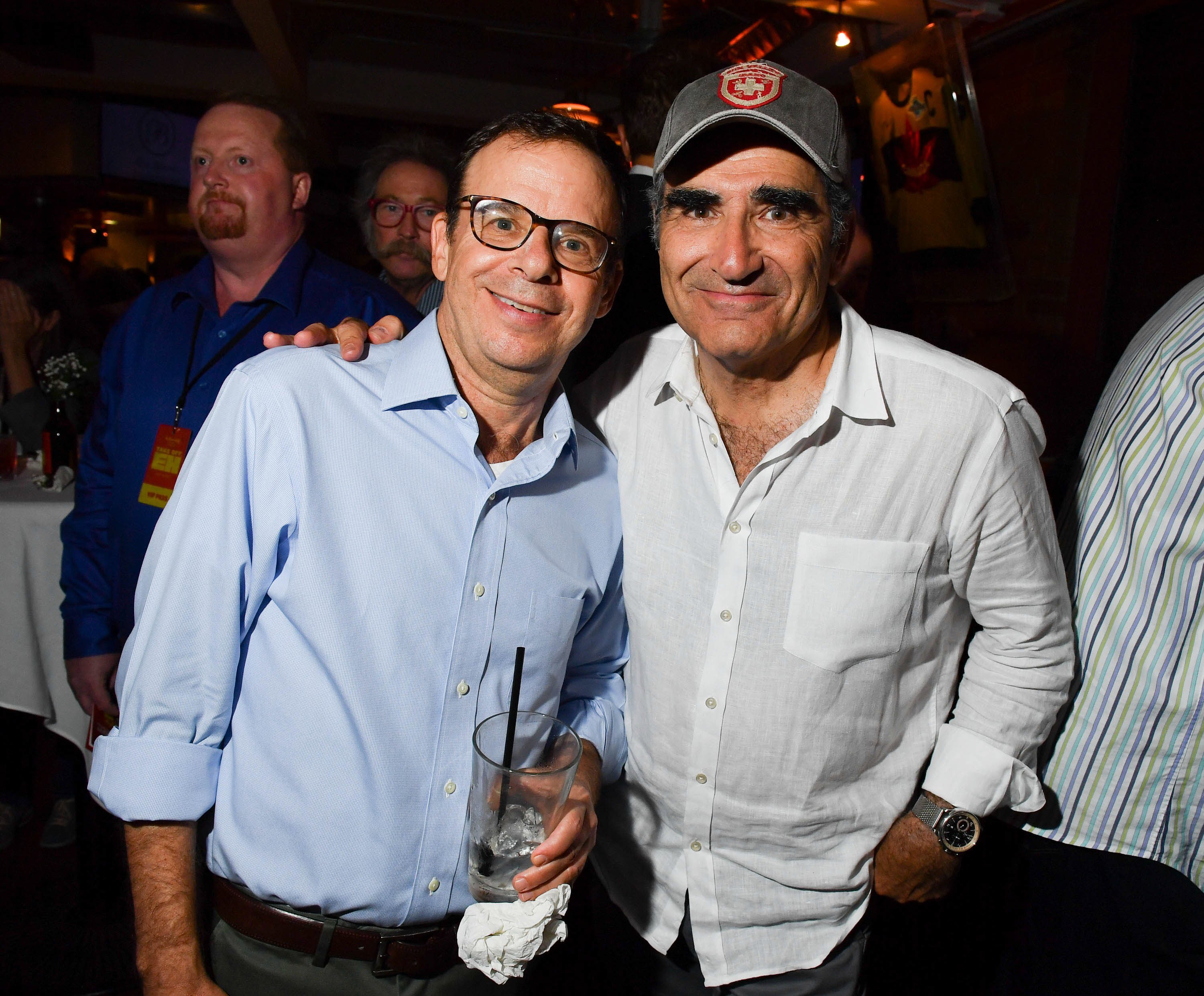 RELATED: Rick Moranis Movies That Made Him a Legend
A screengrab from the scene appears on a Kickstarter campaign hoping to raise money to assemble the lost footage from Ghostbusters II. The image comes from a Reelz Channel documentary that featured the behind the scenes footage. The Kickstarter did not meet its goal.
Eugene Levy would have had this dialogue in 'Ghostbusters II'
The scene outside Parkview is a little hectic. The Ghostbusters are gearing up for their confrontation with Vigo. Meanwhile, Sherman gets a little starstruck and hopes to meet the people he helped. According to the script page posted on Spook Central, here's what Levy said in the film.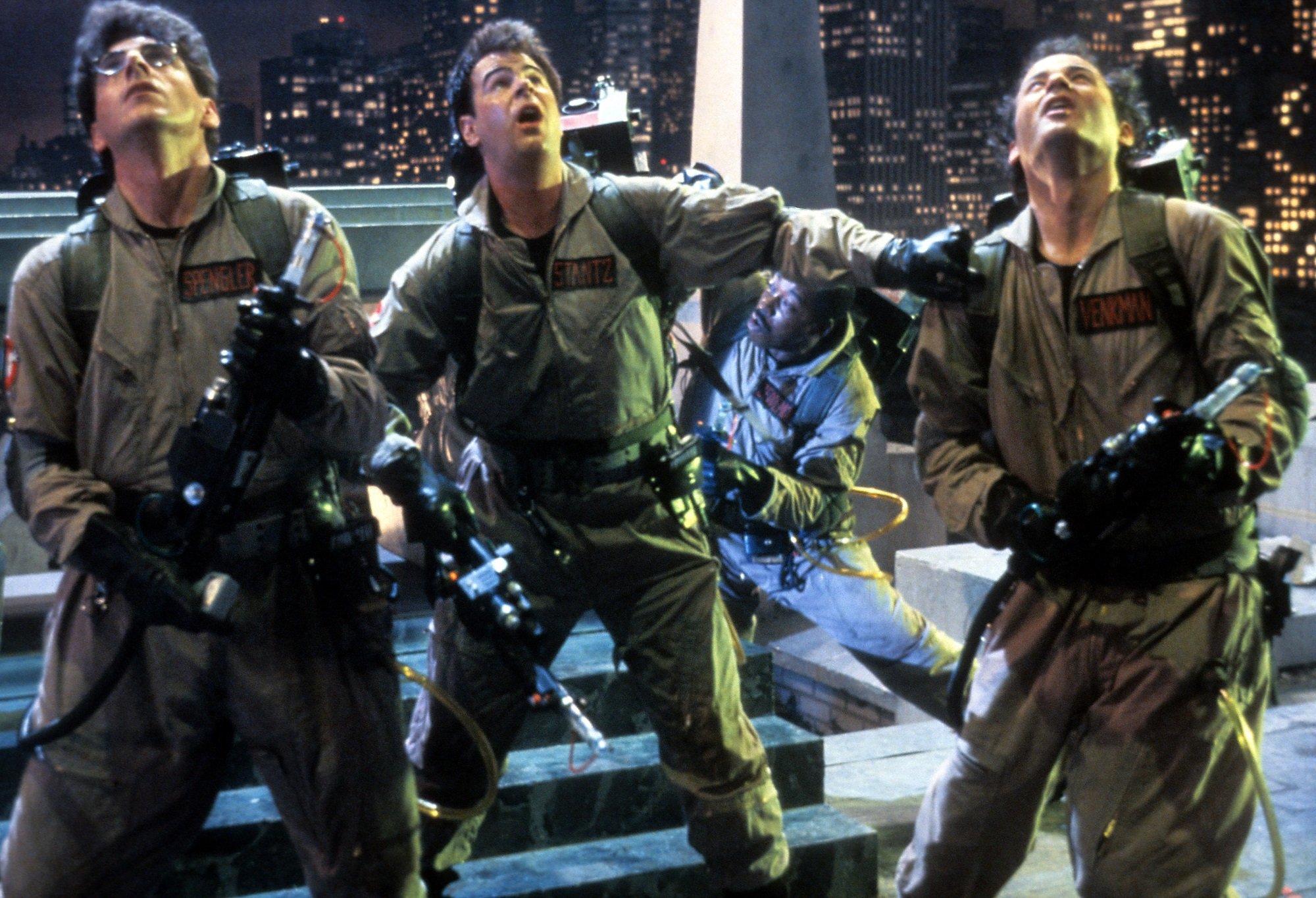 "Hi, it's really great to meet you guys," Sherman says. "I know this sounds weird but once I had a dream that my grandfather was standing at the foot of my bed, but I knew it was impossible because he died and he started to tell me that –"
The Ghostbusters embarrass Louis in front of Sherman 
The Ghostbusters cut off Sherman's speech by ignoring him and taking off. This leads Sherman to suspect his cousin isn't really one of the Ghostbusters. 
"I let them handle all the little stuff," Louis says. "I just come in on the big ones."
It's a cute scene, though it certainly didn't hurt the film to get the Ghostbusters from the hospital to the museum quicker. Levy probably doesn't mind ending up on the cutting room floor. He has plenty of memorable scene stealing scenes in other films. 
Sources: Spook Central, Kickstarter