'Schitt's Creek': How Johnny and Moira Became Good Parents By the Series Finale
'Schitt's Creek' stars Catherine O'Hara and Eugene Levy and creator/star Dan Levy discuss how Johnny and Moira Rose actually became good parents.
There are only a few more new episodes of Schitt's Creek left before the comedy comes to an end. One of the hilarious and touching things to watch has been how Moira (Catherine O'Hara) and Johnny Rose (Eugene Levy) actually became good parents to their kids David (Dan Levy) and Alexis (Annie Murphy).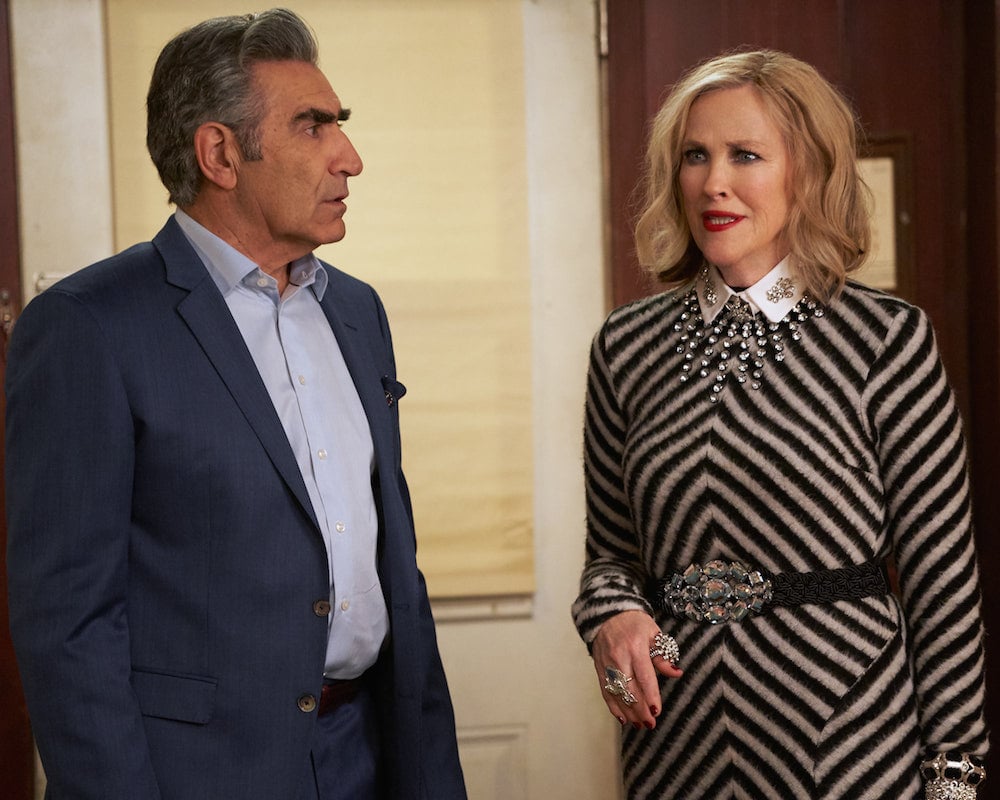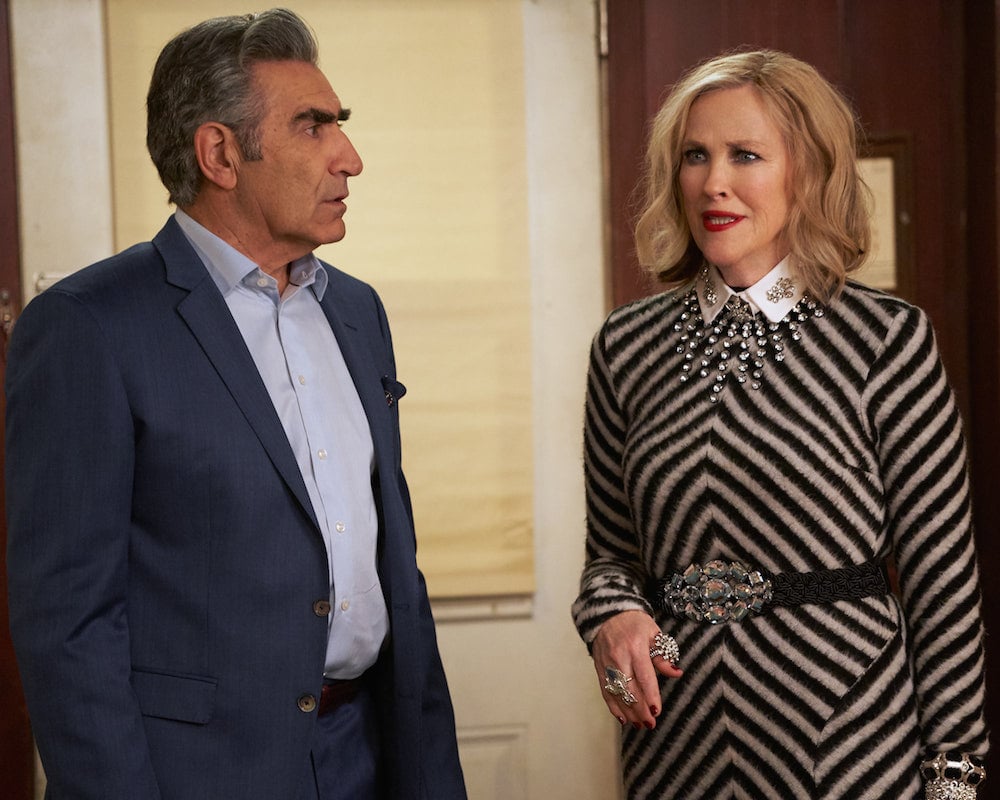 O'Hara and the Levys were on a Television Critics Association panel for Schitt's Creek on Jan. 13. They discussed how far Johnny and Moira have come as parents. Schitt's Creek airs Tuesdays at 9 p.m. on Pop!
First, Moira and Johnny support each other on 'Schitt's Creek'
Before they can be good parents, Moira and Johnny have to be a loving couple. That came naturally, O'Hara said.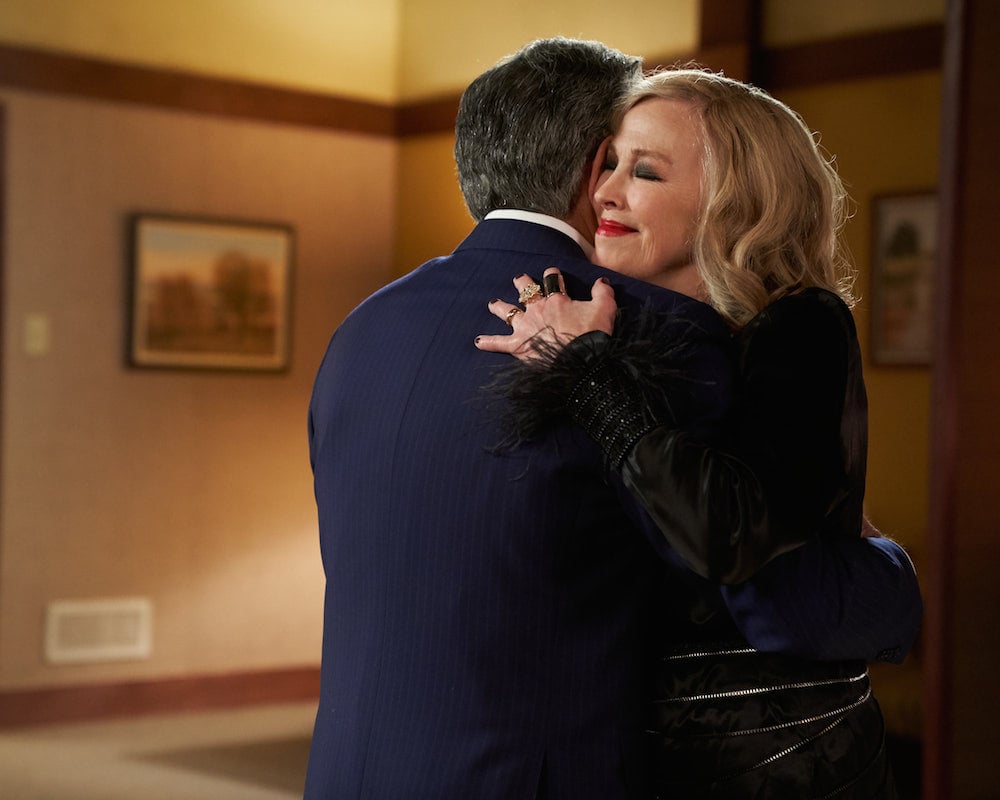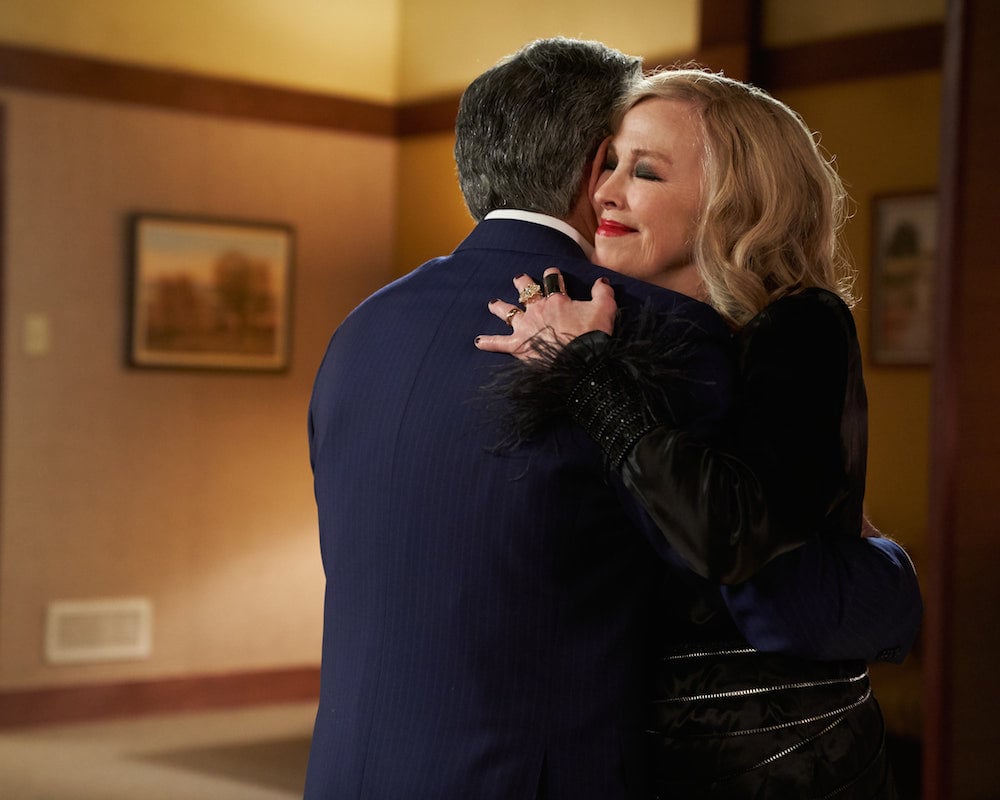 "Even though it's Johnny's hiring of a business manager, I'm assuming, that got us into this position, I didn't want to be harping on him about it," O'Hara said. "So we just naturally sort of got into supporting each other. Why fight? You couldn't even open that bag of how frustrating it might be to have your life upended like that. And Johnny's such a good man, and that is Eugene. You can't not love him. You can't not support him."
'Schitt's Creek' forced Johnny and Moira to get to know their kids
When the Roses live together in a motel room in Schitt's Creek, Johnny and Moira spend more time with David and Alexis than they ever did before.
"I think we didn't ever really consider what it meant to be parents," O'Hara said. "We had kids, but we let them loose because money allowed that. Not until we lived together were we even thinking of being parents and then being examples of what love could really be like. It was just our own tight little relationship that was finally shared with our dear children."
Dan Levy weighs in on the Roses
Dan Levy created Schitt's Creek and cast his real father, Eugene, as his TV dad. He concurred with his TV mom's analysis.
"Definitely the conversation of Johnny and Moira not being broken by the weight of their circumstance was, I think, one of the more formative realizations that we all had. It was really helpful to know right off the bat, talking to Catherine and my dad, that they didn't want to play into the animosity or the friction. They found it more interesting to play into how did they move forward and not use this drama as a means of tearing them apart, but rather bringing them closer together."

Dan Levy, Schitt's Creek Television Critics Association panel, 1/13/2020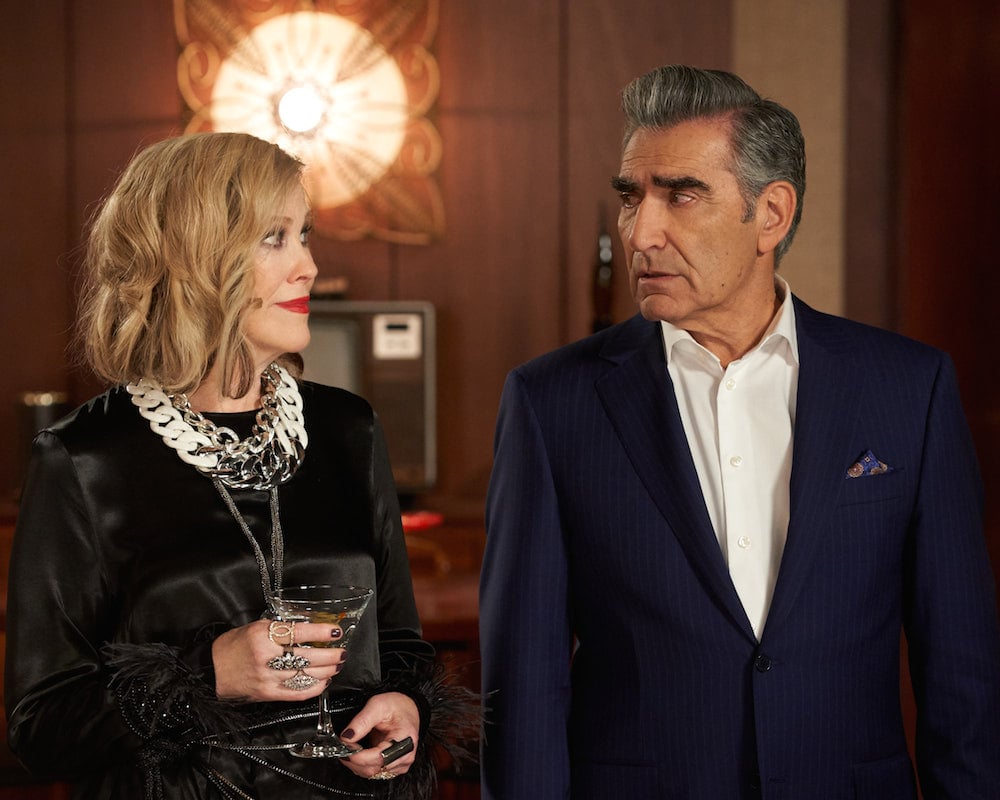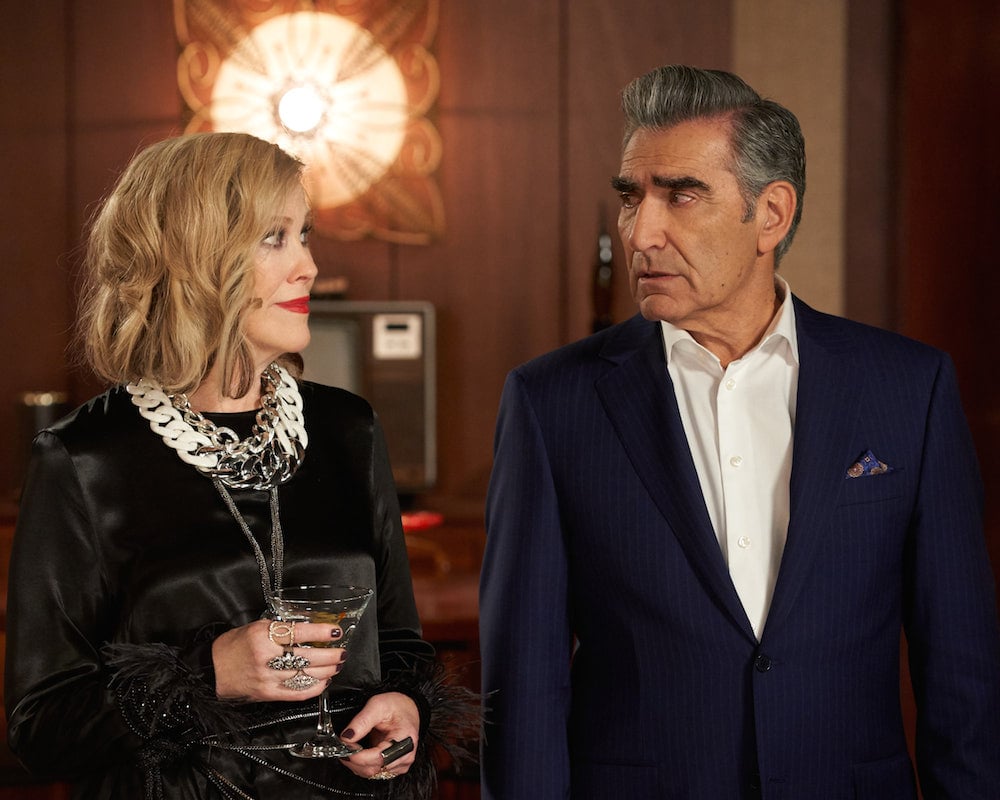 Once he had his stars' input, the writers continued to follow their instincts.
"From the writing side, that was really helpful to have had that conversation and to have those discussions about, 'Where do we go?' because in the first couple seasons, you're exploring everything. How do people react to trauma? How do people react to these kind of really intense situations? And I think the choice to use that as a glue instead of a device that separates was really one of those really sort of integral, formative realizations that we all had in terms of storytelling."

Dan Levy, Schitt's Creek Television Critics Association panel, 1/13/2020
Johnny Rose is still in charge of 'Schitt's Creek'
Eugene Levy speculated that Johnny runs his family like he ran his company.
"His modus operandi is really: Deal with it like a CEO, keep the family together, keep the vibes positive, and we will get through this in a step by step kind of way," Eugene Levy said. "That was kind of what I was relying on."
Johnny can't do it without Moira though.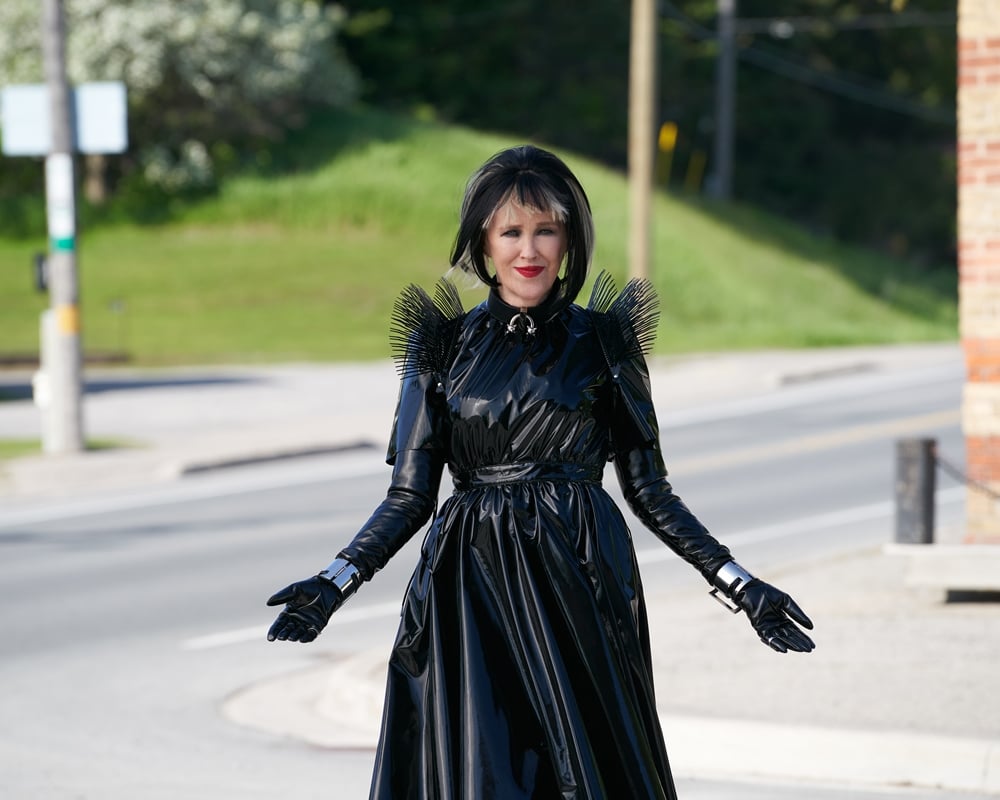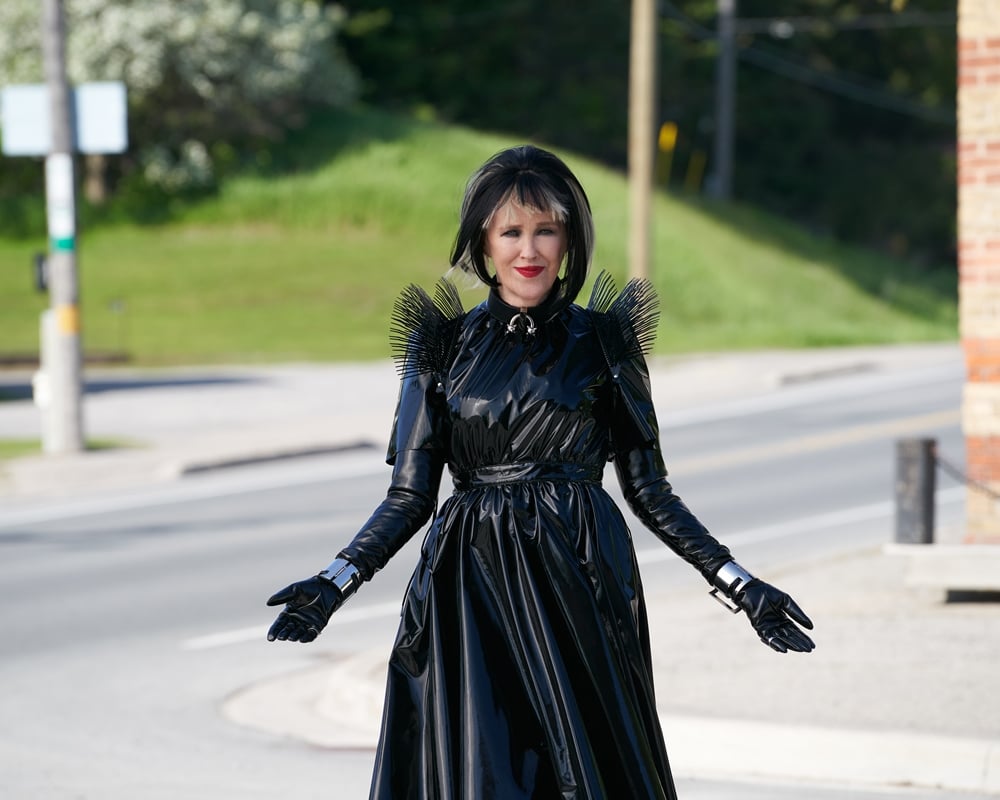 "That also ties into the relationship between Johnny and Moira as well, right?" Eugene Levy continued. "Moira maybe sometimes would freak out just with the circumstance."
O'Hara agreed.
"They were a solid couple," she said. "We had fun before we got to know our kids. We traveled the world, and it was just the two of us."