'Schitt's Creek': How Kim Kardashian and Paris Hilton Inspired the Alexis Character with This 'Laziest Thing'
She's a little bit Alexis on Schitt's Creek… and the character is a little bit Kim Kardashian and Paris Hilton, too. Actress Annie Murphy, who plays Alexis Rose, shared how her character is inspired by Kardashian and Hilton.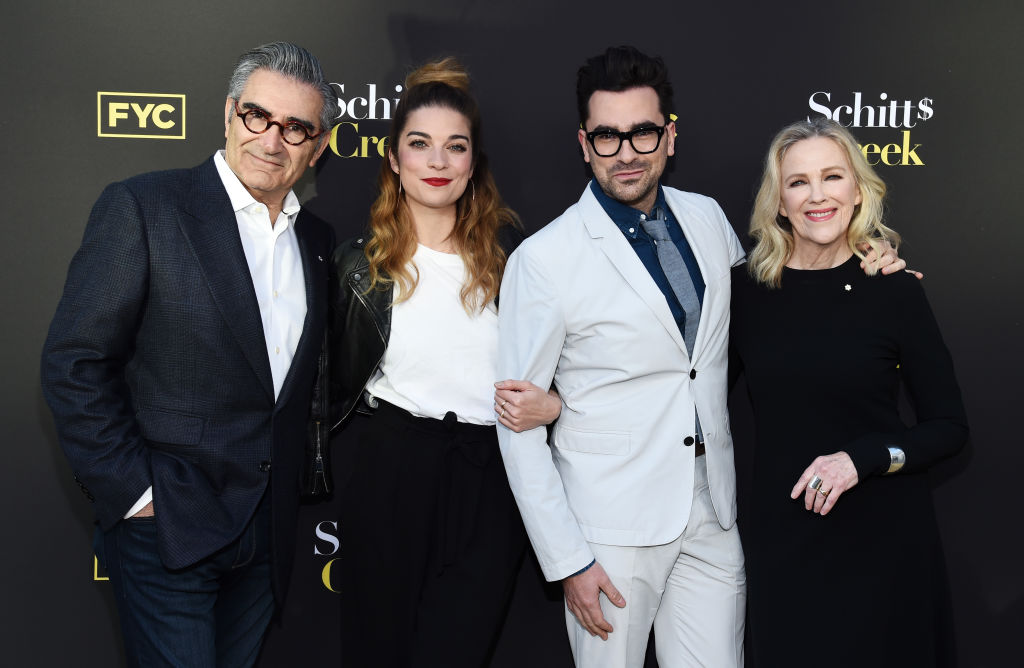 Alexis' mannerisms and voice come from the reality stars
During an appearance on BUILD Series, Murphy was asked about how the reality stars informed her character's mannerisms after she studied clips of how Kardashian and Hilton behave and how they hold their handbags. That simple physicality really contributed to the way she portrays Alexis.
Murphy shared: "[I watched] short clips [of Keeping Up With the Kardashians and The Simple Life] because I couldn't do full episodes. But, yeah, I watched those ladies do their thing, and I took their dulcet vocal fry, which is so fun and easy to do. It's the laziest thing in the world."
As for "the handbag thing," she shared how Alexis is known for holding her hands limp at the wrist. Murphy noted: "Late one night I was like, 'What if there was no handbag and I just flipped my wrist over and then added another wrist and ended up with that situation."
Alexis has evolved over the series
Murphy also shared some of the ways that Alexis has grown over the series' six season run, from a self-absorbed person to someone who is now a "fully fleshed-out human."
Murphy shared: "When we started out, Alexis on paper was such a handful and such an unpleasant character, but it was really important to me. Everyone is a multilayered person, and you're a different person when you're with [whoever] you're with and people bring out different aspects of your personality, so it was really important to me to play Alexis as a fully fleshed-out human."
How Murphy won the role
Schitt's Creek star and creator Dan Levy further explained how Murphy was cast for the role, noting: "That was all part of the casting process, too, because we needed that. We didn't want it to be a stereotype."
Levy shared: "What Annie inherently brought into the room when she auditioned was this joyful likability and a warmth to the character that we didn't see from anyone else. It was just abundantly clear that she was the right person to play it because we didn't want the character to go down a path I've seen socialites played on TV all the time."
Murphy added, "I think it's a testament to nurture in the nature/nurture argument because Alexis started out in this environment that was so deeply superficial and there were so many relationships that weren't sincere at all that brought out many unlikeable qualities in her."
Putting her in the town, Murphy explained, removed "that toxic environment and you kind of let her real personality show and you see that she's a slightly selfish person but also a deeply selfless person."