'Schitt's Creek': Is Dan Levy Dating Anyone?
'Schitt's Creek' star Dan Levy established one of modern television's healthiest relationships -- is he pursuing the same in real life?
Dan Levy's star is rising rapidly. The writer, actor, and director has gained widespread fame thanks to his touching show, Schitt's Creek, which won an impressive nine Emmy awards. Levy's character on the show develops a supportive and happy relationship with his business partner, played by Noah Reid. However, with so many projects on his docket, it leaves one to wonder if Levy himself has been able to find time for dating. 
How Dan Levy approached dating in the past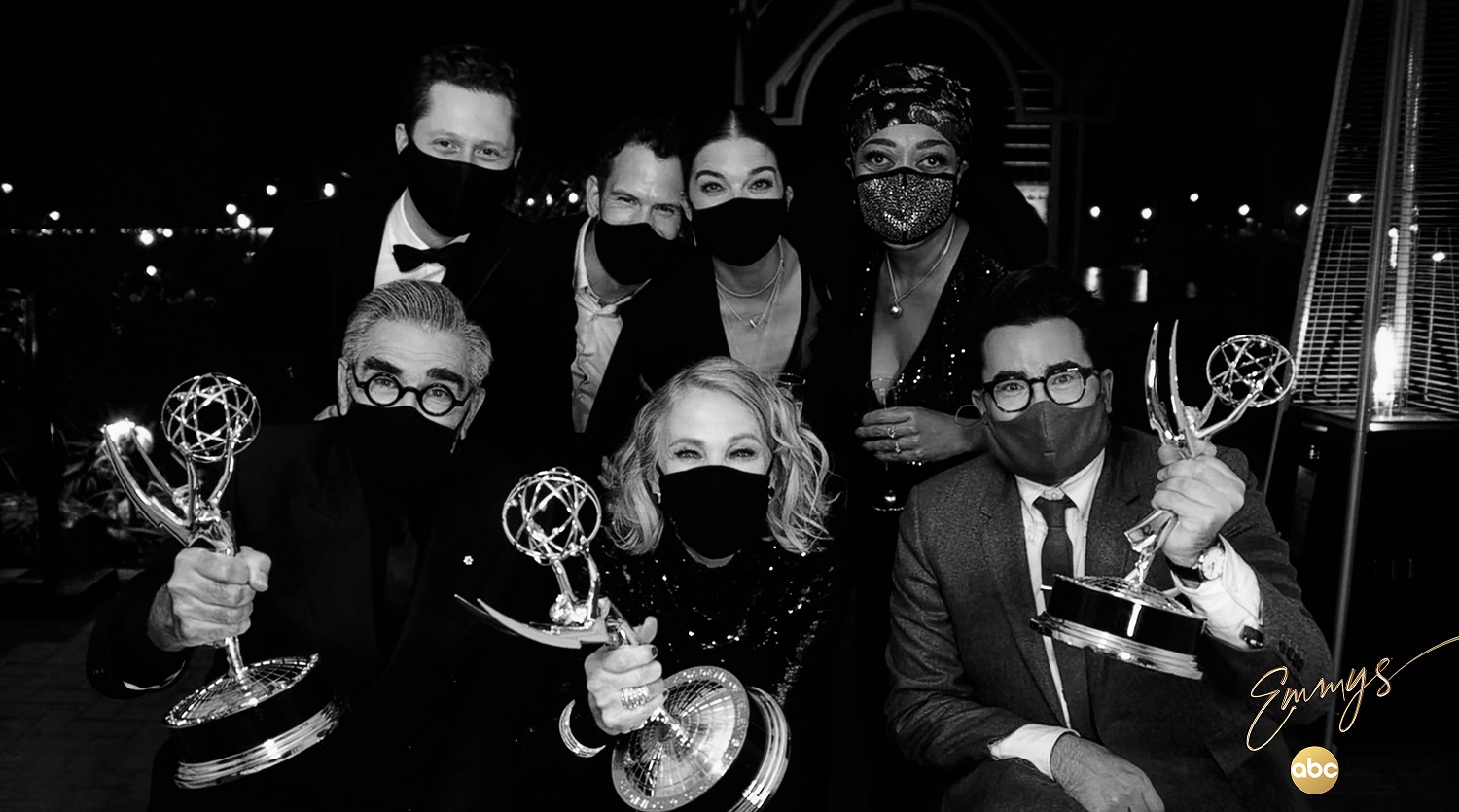 During an interview with Bustle, Dan Levy opened up about how he approached dating in the past. The Schitt's Creek star was able to look back at his past romantic involvements with clarity that he didn't have before. 
"I was not in any place to be of great value in a relationship," explained Levy of his college dating years.
"You then get into these habits where you're dating people who are totally wrong for you because they're seeking out people who are a bit damaged," he added. 
"[A]nd you're seeking out people who have one foot out the door so that you don't actually give yourself over in any kind of way."
Levy went on to explain that he found himself retreating within himself into a place of easy comfort. 
"I really got to a point where I felt like if I didn't make an active choice to pull myself out of this shell that was becoming such a comfort, I would not be the adult that I want to be."
Is the 'Schitt's Creek' star dating now?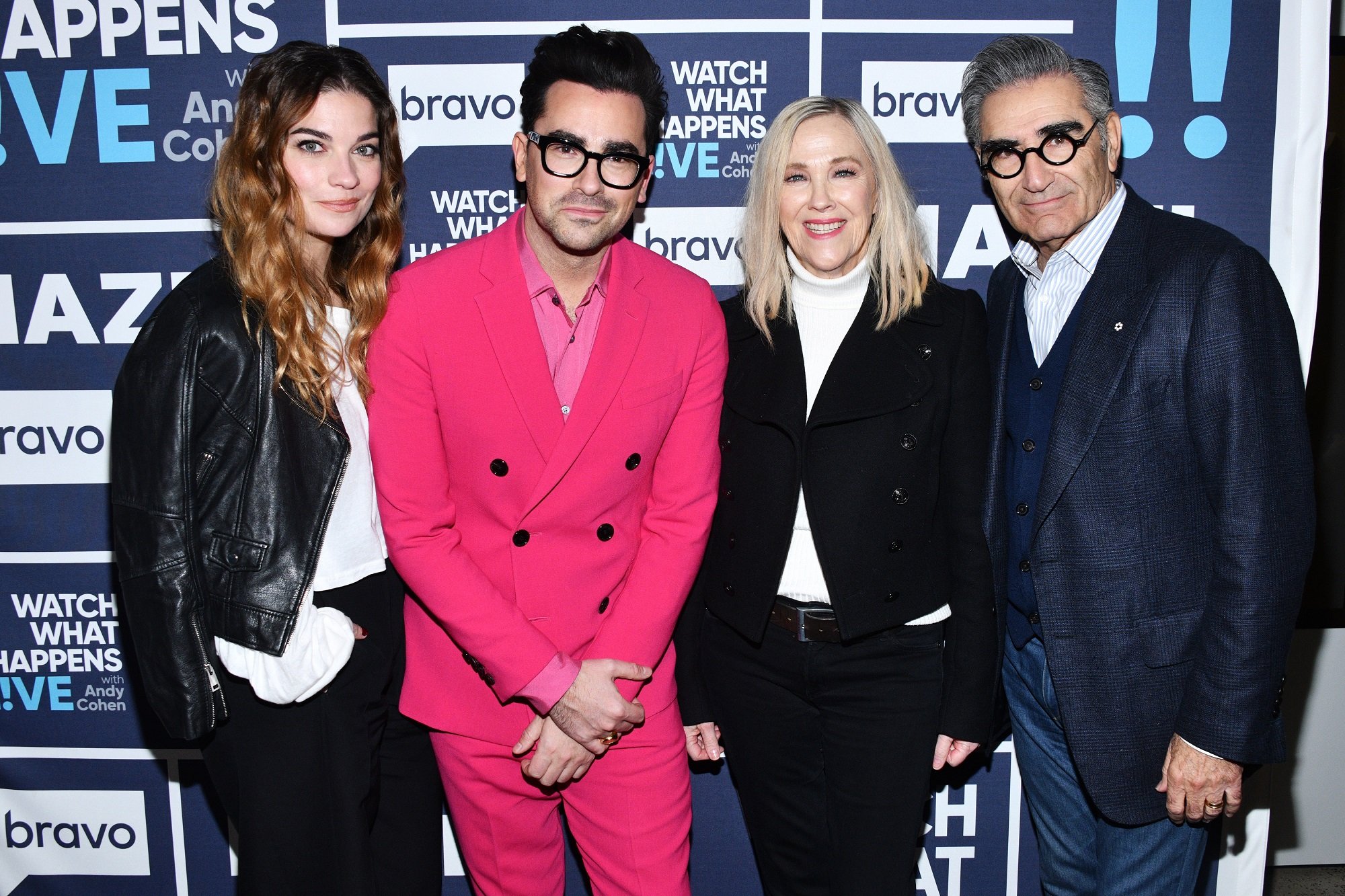 After witnessing Dan Levy's character find rock-solid love on Schitt's Creek, many have been left wondering if Levy himself has fallen for anyone. However, it seems as if Levy simply has too much on his plate to devote intensive time to dating right now. 
While Levy says he'd like to date more, he's discovering that finding fulfillment in his work means that he's not always looking for a romantic partner. 
"Circumstance plays such a huge part in what we accept for ourselves. When you're doing something that you love it's like, 'I have a full plate,'" he explained. 
"Even though [Schitt's Creek was] super intense and even though at times I need a neck brace, it was never not inspiring, and it was never not thrilling and exciting and totally satisfying. So to [want to] make space for someone else…in a way, it is the ultimate filter."
"You're basically saying, do I want to carve out the space in an already full and fulfilled life for this person? And a lot of the time, the answer is no. But it only makes it that much better when the right person comes along," he explained.
Dan Levy isn't sure how to approach his success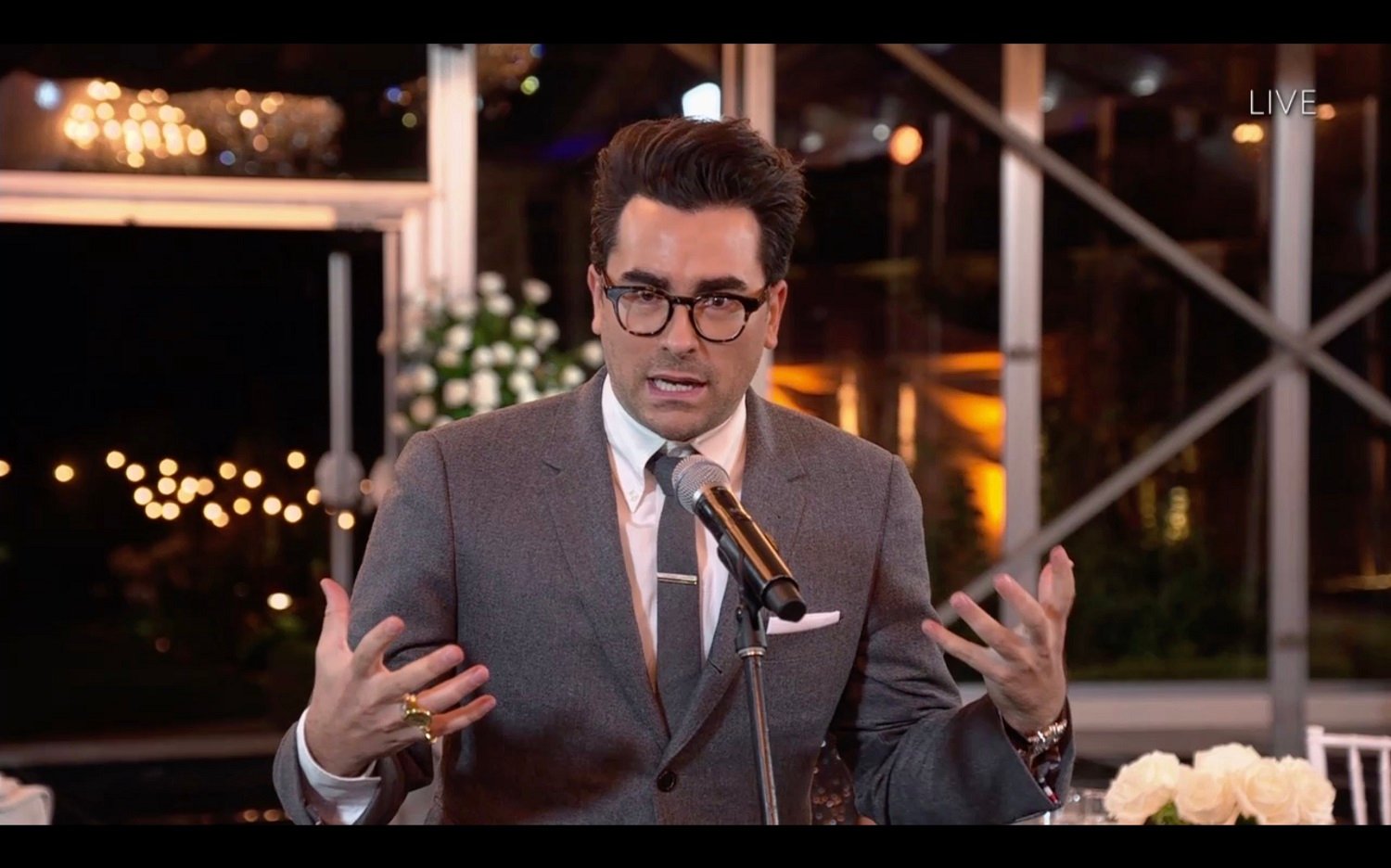 During his chat with Bustle, the Schitt's Creek star revealed that he feels a little uncomfortable with all of the success he's experiencing, especially given how difficult the last year has been.
"What this year has done has opened so many people's eyes to so much of the social unrest that is happening in America and really forced people to learn more," he explained. 
"And yet, there are moments when I think it is important for your sense of self to also be OK to say, 'Something good happened to me this year, and I worked really hard for it.' And so did a group of really talented people that I love. You're kind of caught in this place where only you can talk about it amongst yourselves."