'Schitt's Creek': Moira Rose's Tips for Social Distancing
Thanks to the Coronavirus, a clip of 'Schitt's Creek' mom Moira Rose has resurfaced with some tips for social distancing.
Thanks to the Coronavirus, the entire world is practicing social distancing. Fortunately, a scene from the Pop TV series Schitt's Creek has recently resurfaced to give us a comedic take on pandemic control.
Discover Moira Rose's (Catherine O'Hara) best practices for social distancing and avoiding disease.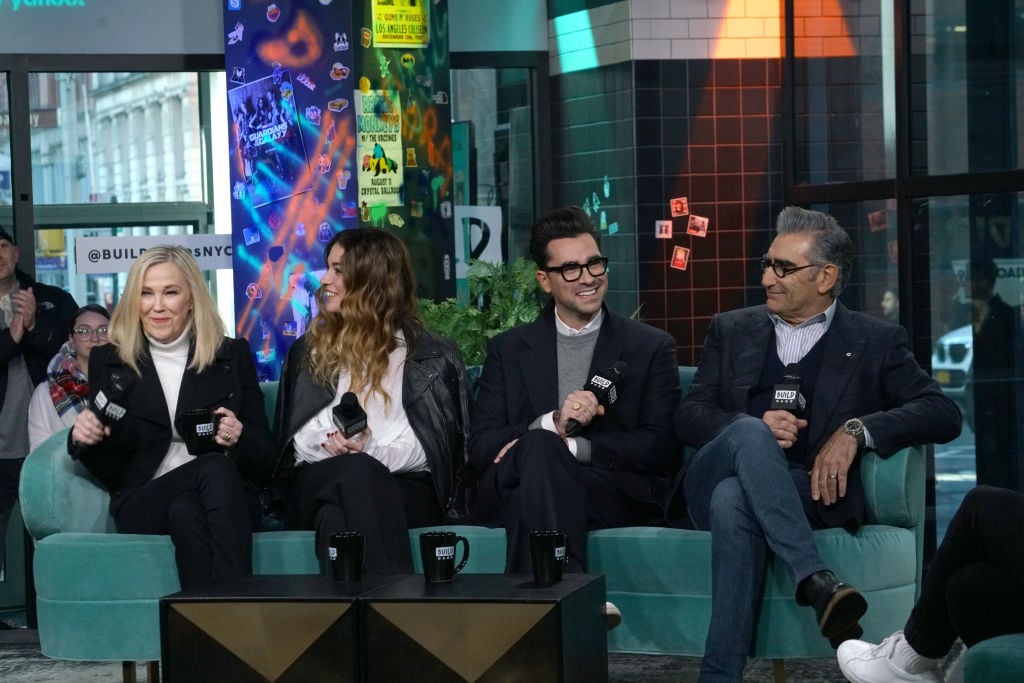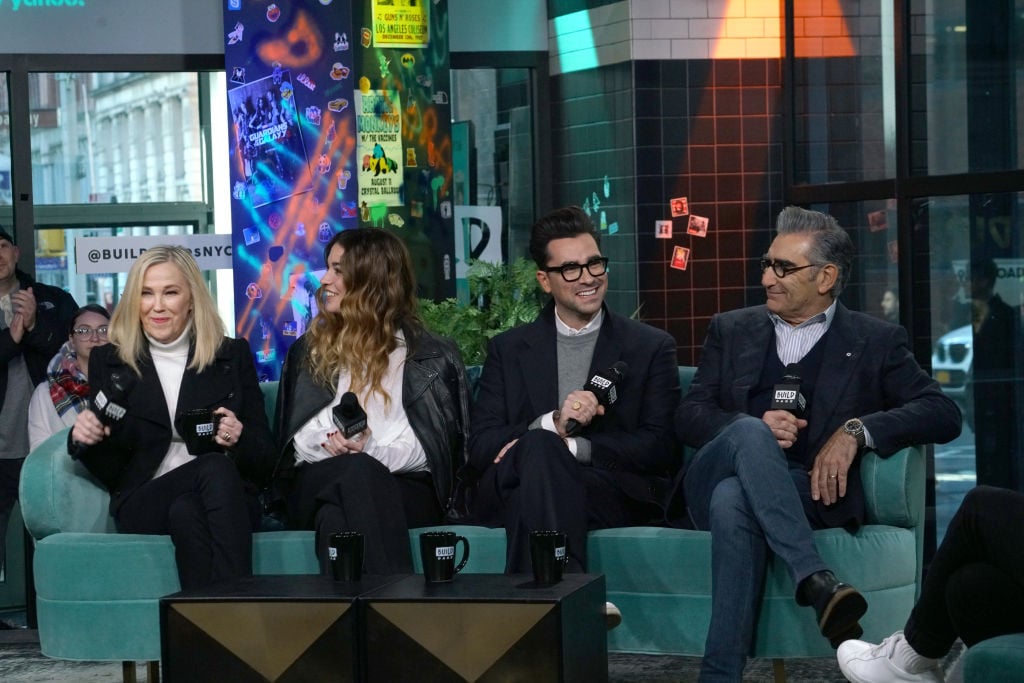 The impact Coronavirus has had on entertainment
The Coronavirus has made quite an impact on the entertainment industry. A multitude of shows have halted production to comply with the nation's suggested social distancing strategy. 
Netflix has paused on filming Stranger Things; HBO has suspended the production of Euphoria; crews in Canada have halted the production of Riverdale after discovering someone on the crew had been in contact with a COVID-19 patient. 
While this too will undoubtedly pass, a growing number of fans are disappointed to learn that their favorite shows won't be returning with new content any time soon. 
Moira Rose perfected social distancing 
While many social media feeds have been flooded with negativity, Tim Hogan, Amy Klobuchar's Communications Director, took the comedic route when sharing his tips for social distancing.
In the scene from the season two episode "Bob's Bagels," we see the Rose family matriarch distance herself from daughter Alexis (Annie Murphy), who has the flu. She whines to her parents for juice, inciting panic in Moira. "I knew this day would come, John," Moira says. "Isolated. Impoverished. Cut off from all medical services. I only prayed it wouldn't be Alexis." 
Brother David (Dan Levy) and father Johnny (Eugene Levy) flock to Alexis' side, but Moira keeps her distance saying: "This is as far as I go, Alexis. One of us has to stay safe for David."
Confused, David says, "I'm already in the room…" Unamused, Johnny adds sarcastically: "See, we're still alive Moria. I think we're gonna be okay." 
"Of course you are, that's the spirit," Moira concludes, shutting the door that separates the motel rooms.
Hogan's purpose in sharing this video was to encourage Americans to practice social distancing. He captioned the post: "If everyone was Moira we'd be fine." 
In times like these, it's nice to come across social media posts that aren't all doom and gloom. While the message Hogan shared was serious, the lighthearted manner of his approach was appreciated by Schitt's Creek fans. 
The final season of 'Schitt's Creek' 
Fortunately, the final season of Schitt's Creek has been in the can for some time now and therefore not impacted by the Coronavirus. However, the 14-episode season is quickly coming to a close, leaving fans wondering what to do without the ever-so-amusing Rose Family. 
Dan Levy, the show's creator and star, recently announced on Twitter that there would be an hour-long documentary called Best Wishes, Warmest Regards: A Schitt's Creek Farewell. It will air directly after the final episode.
Levy said fans can expect a celebration of the last six years of the show, and more importantly, "the fandom that has lifted this show to heights we never dreamed possible." 
While you're practicing social distancing yourself, you may as well enjoy bingeing the first five seasons of Schitt's Creek to prepare for the finale in April.