'Schitt's Creek' Star Annie Murphy Explains Her 'Weird Connection' with Creator/Co-star Dan Levy
Annie Murphy and Dan Levy explain the connection that helped them become 'Schitt's Creek' siblings Alexis and David Rose.
It's almost time to leave Schitt's Creek for good. It's going to be sad to say goodbye to the eponymous town, the Roses and the motel, but the end has come. Everyone involved with the show has grown closer over six seasons, but especially Annie Murphy and Dan Levy. They play siblings Alexis and David Rose, and Levy created the show.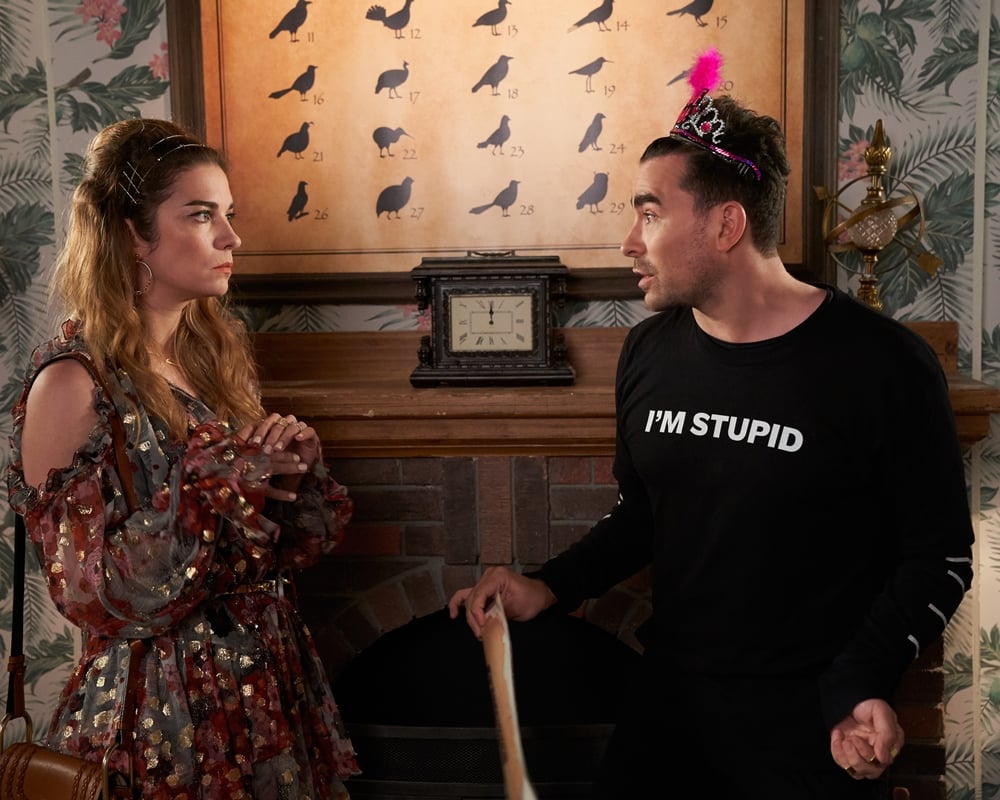 Murphy and Levy were on a Television Critics Association panel for the finale season of Schitt's Creek. Murphy and Levy discussed the bond they formed at the beginning of the show and developed further. The series finale of Schitt's Creek airs April 7 at 9:30 PM on Pop.
Annie Murphy felt like she knew Dan Levy before 'Schitt's Creek'
Some of the Schitt's Creek casting was all in the family. Dan cast his father Eugene Levy to play his father, and Levy's Second City Television partner Catherine O'Hara to play his mother. Murphy was an unknown quantity.
"Dan and I have a weird connection that I haven't really been able to put my finger on," Murphy said. "We didn't know each other before the show, but as soon as we met, it felt like we'd known each other for years and lifetimes, perhaps as an old married couple, perhaps not this lifetime."
Annie Murphy and Dan Levy became instant siblings
It didn't take long for Murphy to join the Levy/O'Hara family. From their, the sibling bond and rivalry developed naturally in Schitt's Creek.
"Right out of the gates, we knew what buttons to push and had this kind of sibling-ish relationship chemistry right out of the gate," Levy said. "And then as for the mannerisms, I think we both knew that as fairly new actors, we wanted to do a real good job of acting. So we were thinking how siblings would relate."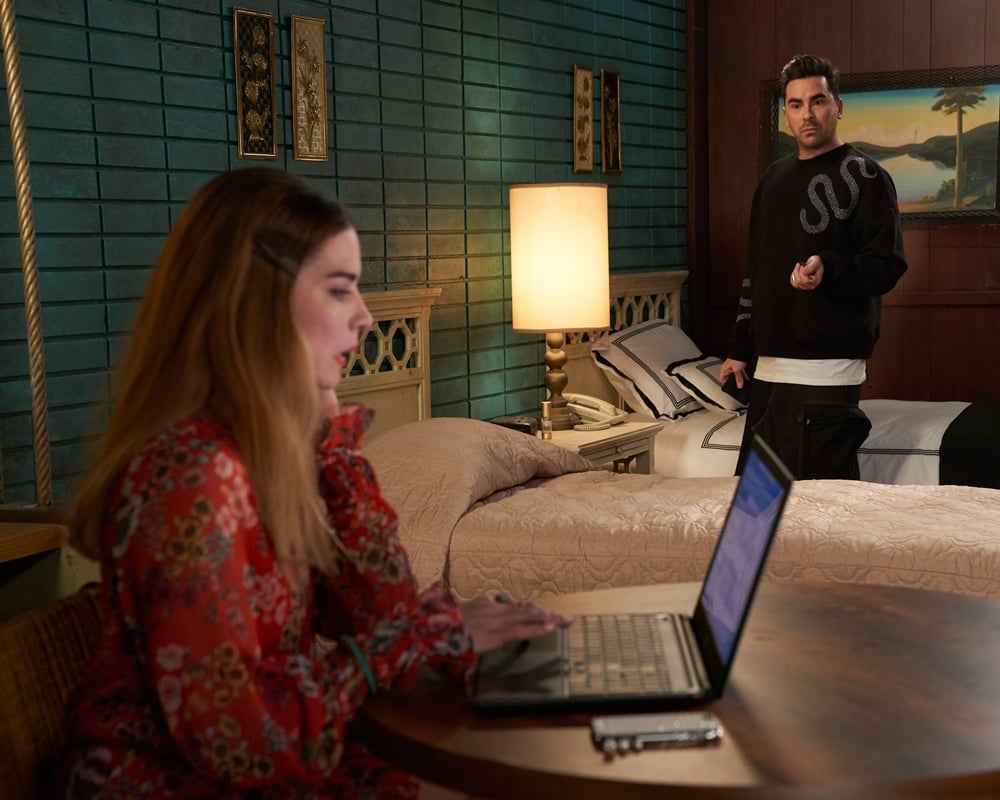 Murphy and Levy decided to share mannerisms like brothers and sisters do.
"Brothers and sisters can share similar mannerisms and affectations, so I think we just kind of started stealing from each other, which is what I think would happen if you were living in a motel for years. Yeah. It's been very natural."
Alexis leapt off the page from the first episode of 'Schitt's Creek'
Dan Levy knew what he was looking for with Alexis because he wrote her. But as soon as he cast Murphy in Schitt's Creek, she began making Alexis her own.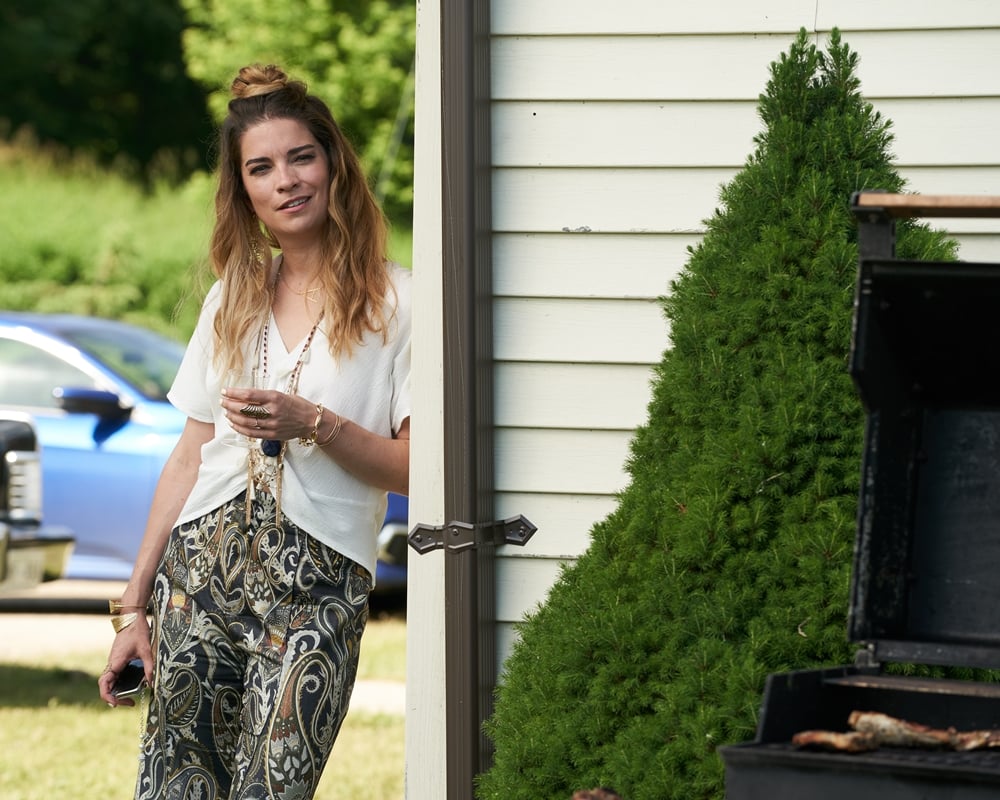 "I think the one thing that I wanted to do in the very first episode of our show was make sure that the actors felt comfortable with the parts that they were given. So before we started shooting our first episode, I sat down with Annie and we talked through the episode, and we talked through lines that didn't really feel like they necessarily fit with themselves, and how can we accommodate that? In the process, Annie was able to add some of her own impulses and ideas to the part right off the bat. So I think in providing space for the actors to feel like they weren't just coming in and executing someone else's idea, but rather having ownership of the part from the very beginning was really crucial, and I think very informative to all of us, in terms of just how collaborative the show would be."

Dan Levy, Schitt's Creek Television Critics Association panel, 1/13/2020