'Schitt's Creek' Star Catherine O'Hara Says Moira's Costumes Make Her 'Walk Differently'
Catherine O'Hara plays Moira Rose on Schitt's Creek. Her character's clothing choices even have an affect on how she plays Moira.
Catherine O'Hara plays the incomparable Moira Rose on Schitt's Creek. Her character's clothing choices are show-stopping — but to O'Hara, the wardrobe even has a noticeable affect on how she plays Moira.
Award-winning 'Schitt's Creek' star Catherine O'Hara on how Moira's stunning black-and-white costumes came to be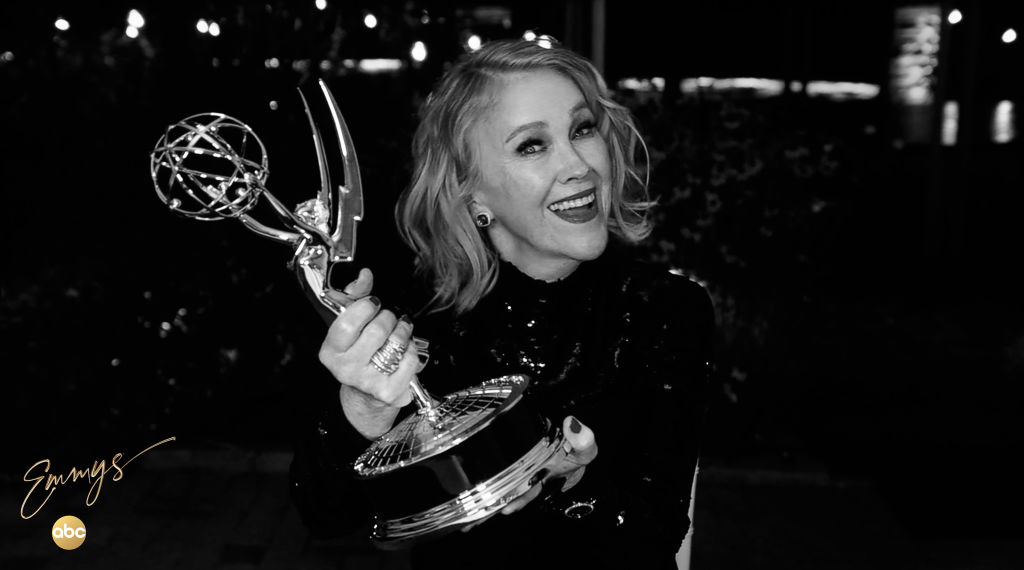 In an interview with The New Yorker, O'Hara recently dished on her Schitt's Creek character — and that infamous wardrobe of hers. As the interviewer pointed out, the actor even "dressed like Moira."
"I have always done black and white when I travel," O'Hara shared. While the reasoning behind it is function-first — "it's easiest" — she also revealed that Moira Rose's black-and-white palette has influenced her own style.
" … now, oh, yeah, my eye is drawn to it more than ever," the Schitt's Creek star admitted. How else has O'Hara's personal fashion sense been altered?
"Before playing Moira I would probably not have worn this many rings at once," she told the publication.
How her character's clothing changed over the course of 6 seasons of the Pop TV show
While big, bold black-and-white look is a staple of Moira's costume design — the New Yorker interviewer also wondered how the character's wardrobe had evolved over the 6 seasons.
"It was serendipity, simpatico — if I had Moira's vocabulary, I'd know how to put it," O'Hara joked. However, the style discussions started early. She shared that the fashion choices said as much about the character as that fabulously untraceable accent:
After we all agreed we were going to do the show, I had lunch with Daniel and Eugene Levy, and I knew we were going to talk about what I was going to look like. And I'd found all these pictures of Daphne Guinness. Her wardrobe, it's just so great and extreme. It's strong and it's armor, which is perfect when you've had your life ripped out from under you, like Moira, and you're in this place that's like the town you got out of earlier in life.
How the 'Schitt's Creek' cast member is affected by wearing all that fabulous clothing
And what about all those vests Moira wears with pajamas? Whose idea was that?
"I believe that was mine," O'Hara revealed. The Schitt's Creek actor explained her reasoning behind it:
It was this idea of wearing basically a business suit to bed, because there are so many pin-striped pajamas. I think that's how it started. But the brooch idea might have been theirs.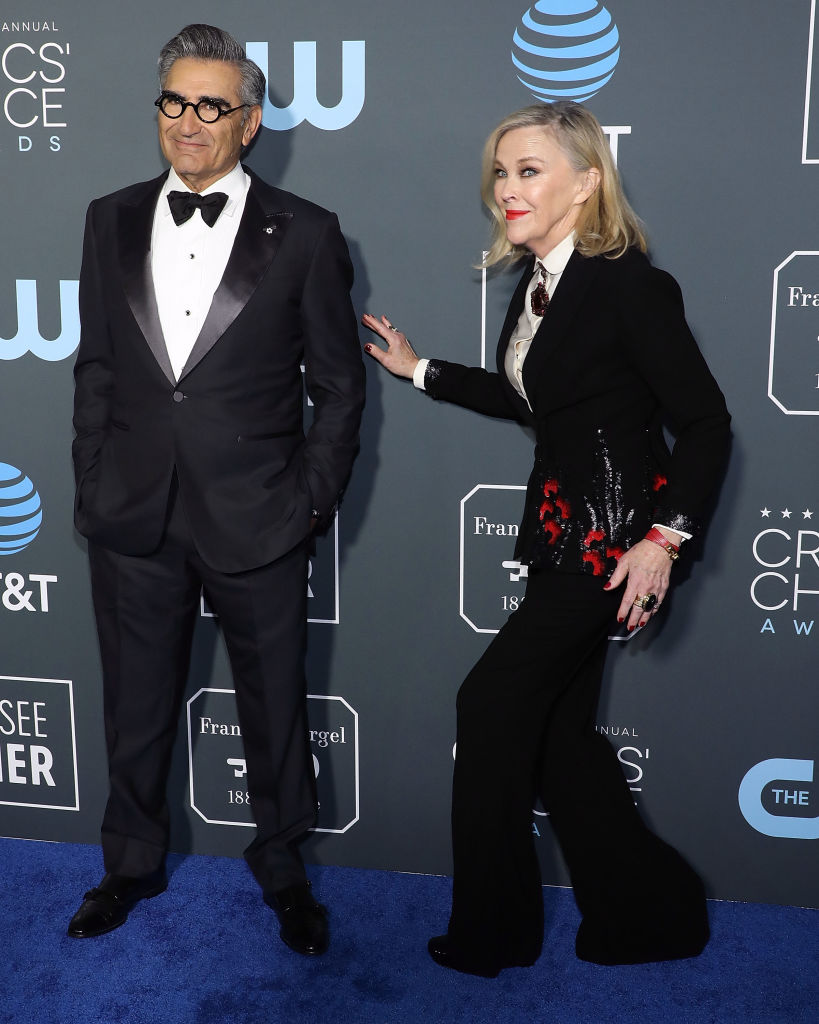 Asked whether the wardrobe helps O'Hara get into the character of Moira, the Schitt's Creek actor replied: "Absolutely."
"Every day I put those clothes on, it makes me stand differently, walk differently," she said.