'Schitt's Creek' Star Emily Hampshire Wants to Join the MCU As She-Hulk
Emily Hampshire stared on 'Schitt's Creek' as Stevie Budd, but now she's interested in taking on the role of She-Hulk or Spider-Woman in the MCU.
Schitt's Creek star Emily Hampshire really wants to join the Marvel Cinematic Universe (MCU). Her dream role would be to play Jessica Drew, better known as Spider-Woman, but she's not opposed to playing Jennifer Walters, a.k.a She-Hulk, either. 
Find out why Hampshire wants to bring these roles to life and what she has been up to since Schitt's Creek ended.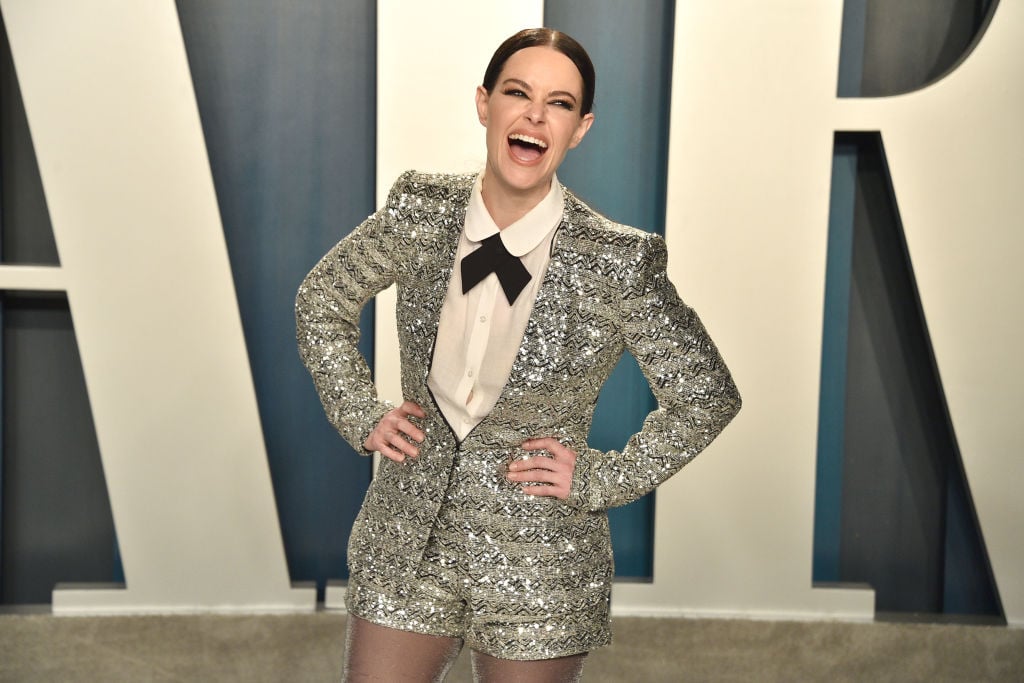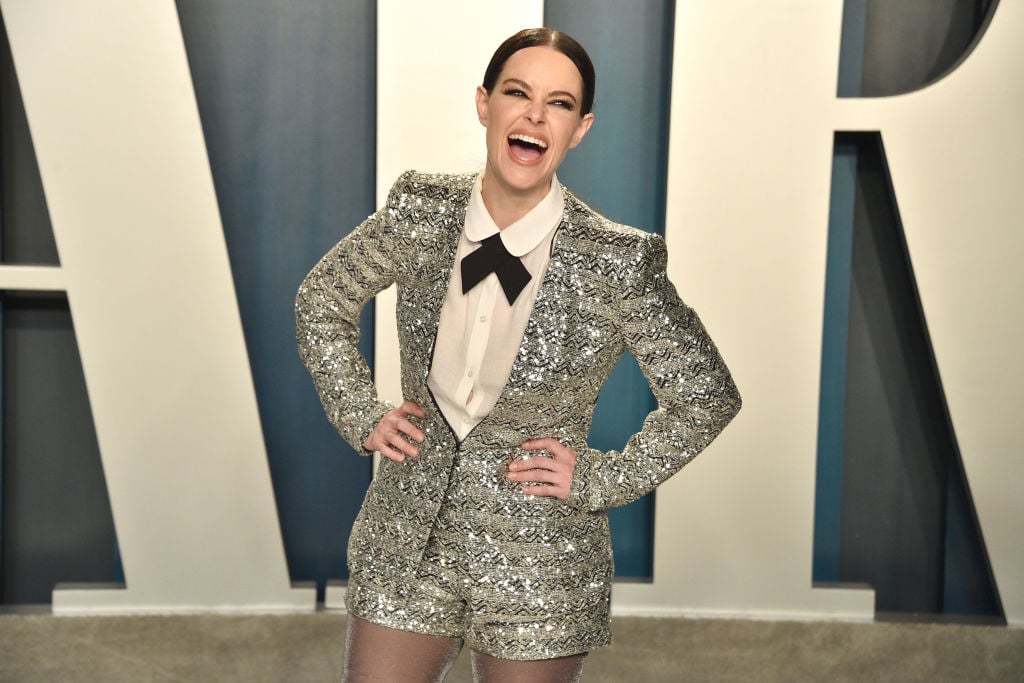 Emily Hampshire wants to join the league of Marvel superheroes
After a fan pitched the idea of Hampshire playing Jessica Drew on Twitter, she seconded it and shared that she "wouldn't be opposed." In an interview with ComicBook.com, Hampshire explained her desire to join the Marvel Cinematic Universe. 
"I would love to [play Jessica Drew]," Hampshire explained. "I didn't know where that came from, but wherever it came from, I agree and I like it. I would be so into that," she added. In February, MCU Cosmic reported that Sony was planning on a Spider-Woman film to be released sometime in 2021. 
Illuminerdi later confirmed that Sony wanted Michelle MacLaren to work on the project. In the past, MacLaren worked on Game of Thrones, Breaking Bad, Better Call Saul, and X-Files. At the time of that report, Sony had their eyes on Alicia Vikander for the role of Jessica Drew.
That's okay, though, because Hampshire isn't solely vested in playing Spider-Woman. She also expressed an interest in the role of Jennifer Walters, Marvel's She-Hulk heroine. 
"I'd be very into playing She-Hulk. I know that's happening," Hampshire said. She-Hulk is expected to have a live-action series on Disney+ some time in 2022. "You think of She-Hulk and muscles and stuff, but the person who's behind it is just such a cool character," Hampshire added. She concluded that she would be happy playing any "comic book character" in general.
What's next for Emily Hampshire  
Since Schitt's Creek concluded with a sixth and final season and any Marvel roles Hampshire has her eyes on are pending, she has been keeping busy and breaking into the horror realm.
Hampshire will be in "Scared Stiff," a short that is part of Sam Raimi's horror anthology series for Quibi, 50 States of Fright. Hampshire will also star in Home, a horror flick about a family's terror after suffering from a tragedy. Home is in post-production and expected sometime in 2020, according to IMDb. 
Hampshire is also slated to star in Chapelwaite, a series based on Stephen King's short story titled "Jerusalem's Lot." According to Deadline, the series will follow Captain Charles Boone (Adrien Brody), who relocates his family to the town of Preacher's Corners, Maine after losing his wife. 
Historically riddled with tragedy, Charles hires young journalist Rebecca Morgan (Hampshire) as his children's governess. Unbeknownst to Charles, Rebecca only agreed to work for Charles so she can dig up a story on the infamous Chapelwaite Manor and the Boone family. 
Outside of her work in horror, Hampshire now hosts her own talk show on YouTube titled Humpday with Hampshire. The series features celebrity interviews and quarantine-inspired games like "Show Us Your Junk (Drawer)" and "Phone a Friend Roulette."
"I couldn't ask for a better creative distraction than hosting a show that not only helps raise money for an important cause, but also lets me connect with a dream team roster of guests without having to leave my apartment or even put on pants!" Hampshire told Playbill. All proceeds from Humpday with Hampshire go to The Actors Fund. 
Tune in to Humpday with Hampshire every Wednesday at 5 p.m. EST. 
Up Next: Everything the Cast of 'Schitt's Creek' Stole From the Set