Which 'Schitt's Creek' Star Has the Highest Net Worth: Eugene Levy, Dan Levy, Annie Murphy, or Catherine O'Hara?
Schitt's Creek has seemed to continuously grow in popularity ever since it first aired in 2015. Fans have fallen in love with every member of the Rose family as Johnny (Eugene Levy), Moira (Catherine O'Hara), David (Dan Levy), and Alexis (Annie Murphy), have taken the viewers on journeys with each of their character's developments, while also cracking everyone up along the way.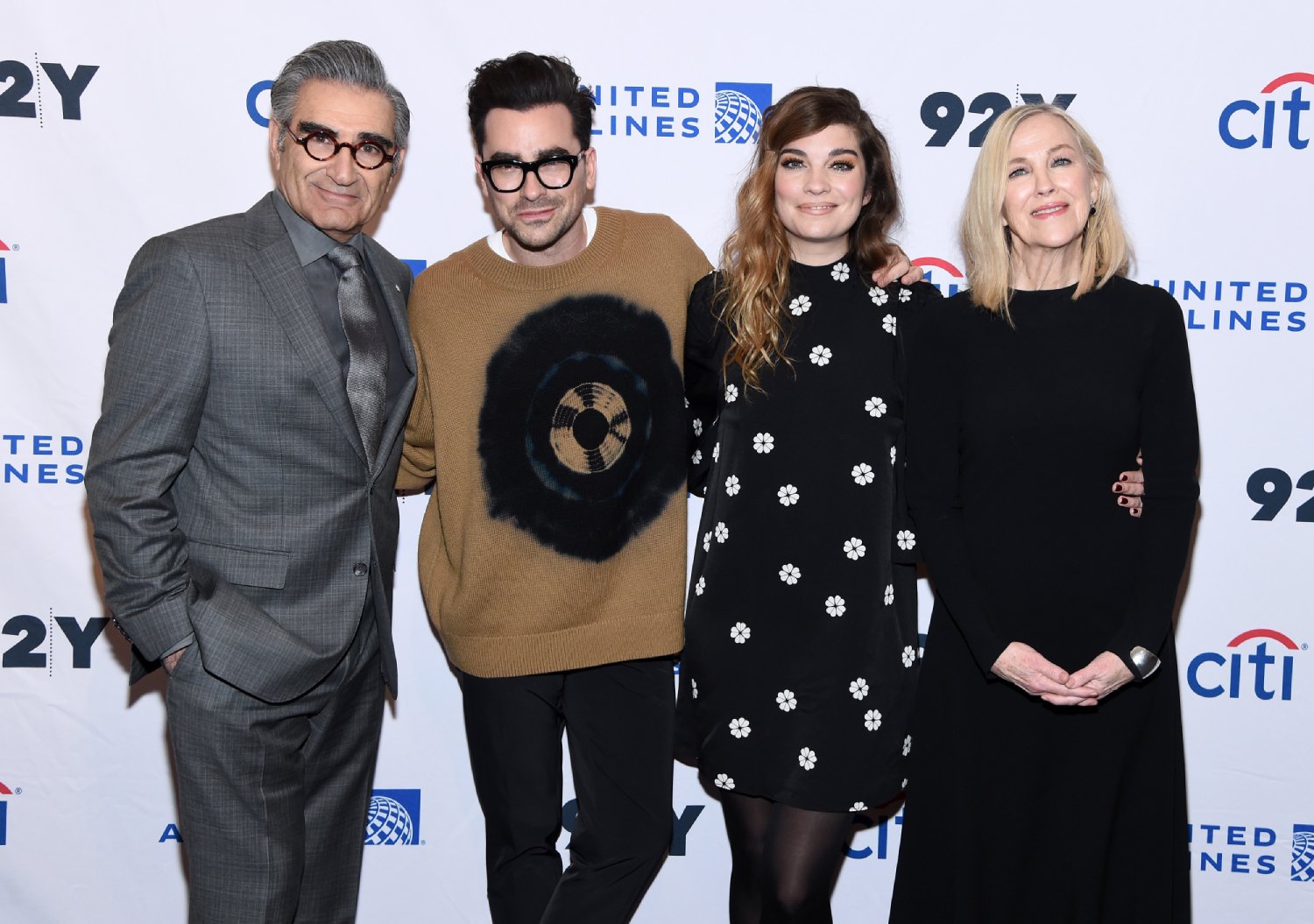 The show is now over, but its popularity will still be sky-high for quite some time. So, when looking at the Rose family, and the actors that play their characters, who has the highest net worth out of the four?
Annie Murphy
Before becoming Alexis on Schitt's Creek, Murphy appeared on Rookie Blue in 2012, according to her IMDb page. She also appeared on Blue Mountain State in 2010. 
However, she is certainly most known for her role as Alexis.
Alexis has developed as a character throughout the years, but Murphy thinks the show as a whole has too. 
RELATED: Who is 'Schitt's Creek' Actor Annie Murphy's Husband?
"I just think that this show has, and I think I'm allowed to say this because I didn't write it, it transcended from a medium for good entertainment to a show that has touched people on a far more significant and personal level," Murphy said, according to Deadline. "I think that's a rarity."
Murphy's net worth is an estimated $3 million, according to Celebrity Net Worth. 
Catherine O'Hara
On Schitt's Creek, O'Hara's character can certainly be a diva. Before she captivated viewers as Moira Rose, though, she was known for her role as Kate McCallister in Home Alone and Home Alone 2: Lost in New York.
She also spent time on SCTV with her Schitt's Creek co-star Eugene Levy. She has said that SCTV opened doors for her. It might have even helped her get the spot in Home Alone. 
RELATED: 'Schitt's Creek': Dan Levy Says This Episode Was 'The Most Challenging' One to Write of the Whole Series
"Chris Columbus and John Hughes didn't make me audition for the mom part in Home Alone," O'Hara said to Vanity Fair. "I met with them, and I guess I was close enough to the character, somehow—or they just ignored what I was like in the meeting and hired me anyway."
O'Hara's net worth is an estimated $10 million, according to Celebrity Net Worth. 
Dan Levy
Dan Levy's character, David, on Schitt's Creek and his relationship with Patrick (Noah Reid) has melted everyone's hearts over the years. He is actually the co-creator of the show, along with his dad (on the series and in real life) Eugene.
RELATED: 'Schitt's Creek': Does the Series Creator Wish He Had Another Season?
In an interview with GQ, Dan gave some insight into the Rose family's development since Season 1. They ultimately transformed from narcissists to lovable human beings.
"It was always our intention that you grow along with the family," Dan said, according to GQ. "That the first season presents people in a very superficial light—and season after season, if we were given the opportunity, we would peel back the layers on these people."
Dan's net worth is an estimated $14 million, according to Celebrity Net Worth. 
Eugene Levy
Eugene, the other co-creator of Schitt's Creek, was a legend on SCTV. He then later became known for his role as Jim's dad on American Pie. 
He also once barely avoided watching American Pie with Dan when Dan was only 15 years old.
RELATED: 'Schitt's Creek' Creator Reveals That This Episode Was Almost 'The End of the Series'
"The night before the premiere, he was on a phone call with his friend back in Toronto and they said, 'Well, what's going on,'" Eugene said on The Kelly Clarkson Show, according to Entertainment Weekly. "He said, 'I'm going to the premiere of American Pie tomorrow night with my folks.' And the friend said, 'Oh, don't see it with your folks! Don't see it with your folks! You don't wanna see it with your folks!'"
Eugene has been very successful over the years, appearing in over 60 motion pictures, according to his IMDb page. Because of all of his success in his career, Celebrity Net Worth estimates that he has a $20 million net worth, the highest of the Rose family.
Being a successful actor for such a long period of time has certainly paid off for Eugene.