'Schitt's Creek': Why Annie Murphy Planned To Quit Acting the day Before Auditioning for the Show
Annie Murphy assumed she would never get the role of Alexis Rose on 'Schitt's Creek.'
It's hard to imagine anyone other than Annie Murphy for the role of Alexis Rose. Schitt's Creek wouldn't be the same without Murphy's excellent comedic timing, and we can't help but admire her dedication to the character. The "A little bit Alexis" singer adds a necessary spark to the series, and her bubbly persona is the perfect contrast to David Rose's pessimistic schtick. 
Yet despite being perfect for the role, Murphy was ready to quit acting the day before auditioning. Keep reading to find out why she hit rock bottom before getting the part of Alexis.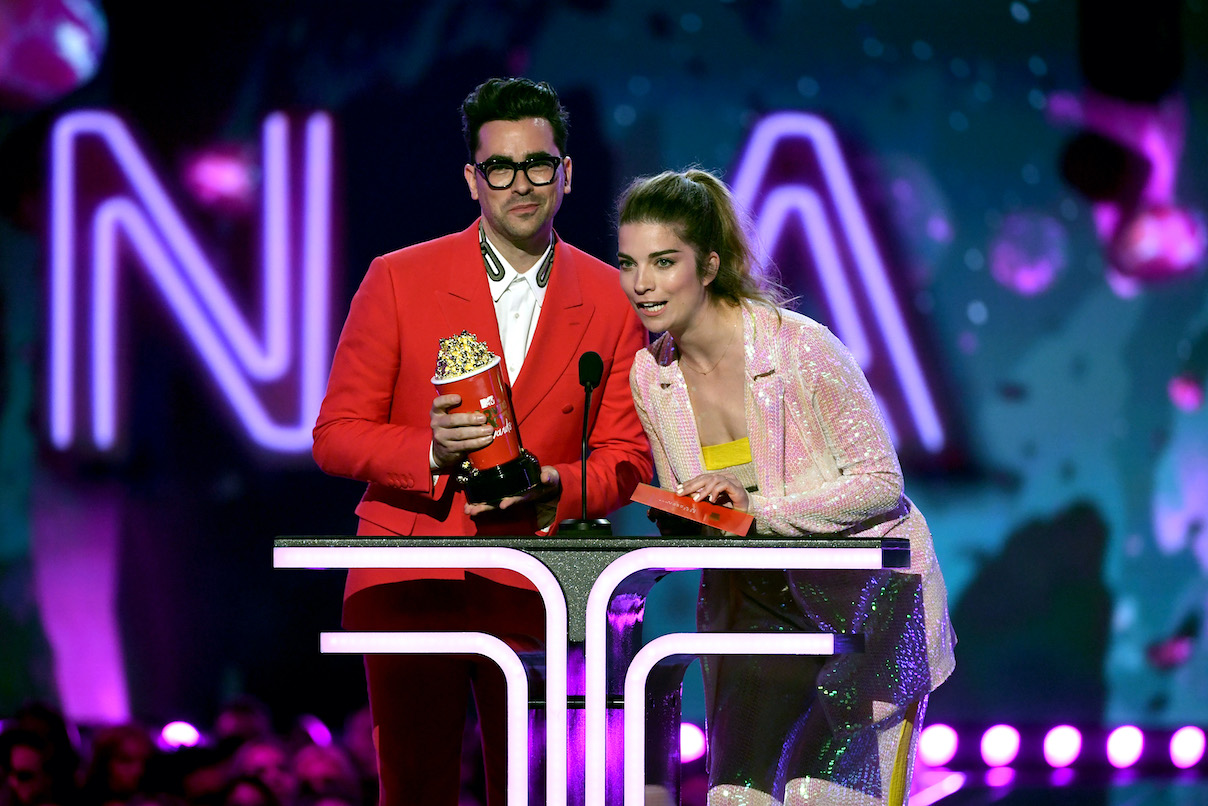 Annie Murphy says her role on 'Schitt's Creek' changed her whole life
Alexis Rose is a character who needs to hit rock bottom to grow. It also takes losing everything for the spoiled princess to find true happiness. Alexis is introduced as a privileged rich girl with a closet full of designer clothes, and a laundry list of celebrity ex-boyfriends. (Zac Effron won't stop calling her!)
Yet we only get to see Alexis' transformation and growth when she's forced to live in Schitt's Creek. Leaving her New York mansion behind, Alexis is thrust inside the dingy Rosebud Motel. It takes a long time for her to realize that all the hurdles she is facing are necessary for her to achieve genuine happiness and success.
Similarly, Murphy had to lose everything to wind up with her leading role on Schitt's Creek. She told The SAG-AFTRA Foundation that the series "changed her whole life."   
Annie Murphy was ready to end her acting career the day before auditioning for Alexis Rose
During the interview, Murphy revealed that she was ready to quit acting all together the day before auditioning for the show. 
She recalled her struggles, saying,
 "I hadn't worked in two years. My apartment was just freshly burned down, and I had a very small number of dollars in the bank. I had just blown my very first screen test that I had ever been offered… So I decided that acting was not for me. And the day that I sort of screamed out into the universe that I was probably just going to go to secretarial school or something, the day after that, I got the audition for Schitt's Creek."
Annie Murphy assumed she wouldn't get the role of Alexis Rose  
In her SAG-AFTRA Foundation interview, Murphy went into further detail about the audition process. She says she hadn't heard back from the Schitt's Creek creators in weeks following her audition. This caused her to assume that she wouldn't get offered the part. Yet to her shock, she received a call from Dan Levy regarding whether or not she'd gotten the role of Alexis Rose.  
Murphy recalled how Levy purposefully misled her on their phone call, making her assume that she didn't receive the part. 
According to Murphy, Levy said, "Thank you for coming out. We really love what you did…" 
His introduction to the call was followed by total silence on Levy's end. 
She says, "He didn't speak. For 70 years, he didn't speak. And then finally, as my trembling voice was like 'thanks for the opportunity,' he was like, 'oh just one quick question… How would you like to play my sister on the show?' And that moment changed my whole life."