'Schitt's Creek's Greatest Moments: We Loved That Journey For Them
With 'Schitt's Creek' coming to an end, here are some of the most hilarious and heart-warming moments from the sitcom's six seasons.
Schitt's Creek is coming to an end. Five years ago, father-son duo Eugene and Dan Levy introduced us to the Rose family, a group of self-absorbed individuals who learn the value of family in the humble town of Schitt's Creek.
The show's actors have cleared the set of their favorite souvenirs and the final episode of the series will air tonight. To celebrate the conclusion of one of the greatest modern sitcoms, here are the greatest Schitt's Creek moments.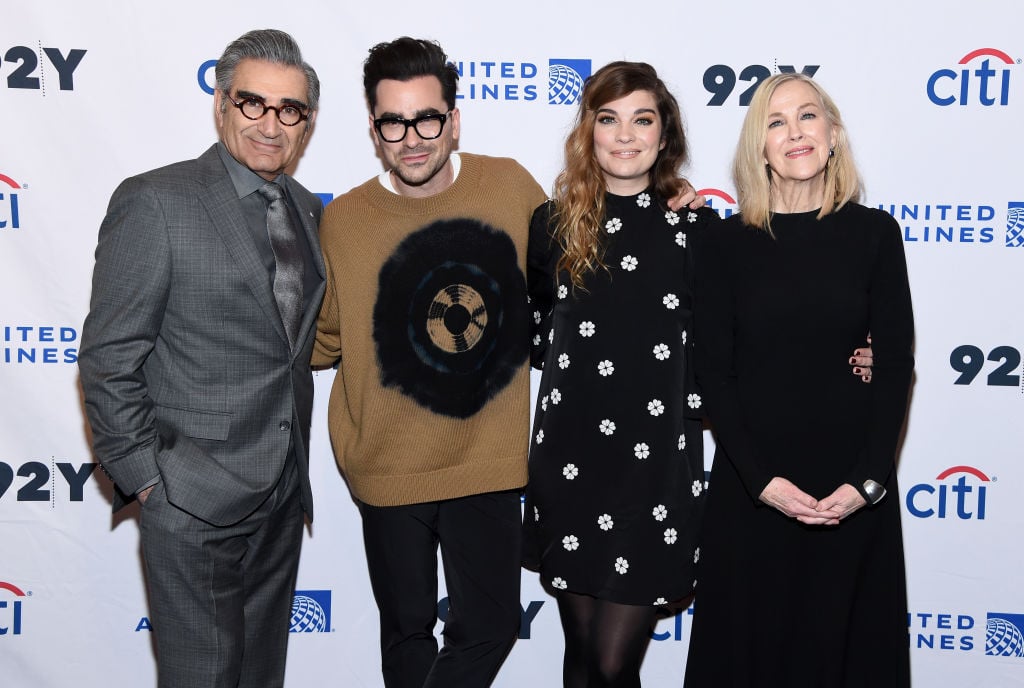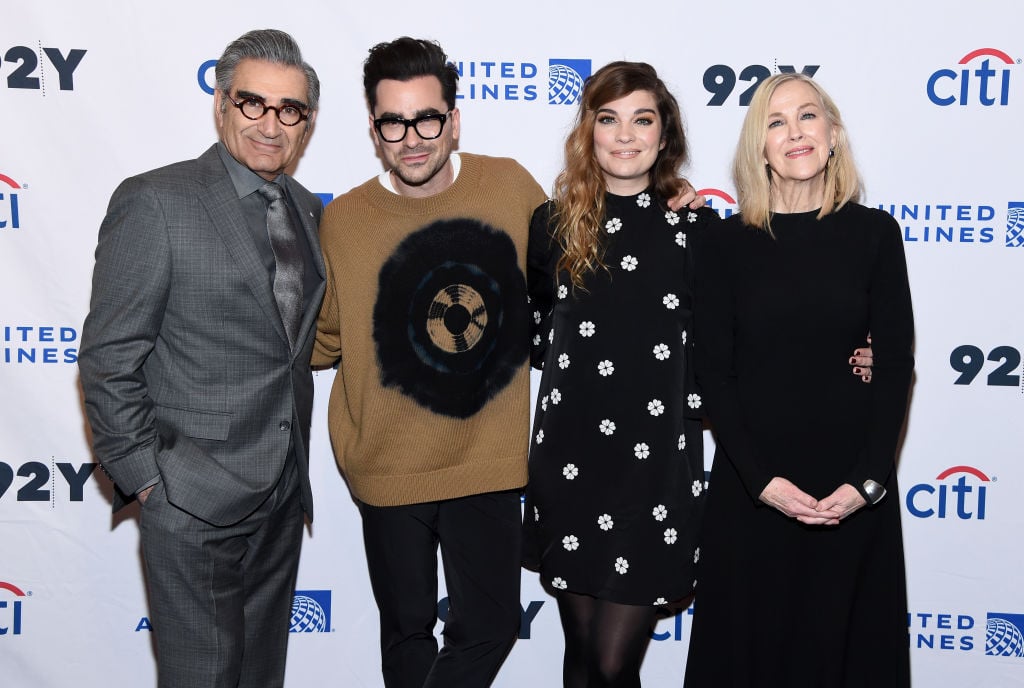 Johnny Rose's questionable sleepwear 
In season 1, Johnny Rose is woken up by something dripping from the motel room ceiling. Struggling to come to terms with their new reality, Moira and Johnny would use any excuse to leave Schitt's Creek — a leaky roof was enough. 
In an attempt to ready the kids to leave, Johnny entered the adjacent room wearing what David refers to as his "Ebenezer Scrooge" look. When David nor Alexis left bed to help their dad, Johnny ran off as David muttered, "my best to Bob Cratchet" in a delightfully hilarious moment.
'Fold in the cheese'
In the season 2 episode titled "Family Dinner," Moira bragged about making her mother's famous enchiladas when David and Alexis were younger. To prove that Moira never actually cooked for them, David agreed to prepare dinner using her famed recipe. All seemed to be going well until Moira instructs David to "fold in the cheese." 
What was meant to be a mother-son bonding experience turned into one of the most meme-able moments on television. "You fold in the cheese!" gained instantly popularity in pop culture after this episode aired.
The barn party 
At the end of season 2, Johnny and Moira crash a barn party David and Alexis are both at pursuing romantic interests. "I don't care what snarky remarks you kids are going to make under your breath, tonight, we are dancing as a family," Johnny says, taking his kids by the hand. 
"Do you know your father and I hold great affection for the two of you?" Moira questions as the four of them swayed together. "We love you both very much," she finally admitted in a scene that effortlessly demonstrated how much of an impact Schitt's Creek had on the Rose family in just two seasons. 
'A Little Bit Alexis' 
Another iconic moment in Schitt's Creek history was born when Alexis auditioned for the Schitt's Creek production of Cabaret! with her single "A Little Bit Alexis." 
Performing the title track from her "critically reviewed, limited reality series" of the same name didn't get her the lead in the play, but it certainly gave Schitt's Creek fans something to add to their favorite party playlists. 
'Simply the Best' 
Dan Levy loves Tina Turner, and ironically, so does his character, David. In one of the most heartwarming moments on television, Patrick started an open mic night at the Rose Apothecary with his rendition of Turner's song "Simply the Best," but not before publicly professing his love and dedicating the tune to David. 
As if that weren't enough, fans received another tug at their heartstrings when David danced to the Turner hit in the season 4 episode "Olive Branch." After sitting Patrick down in a chair, David demonstrated his love and appreciation by putting on a carefully choreographed performance.
David and Patrick's engagement 
At the start of Schitt's Creek, it's unclear if any of the characters will find their happy ending. It's safe to say David is going to get his with Patrick, who's proposal was nothing short of heartwarming. 
After literally being carried up a mountain, all David could think about was eating. Nerves bubbling, Patrick suggested they "just take in the view." After noticing David was getting increasingly frustrated, Patrick explained how to set the picnic up. 
In the bag, David came across a set of five rings to replace the ones in his iconic ensemble. He turned around to find Patrick on one knee. With David speechless, Patrick said: 
I used to come on this hike a lot when I first moved here and I was developing feelings for this guy I had just gotten into business with and I didn't know what to do about it because I didn't know if that guy had the same feelings or if I'd ever have the courage to let him know how I felt. Now, here he is. The love of my life, standing in front of me. This just felt like the perfect place to ask you to marry me. 

Noah Reid as Patrick, Schitt's Creek
Best. Moment. Ever. 
With the finale this evening, fans are eager to see what is sure to be a final heartwarming, tear-inducing moment with David and Patrick's wedding. 
Don't forget to watch Best Wishes, Warmest Regards: A Schitt's Creek Farewell after the finale airs.