'Schmigadoon!' Star Kristin Chenoweth Says 18 Page Song Was Way Harder Than 'Wicked'

Fans of Apple TV+'s musical comedy Schmigadoon! have been waiting for the show to capitalize on Kristin Chenoweth. Chenoweth plays the disapproving villain, Mildred Layton. This is the star of Wicked, and episode 5, "Tribulation," finally gives her a challenge. Chenoweth said her song in the episode was 18 pages long and more difficult than anything in Wicked.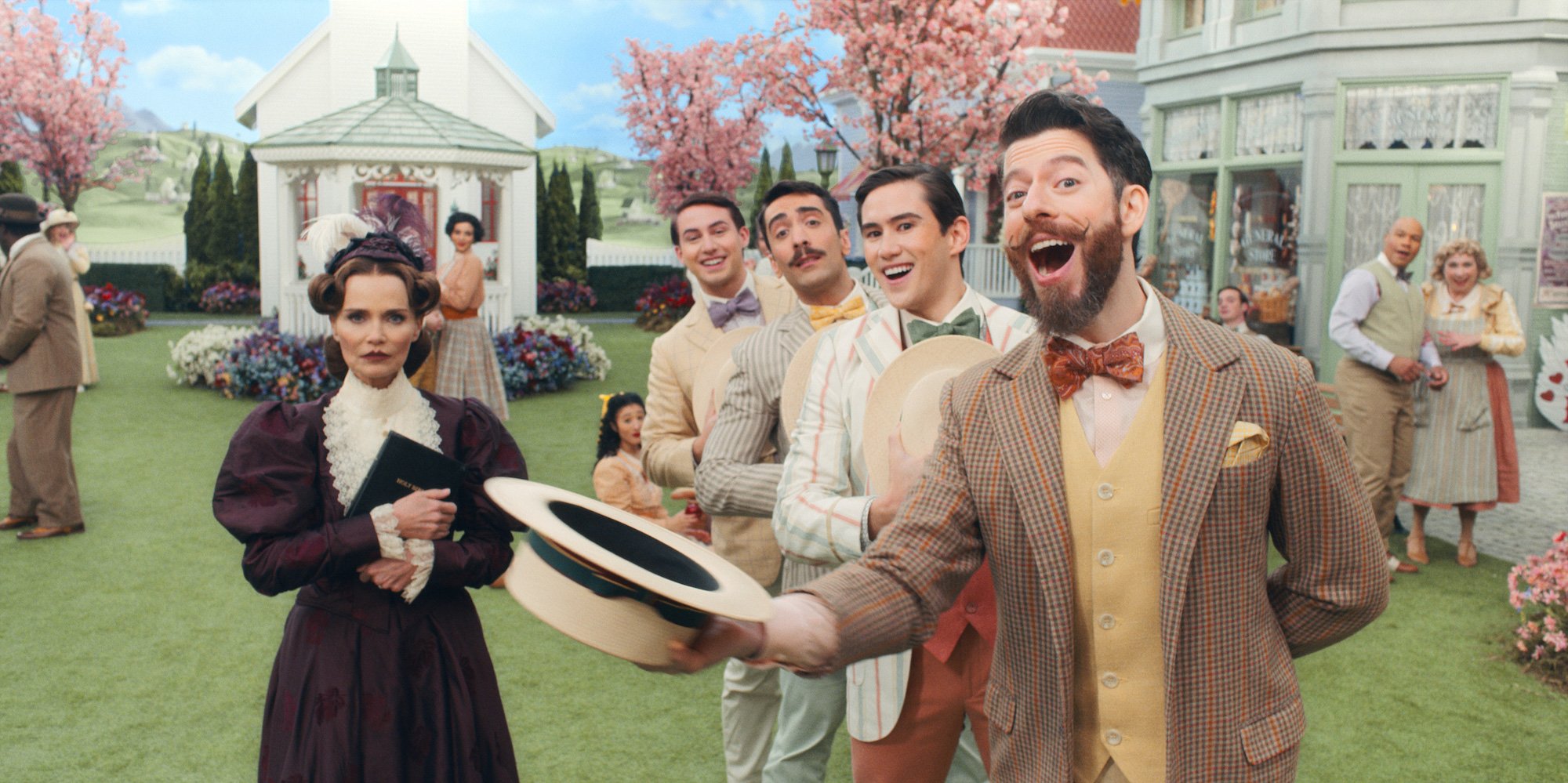 RELATED: Broadway's 'Wicked' Star Doesn't Want Ariana Grande to Play the Witch
Chenoweth spoke with Showbiz Cheat Sheet by Zoom on July 29. Here's why Schmigadoon!'s 18 page song topped everything the musical legend had done before. New episodes of Schmigadoon! stream Fridays on Apple TV+.
18 pages was only the first challenge of Kristen Chenoweth's 'Schmigadoon!' song
When Chenoweth read the script, she noticed her song was 18 pages long. Besides memorizing and performing that, director Barry Sonnenfeld dropped another bomb on her.
"After I got over the heart attack and challenge of it, Sonnenfeld tels me we're going to do it in one take," Chenoweth said. "And he knows me very well so he knows I'm going to take the bait. I'm going to take the bait because I want to be challenged and I was. I was. We did it a total of three times and the first take is what he used. That is a testament to him, to the ensemble that I got the privilege to work with. Every person was so on their mark and knew that if they messed up we couldn't use it."
What made 'Schmigadoon!' harder than 'Wicked'
Chenoweth had some doozy numbers in Wicked on stage. However, in those, she never had to worry about the camera capturing the whole thing.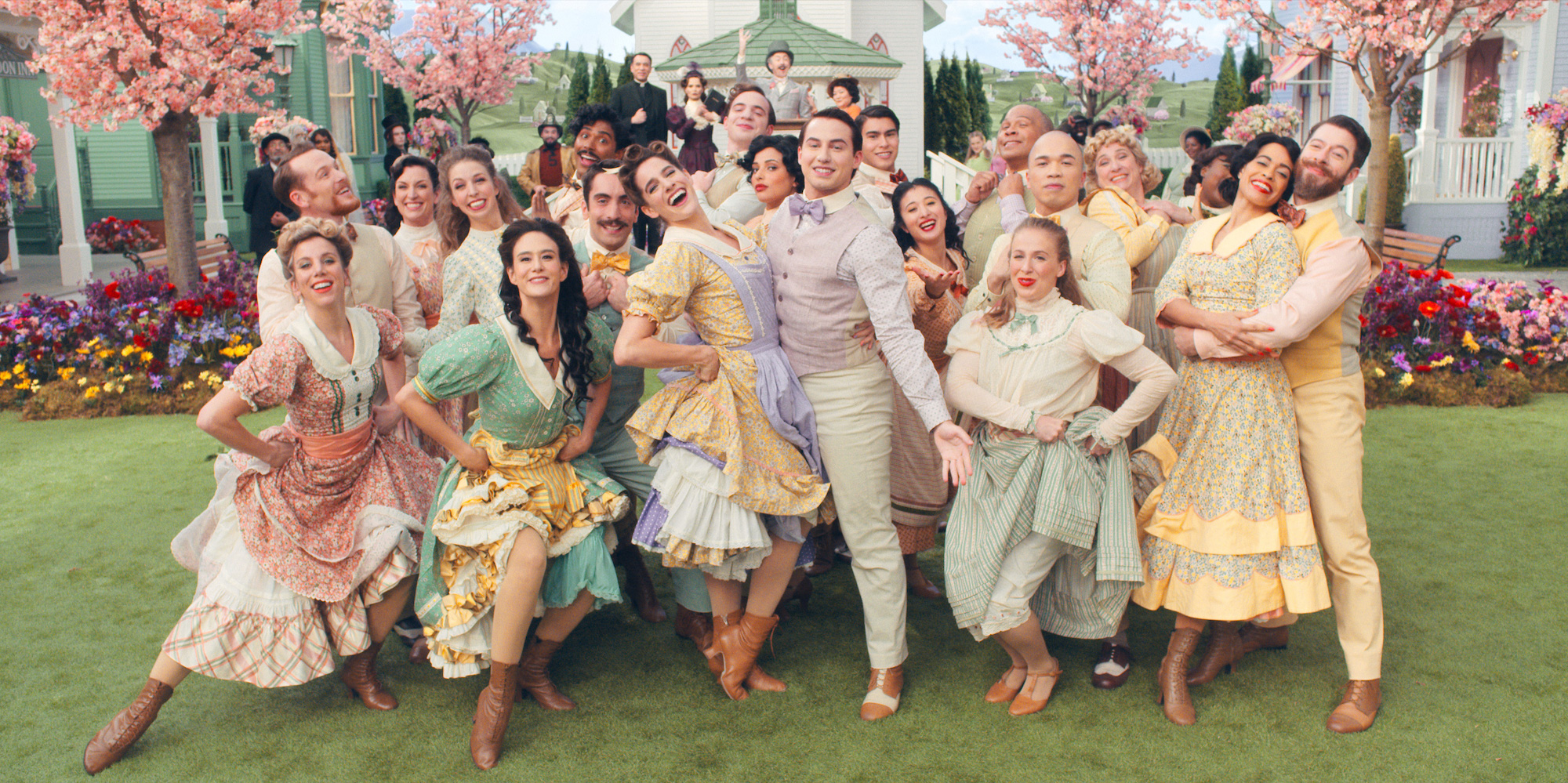 RELATED: Kristin Chenoweth's Net Worth: What Does She Make as a Singer?
"There's no cuts in that number and not only did I need to not make a mistake, but 42 other people, the ensemble needed to not make a mistake as did camera," Chenoweth said. "Let's just say we did it on Thanksgiving and when it was done I think I got down on my knees and thanked God for it. So often times we're challenged at the right moments in our lives. Forget show business, just in life. This was the perfect time for me, on a personal note in my career, to have this kind of challenge. I never would've thought I could've done it to be honest with you. I just didn't think I could do it."
Kristen Chenoweth psyched herself up
Schmigadoon! filmed under COVID-19 safety protocols. Chenoweth said she used her time in quarantine to psyche herself up to the "Tribulations" song.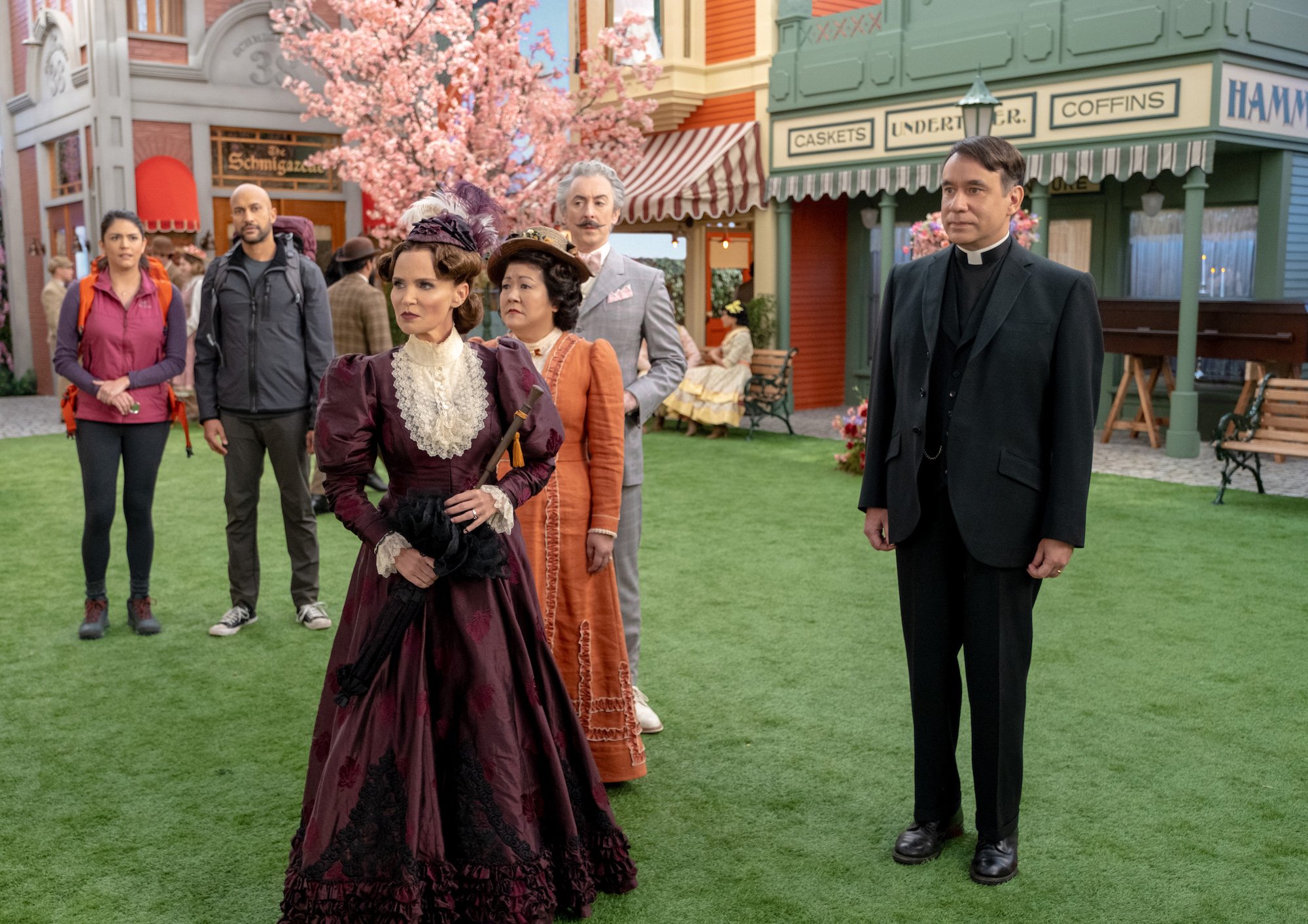 RELATED: 'The Good Wife': Kristin Chenoweth Fractured Her Skull Filming Her Guest Role
"So I just went, 'Kristin,' I had a full on conversation with myself during quarantine, 14 days with me by myself alone with my own thoughts," Chenoweth said. "I'm on the elliptical because I said I've got to have that so I can stay in shape and practice 'Tribulation' while I'm on it. Between that and 90 Day Fiance, I got through it but I'm just going to say it was the biggest challenge in my career probably thus far. And the most fun."
Schmigadoon! also topped another career challenge for Chenoweth. As an actor, Chenoweth was on The West Wing from 2004 – 2006 performing long dialogue in a single take.
"It harkened back, if I may, to doing walk and talks with The West Wing," Chenoweth said. "With mouthload and buttloads of dialogue about politics of which I'd rather talk about anything else."