'School Daze': Why Director Spike Lee Says 'Bill Cosby Jacked Us'
From the musical numbers to the monologues, Spike Lee's School Daze plays as the writer/director's love letter to Historically Black Colleges and Universities. The School Daze cast was made up of a who's who of young Black Hollywood. Now it's available to stream, and not only has Twitter exploded with fan comments, but Lee also has a lot to say about the School Daze stars, legacy, and some suspiciously similar creative calls by the fallen star, Bill Cosby.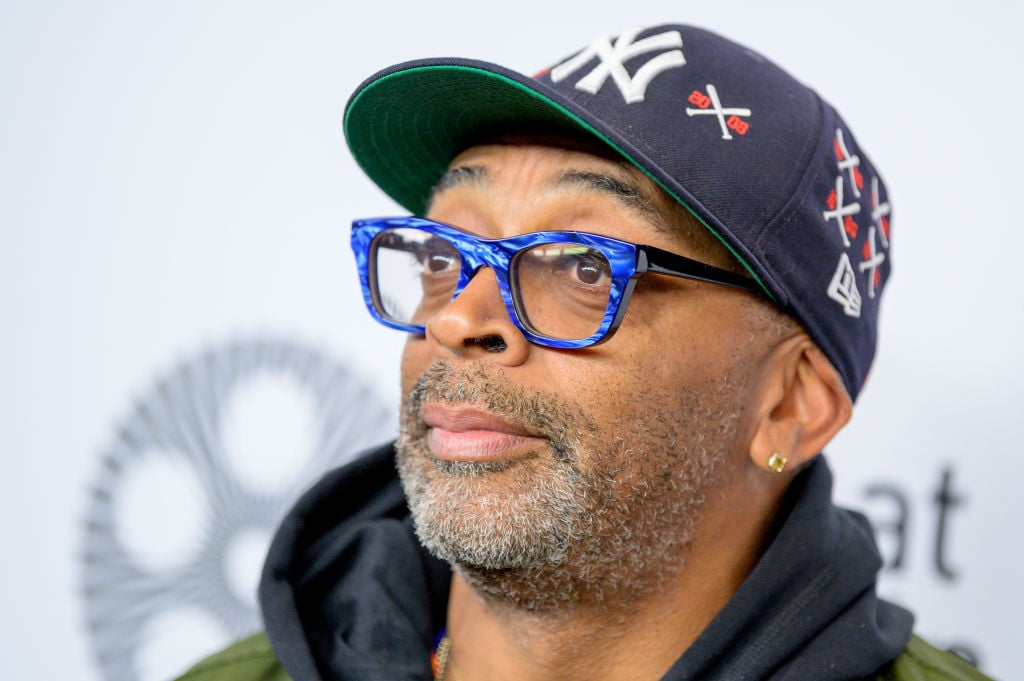 What is 'School Daze'?
Coming off the success of She's Gotta Have It in 1986, Lee premiered his next feature, School Daze, in theaters in 1988. The film resonated deeply with audiences, spoke to a generation, and inspired many to pursue higher education.
School Daze is a snapshot of HBCU life and dives into themes of acceptance, rejection, loyalty, betrayal, unity, and division within the community. The backdrop of a Historically Black College provides an ideal setting to explore characters who are learning to navigate complex adult situations while still having the latitude to make mistakes and learn from them.
While School Daze delivers weighty food for thought, it is also an entertaining ride that injects music, humor, and fun into the narrative. College parties, fraternity hazing antics, and sorority grudge matches are at the center of the melodrama. And it is delicious.
What is Spike Lee saying about 'School Daze'?
To the delight of fans, Lee took to social media to talk about School Daze during a Twitter watch party on April 3. He shared some little-known facts and insights about the film.
"And for [the] record. School Daze was shot before A Different World. Robbi Reed cast both. Bill Cosby jacked us," tweeted Lee.
Lee attested that after he shot School Daze, Cosby hired the movie's casting director, Reed, to work on The Cosby Show spin-off sitcom, A Different World, which also took place on an HBCU campus. Media buffs will note the obvious crossover of talent between the two pieces of content.
School Daze actors who made the jump to A Different World include Jasmine Guy, Kadeem Hardison, and Darryl M. Bell in starring roles, with Art Evans, Dominic Hoffman, and Roger Guenveur Smith appearing in recurring roles on the sitcom.
Aside from sharing trivia, the director expressed pride in the legacy of the film. He wrote:
"The most important thing about School Daze is a lot of Black folks went to college and universities. And not just Black schools either. That is [the] legacy of School Daze. We got our education."
Lee also reminisced about the contagious energy around the film's memorable scenes and thumping soundtrack. He tweeted:
Several years ago we screened School Daze to a sold-out show at Atlanta's Fox Theater. When "Da Butt" scene came on, thousands of Black folks jumped out of their seats to DO DA BUTT. I have never seen anything like that. It Wuz BANaNaS.

Spike Lee, Twitter
What are fans saying about 'School Daze'?
Now that School Daze has found a new home on streaming platforms, young audiences are discovering one of Lee's most prolific gems, and older fans who were Schooled back in the 80s are hyped that the movie is so readily available. It is clear that the ideas Lee presented in School Daze then are still making an impact today.
"Stay Woke. School Daze is a classic," tweeted one fan.
Anther fan hinted in an amusing tweet that the film provides a divine respite, saying, "So awesome!! Thank you! School Daze saved me during the quarantine. School Daze and Jesus."
How can fans stream 'School Daze'?
Movie buffs can relive every iconic moment of School Daze on Netflix. According to Insider, it launched on the streaming platform in April along with a few other classics including, Cheech & Chong's Up in Smoke, Lethal Weapon, and Taxi Driver, among other titles.
"School Daze is my favorite Spike Lee movie and one of my favorite movies period! Soooo happy it's on Netflix," a fan tweeted.
Fans who do not have a Netflix subscription can head over to other streaming services where School Daze is available to rent or purchase. Amazon Prime Video, YouTube, and Google Play are all viable retail and rental options for School Daze.
Read more: Viola Davis Asks Fans to Describe 'HTGAWM' Episode and Twitter Delivers