Schoolboy Q Opens up About Mac Miller in an Emotional Interview
The passing of rapper Mac Miller in September 2018 devastated the hip hop community. Following the tragedy, Schoolboy Q, a close friend of Miller's, released an album, CrasH Talk, in April 2019. Q originally had plans to debut the album in November 2018. However, he pushed the date back because of Miller's unexpected passing. While promoting his new album, Q spoke about his friend in an emotional interview with The Breakfast Club co-host Charlamagne tha God.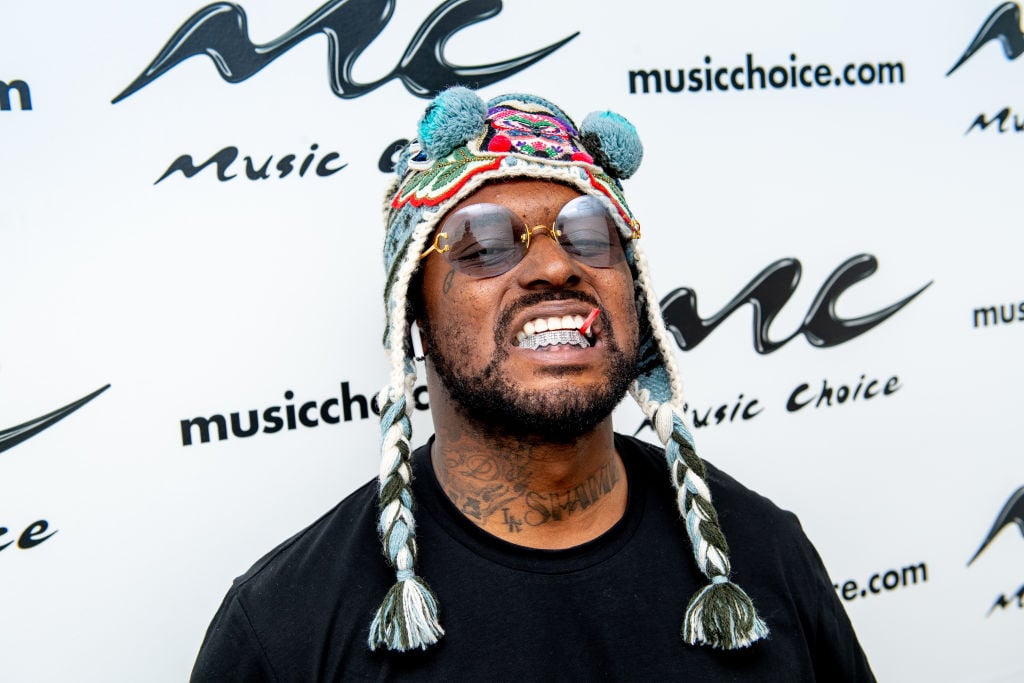 Schoolboy Q and Mac Miller's past
Mac Miller, real name Malcolm McCormick, moved to Los Angeles in the summer of 2012 and recorded a mixtape, Macadelic. He formed a tight group of rappers, which included Tyler the Creator, Earl Sweatshirt, Kendrick Lamar, Ab-Soul, and Schoolboy Q. They initially started hanging out as friends until they began collaborating on music together.
In February 2017, Schoolboy Q told Beats 1 radio host Zane Lowe his album is "90 to 95 percent done." However, a week after Miller's passing, he decided to delay the album. He explained that promoting the album would involve people asking him about Mac Miller. Q said he would not want to answer questions, and he still isn't ready as he broke down while speaking about writing music with Mac Miller no longer here.
Schoolboy Q breaks Down while talking about Mac Miller
Schoolboy Q has never spoken publicly about the passing of Mac Miller until this interview. He says losing Miller differs from gang violence claiming a friend's life because he viewed Miller as "pure." Q says Miller came to the studio and listened to CrasH Talk shortly before his death.
"I can never write a song…" Q's voice trails off as he turns his back to the camera and cries for a few seconds, before wiping his eyes. Schoolboy Q says he does not want to look like he is exploiting the situation. However, he has not finished grieving.
"To this day, I don't understand how I can't call him no more."

Schoolboy Q on Mac Miller

Schoolboy Q also speaks on Nipsey Hussle's passing
The sudden killing of Nipsey Hussle also stunned the rap community. Schoolboy Q and Nipsey Hussle claimed different sets, so they weren't able to make music together. However, Q says the murder still upset him and his friends.
"He got kids. All he was trying to do was help people."

Schoolboy Q on Nipsey Hussle
He says Nipsey was one of the "realest" guys he knows. He also remembers Nipsey being the first person to congratulate him on his previous album, Blankface. The fact that Nipsey Hussle said it to him in person instead of over text or social media made him memorable to Schoolboy Q.
Critics upset Schoolboy Q when they attacked him for not posting pictures of Nipsey Hussle on social media. Q lashed out on his Instagram story, explaining he "grieves in real life," not on social media. Schoolboy Q admits he came out of character and acted "weak" and "insecure" by defending himself.