Scooter Braun Calls Taylor Swift Narrative 'Very Confusing and Not Based on Anything Factual'
Scooter Braun and Taylor Swift's ongoing situation came to light once again in June 2021. The music manager addressed the feud in a profile. Braun maintains that he disagrees with Swift's side of the story, though noting a hint of "regret." Learn what he said about the "very confusing" ordeal.
Scooter Braun and Taylor Swift's feud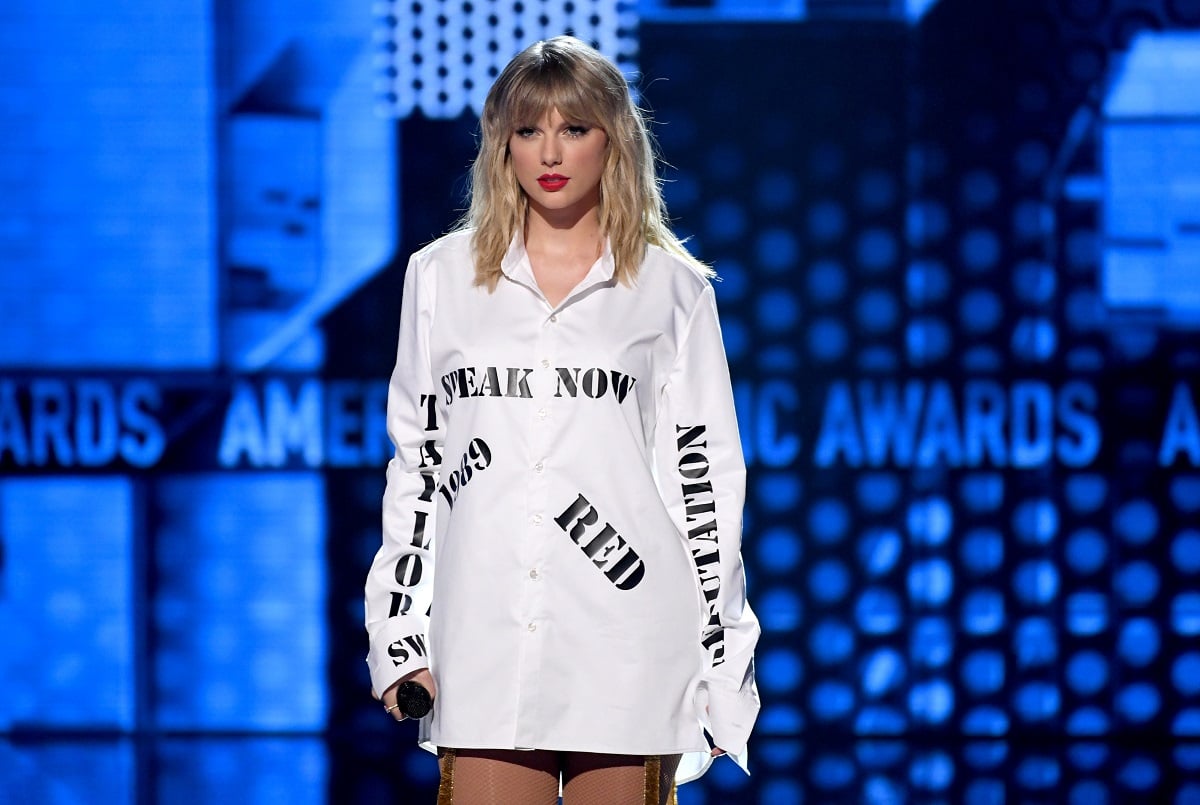 RELATED: Taylor Swift vs. Scooter Braun: Who Has a Higher Net Worth?
Braun and Swift's public situation dates back to June 2019. That's when Swift shared Braun's purchase of the master recordings from her first six albums. The artist revealed she could not buy back her masters from Braun and planned to re-record the music when she was able to do so.
Several others chimed in with commentary, including Braun's clients Justin Bieber and Demi Lovato. Though many stood up for him, others felt Swift had every right to be upset. Her masters were later sold again deal. Swift released her first re-recorded album, Fearless (Taylor's Version), in April 2021.
Braun said the situation 'makes [him] sad'
In June 2021, Braun got frank about the situation for the first time. "I regret and it makes me sad that Taylor had that reaction to the deal," he told Variety in a profile. He added, "All of what happened has been very confusing and not based on anything factual."
The music manager maintains he offered her a chance to buy back her masters. "I asked for her to sit down with me several times, but she refused," Braun said. "I offered to sell her the catalog back and went under NDA, but her team refused. It all seems very unfortunate." He felt the problem was a lack of "open communication."
He thinks he was 'misunderstood'
Braun then explained how he was hurt by Swift's initial Tumblr post referring to his "incessant, manipulative bullying." "The thing that struck me the worst is the word 'bully,'" he said. "I'm firmly against anyone ever being bullied. I always try to lead with appreciation and understanding."
But Braun continued to chalk it up to a misunderstanding. "I think when you're successful, you are misunderstood," he said. "There's always going to be misconceptions because people want to see things the way they want to see them. But it would be really nice if we all give each other a little bit of grace."
What Swift has said about Braun in the past
RELATED: Why Taylor Swift Fans Thought She Bought Her Masters Back From Scooter Braun
After Swift's initial post, she's come back to the situation a handful of times. She expressed concern over being allowed to perform her old hits at the 2019 American Music Awards and use them in the documentary about her, Miss Americana. And she chimed in when Braun sold her masters to Shamrock Holdings in 2020.
In a Twitter post, Swift wrote of the second sale, "Scooter's team wanted me to sign an ironclad NDA stating I would never say another word about Scooter Braun unless it was positive." She added that he "will continue to profit off my old musical catalog" under this deal, and "Scooter's participation is a non-starter for me."