Scott Disick and Amelia Gray Hamlin Break Up Following Leaked DMs About Kourtney Kardashian
Scott Disick, 38, and girlfriend Amelia Gray Hamlin, 20, have broken up after nearly a year of dating.
The split came right after Younes Bendjima revealed private messages between himself and Disick about their mutual ex, Kourtney Kardashian.
Hamlin has left some cryptic messages of her own following the split, giving fans hints about the cause of the breakup. Here's everything we know about the split so far.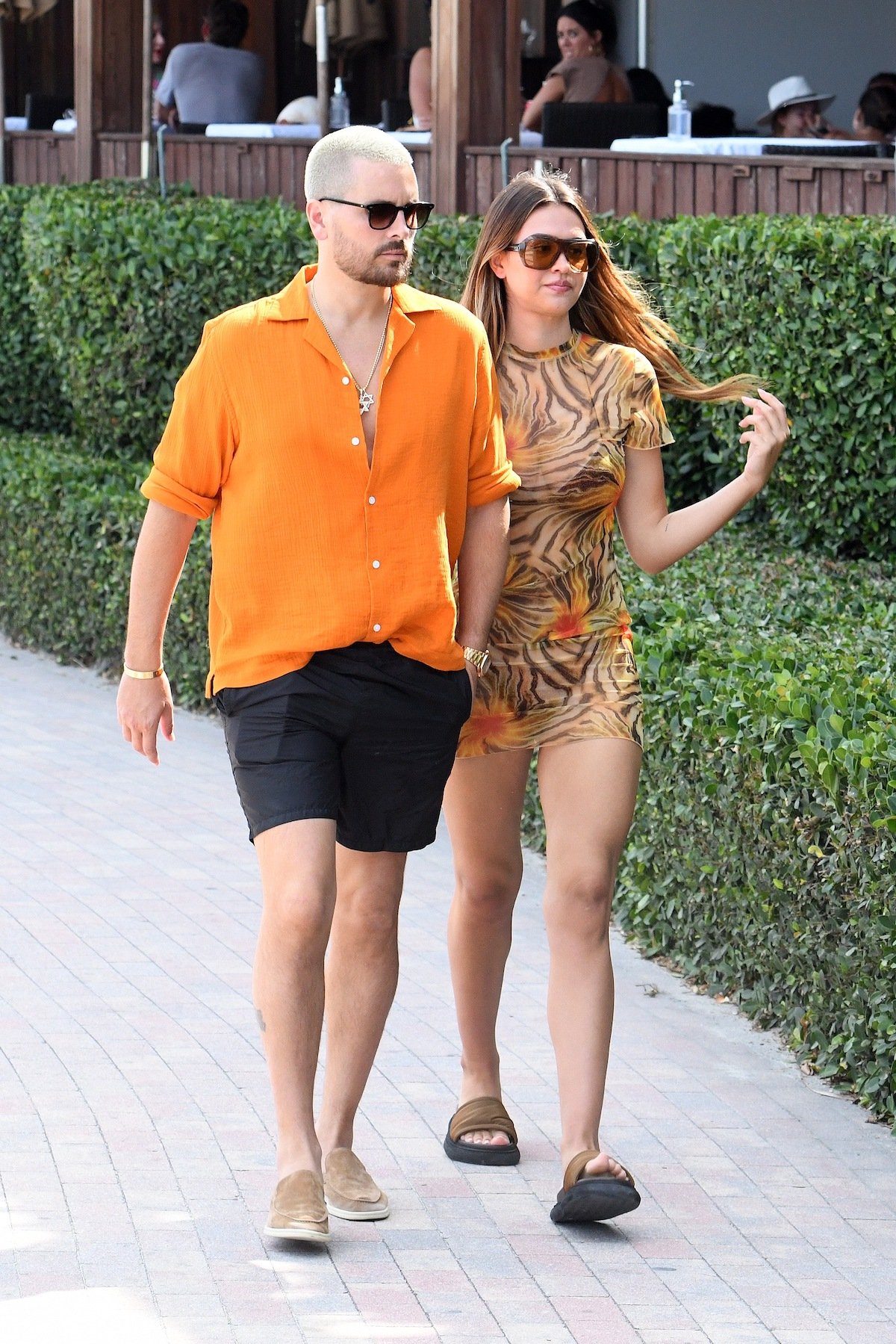 RELATED: Scott Disick Clapped Back at Fans for Saying His Girlfriends Are Too Young
Amelia Gray Hamlin and Scott Disick dated for 11 months
Rumors of a relationship between the Keeping Up With the Kardashians star and the then-teenage model started swirling when the two were spotted attending a Halloween party together in October 2020.
Since then, the couple has frequently been photographed together. They have also posted plenty of pictures on social media to confirm their relationship. 
Disick previously dated Sofia Richie, who was also 19 years old at the start of their relationship, and Kourtney Kardashian, with whom he shares three children.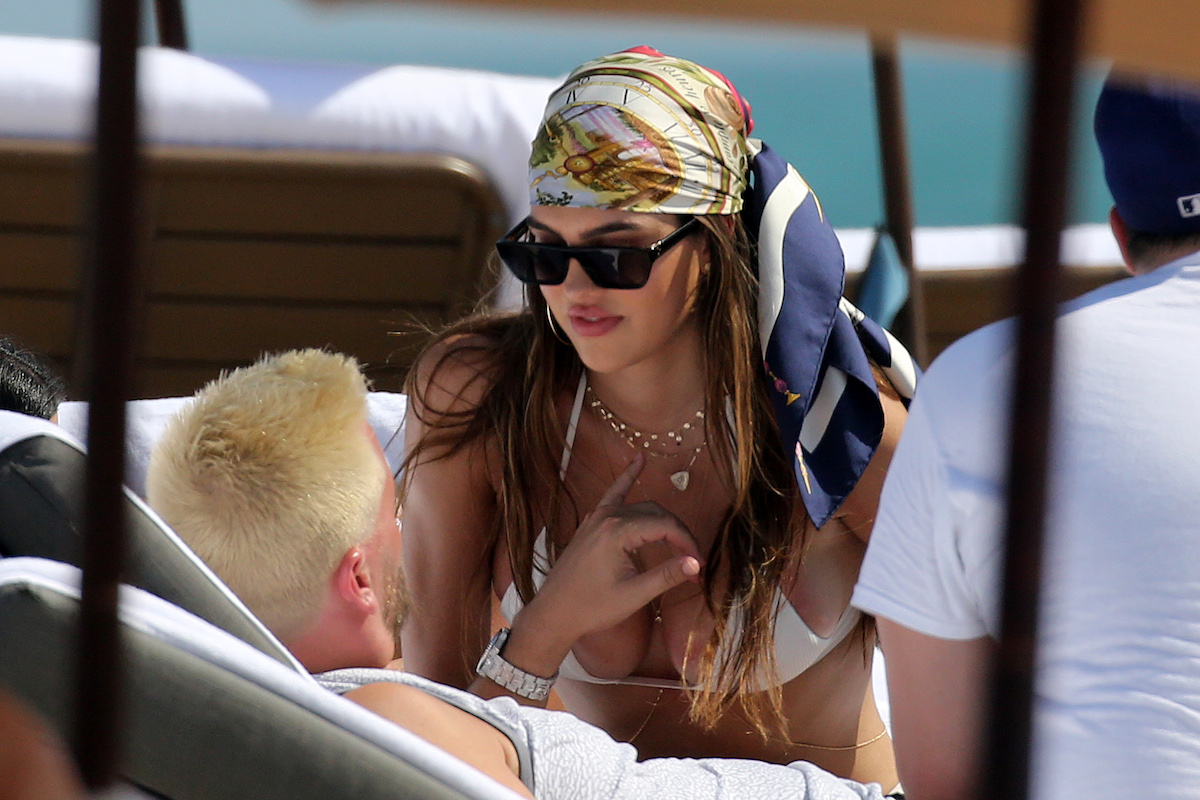 Scott Disick has been DMing about ex Kourtney Kardashian
Last week, Disick sent messages to Younes Bendjima, another ex of Kourtney Kardashian. It appears that he wanted to commiserate over the PDA Kardashian has been displaying with her new partner, Travis Barker.
"Yo is this chick ok!???? Broooo like what is this. In the middle of Italy," Disick wrote. He included one of the pictures of Kardashian and Barker snuggling together.
Bendjima replied, "Doesn't matter to me as long as shes happy PS: i ain't your bro." Bendjima then screenshotted the conversation and posted it on his Instagram Stories for everyone to see.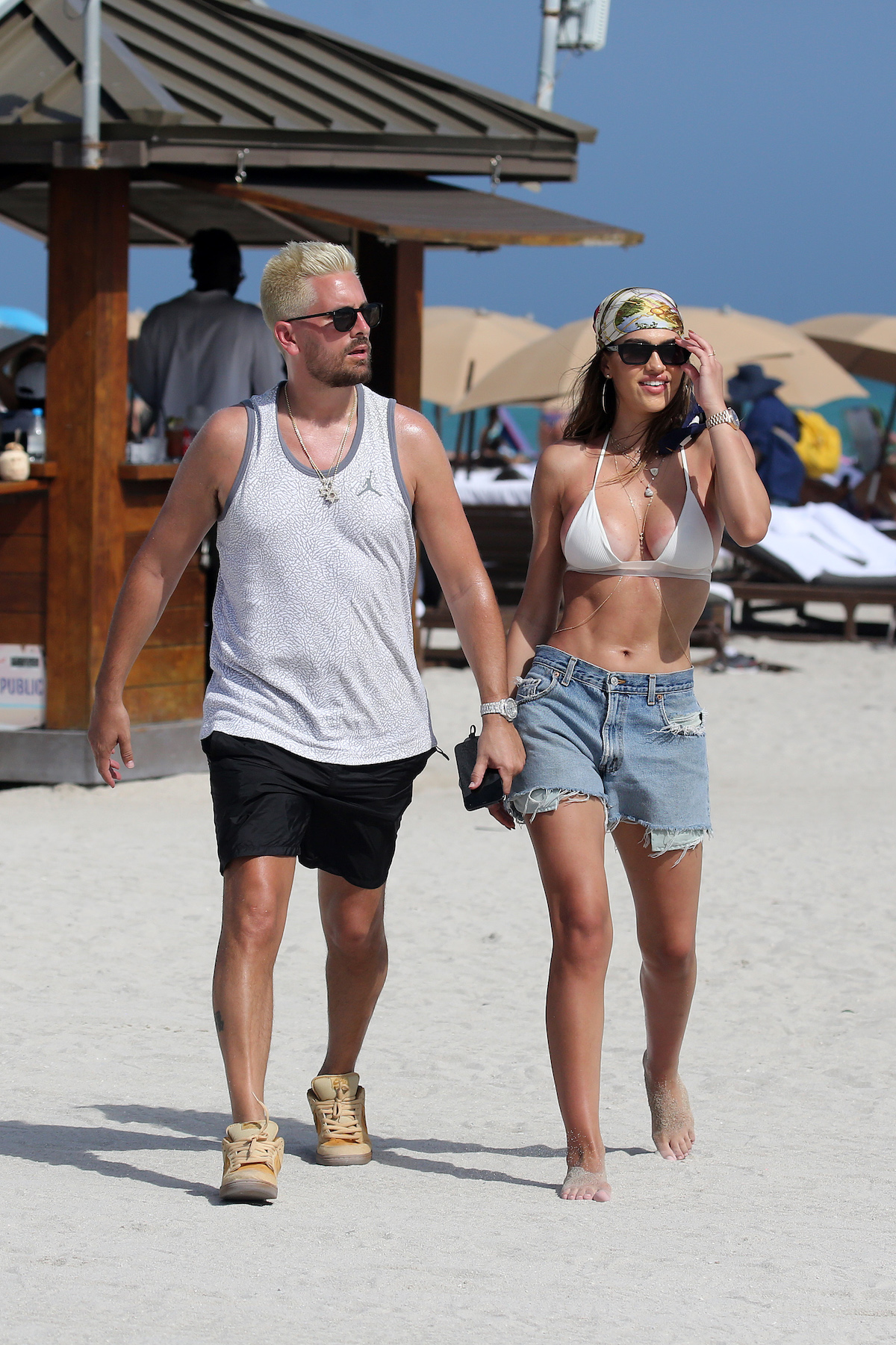 RELATED: Some Fans Don't Think Younes Bendjima Handled the Situation With Scott Disick's DM Correctly
Amelia Gray Hamlin left clues for fans on social media 
Immediately after Bendjima shared the DMs, Hamlin urged her social media followers to be kind. Fans wondered how Disick's girlfriend would react to his apparent jealousy over his ex, and Hamlin's response was surprisingly mature for her age. 
According to Page Six, she shared an image on social media of someone holding a sign that said, "Let's be nicer to each other. We're all trying our best."
Although it's unclear which partner ended the relationship, it seems as if Hamlin has had a change of heart since that post.
On Sunday, Hamlin shared a very pointed photo to her Instagram Stories. The picture showed one of her friends wearing a white tank top with the words "Don't you have a girlfriend?" emblazoned across it in pink lettering. It's hard not to imagine that this was a reminder to Disick to consider his current girlfriend instead of worrying about his ex. 
Hamlin followed the tank top photo with a telling quote. She reposted the words, "Never settle for less. Not with your job, your friends, and especially not with your heart. Continue to seek what you are looking for and do not shrink yourself for the sake of other people. You deserve the best." The words appear in white text against a black background with a small white butterfly symbol at the bottom. 
From the evidence on her social media, it seems like Hamlin didn't care for Disick's recent behavior online, which could have contributed to their breakup.