Scott Disick and Kourtney Kardashian's Relationship Status Revealed After Reconciliation Rumors
Now that Scott Disick and Sofia Richie are done, there's a big question mark surrounding Disick's future with his on-off girlfriend Kourtney Kardashian.
The pair broke up in 2015 after nine years and three children together. But they have remained close friends. While neither of them has said anything about getting back together, some of their recent activities have convinced fans that the pair might reconcile.
Amid the speculation, a source spoke to People and revealed where the former couple actually stands. Here's what to know.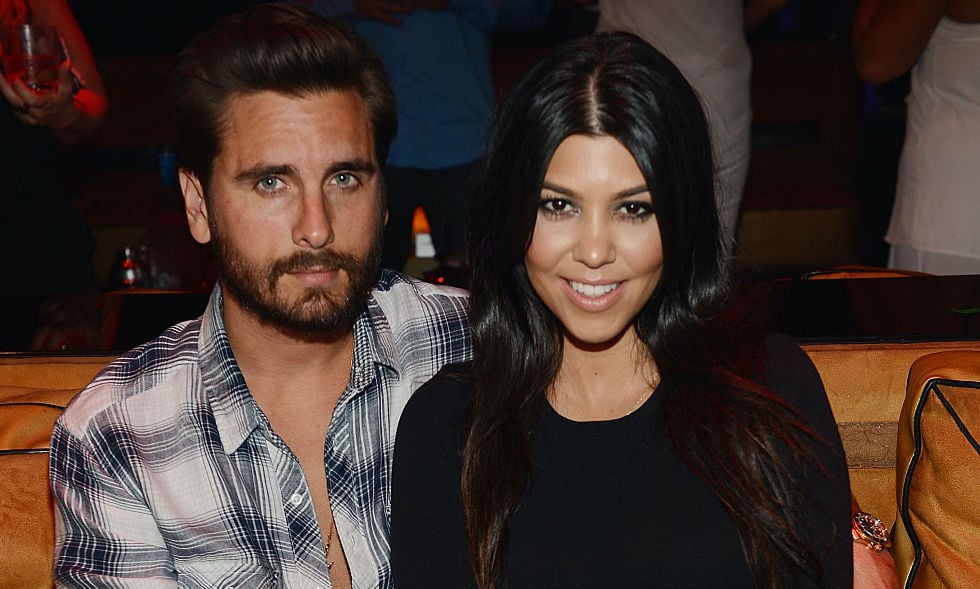 First, a brief timeline of Kourtney Kardashian and Scott Disick's relationship
The reality stars began dating in 2006 after being introduced by Girls Gone Wild creator Joe Francis. They welcomed their first child, Mason, in 2009 and went on to have two more children, Penelope and Reign, in 2013 and 2015, respectively.
They dated off-and-on throughout those years before breaking up for good in 2015 when Disick got caught up in a cheating scandal. After their split, Kardashian dated Younes Bendjima from 2016 to 2018 while Disick sparked a romance with Richie that lasted for two years between 2017 and 2020.
Kourtney Kardashian and Scott Disick's latest actions have fans wondering if there's still something between them
Fans started questioning their relationship in April when Disick was seen liking old pictures of him kissing Kardashian. His split from Richie in May only fueled their suspicions, even though sources told E! News that Richie left him so he could focus on issues that led to him spending time in rehab in April.
Neither of them addressed the speculation, but they continued to ramp up the rumors with their actions. They vacationed in Utah together in May and took a family trip to Wyoming in June. Kardashian also posted an Instagram photo from Wyoming showing her in a shirt that fans say belongs to Disick and shared a sweet note to him on Father's Day. A day after the June 21 holiday, Disick left a flirty comment on Kardashian's Instagram page.
Kourtney Kardashian and Scott Disick's relationship status revealed
Despite all of that, a source told People on June 23 that Kardashian and Disick are "not back together," explaining that they are just "incredibly close."
Sources also told E! News that Disick had simply been relying on Kardashian for support as he works on himself and that it helps to spend time with his family.
They said, "Kourtney knows how to handle Scott and he is always in a better headspace when he gets to spend time with his kids. She has really been there for him since his rehab exit, and has had a lot of sympathy towards him."
So maybe it's just as simple as that.
Read more: An Update on Kylie Jenner and Travis Scott's Relationship Status After They Were Seen on a Dinner Date