Scott Disick Appears to Accuse the Kardashians of Leaking His Rehab Photo in New 'KUWTK' Trailer
Did Scott Disick just accuse the family of leaking his rehab photo? Watch this clip and decide for yourself.
With mere weeks left until the return of Keeping Up With the Kardashians, E! has started to release trailers showing what fans can expect to see in the remainder of season 18.
Among the many topics appears to be Scott Disick's rehab stint in April that ended after only a few days due to a photo leak. In a newly-released clip, Disick was shown having an intense conversation with the Kardashians over the leak on a video conference call.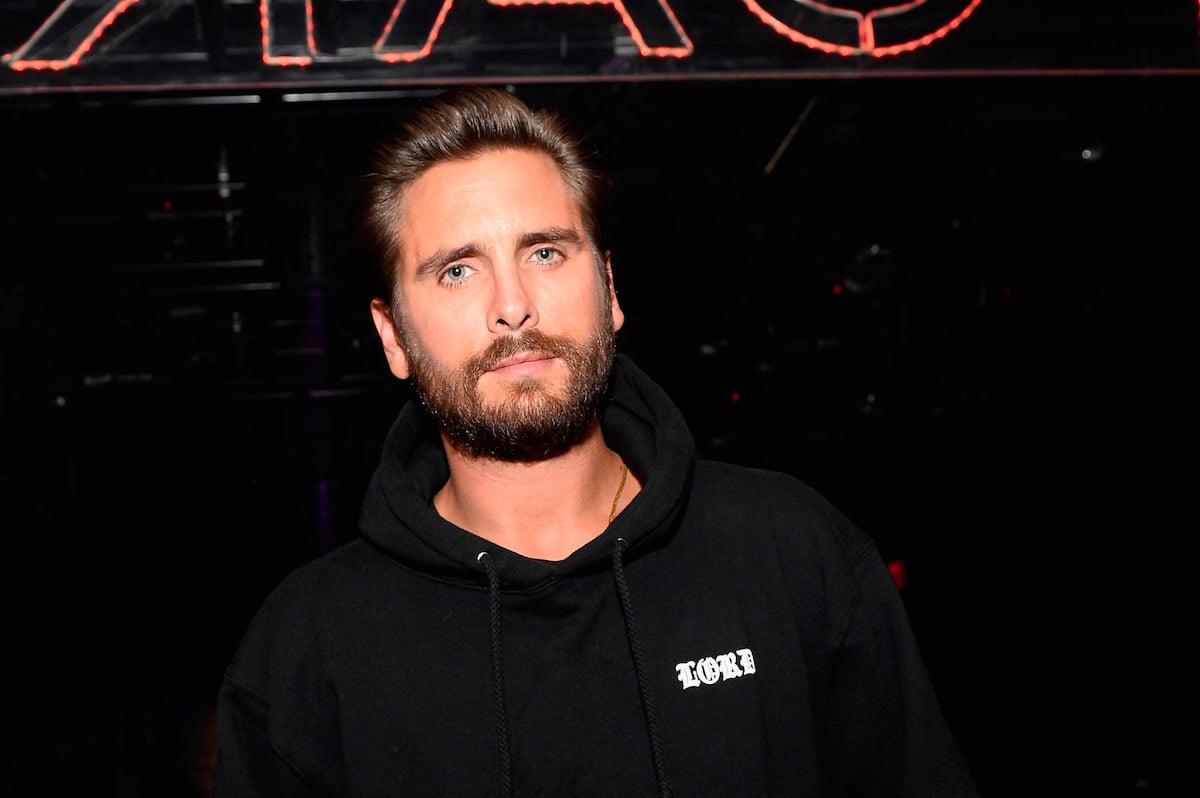 Revisiting Scott Disick's rehab stint
Disick quietly checked into a Colorado rehab facility in late April to deal with emotional issues that lingered from the deaths of his parents, according to his lawyer Marty Singer.
Us Weekly reported that he had sought help at the urging of his ex-girlfriend and mother of his three children, Kourtney Kardashian, who had noticed him "struggling." However, Disick quit rehab after about a week when a photo of him inside the facility leaked on the Internet.
After the leak, representatives for Disick told TMZ they believed a staffer had released the photo and that the reality star planned to sue. Disick himself did not publicly comment on the matter, but sources said that he was still committed to getting help and would be looking into other means for recovery.
Scott Disick talks to the Kardashians about the photo leak in a new 'KUWTK' trailer
In a trailer released on Monday, Aug. 17, Disick broke his silence on his rehab stint and the photo that subsequently leaked online. "There couldn't have been a bigger betrayal," he said. "She leaked me being there to the press."
He then joined a video conference with Kris Jenner, Kim Kardashian West, and Khloé and Rob Kardashian, and said, "I don't trust anybody here." As he spoke, the others had expressionless looks on their faces and remained silent.
The moment will air some time after KUWTK returns with the second half of season 18 in September. The show took a mid-season break earlier in the year due to the coronavirus pandemic after only airing six episodes. Much of the remaining season was filmed in quarantine, but it is suspected that there will be family moments too.
Scott Disick's life after rehab
Since leaving rehab, Disick has been spending more time with his family and seemingly relying on them with support. He has gone on several vacations with them over the past few months, including a trip to Utah in May.
"He has been around the kids a lot," a source told People of Disick and Kourtney's three children: Mason, 10, Penelope, 8, and Reign, 5. "He is only spending time with people who can support him and help him be the best possible."
Disick most recently went on a trip to Turks and Caicos for Kylie Jenner's 23rd birthday on Aug. 10. He appeared to post photos from the getaway on his Instagram, showing him in all smiles.