Scott Disick Clapped Back at Fans for Saying His Girlfriends Are Too Young
Scott Disick had dated Kourtney Kardashian for nearly a decade when the pair split in 2015. Since then, the Flip-It Like Disick star has had very public relationships, namely with very young women. The 38-year-old was in a three-year relationship with 21-year-old Sofia Richie, which began when she was just 18. Now, the age difference between himself and his current girlfriend is raising eyebrows.
Fans are feeling icky about Disick's dating choices, but now he's clapping back over arguments that his girlfriends are "too young."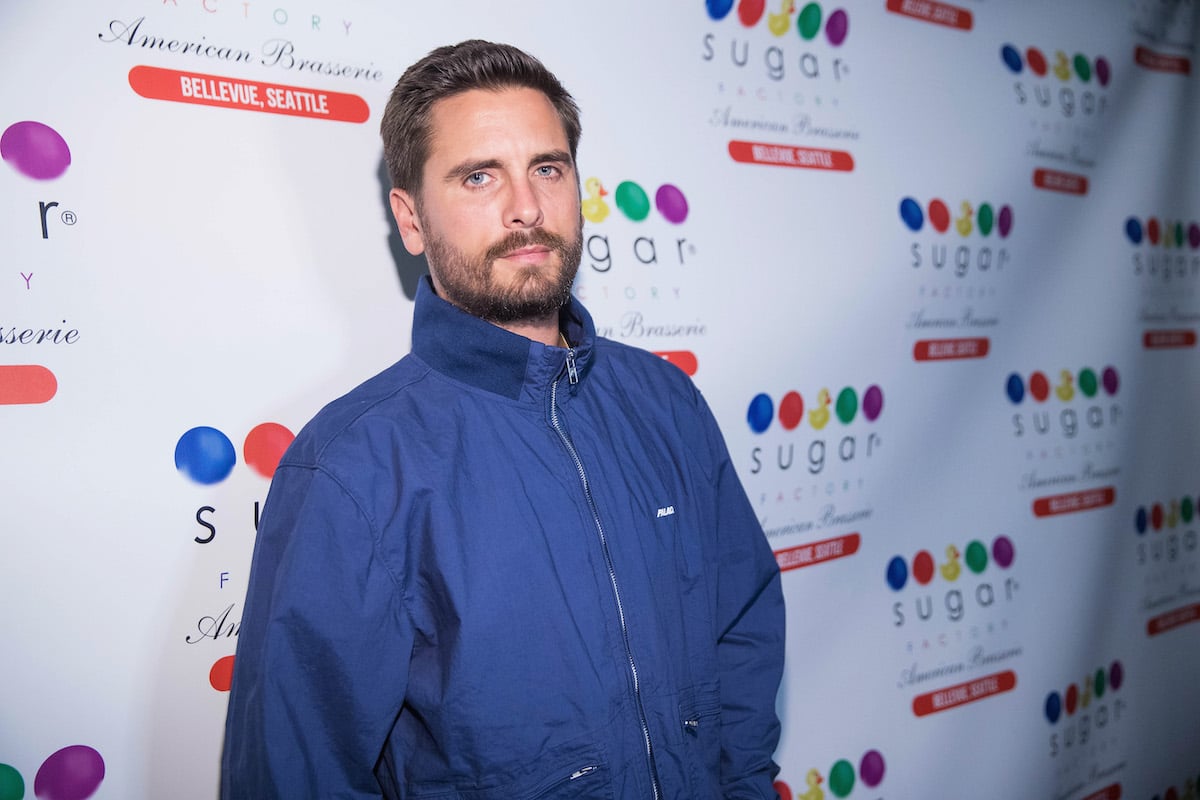 RELATED: 'Keeping Up With the Kardashians' Star Scott Disick Makes His Romance With New Girlfriend Amelia Hamlin Instagram Official
Who is Scott Disick dating now?
After his relationship with Richie came to an end, Disick has begun dating 20-year-old model, Amelia Hamlin. Hamlin is the daughter of actors Lisa Rinna and Harry Hamlin. The 38-year-old father of three was first linked to Hamlin in the fall of 2020 when she was just 19. Hamlin has previously been linked to Saturday Night Live comedian, Pete Davidson.
When whispers about the pair first began brewing, Disick insisted that he didn't know Hamlin well, but that they ran in the same circles. However, on Thanksgiving 2020, Hamlin shared a selfie with Disick on her Instagram stories captioning it, "THANKFUL 4 THESE PPL."
Since then, the pair have been out and about with Disick gifting the model a $57,500 signed Helmut Newton print and a diamond-embellished cross necklace for her 20th birthday earlier this month.
RELATED: How Lamar Odom Feels About Scott Disick and Amelia Hamlin's Relationship
Scott Disick says he doesn't try and date young women
Since dating Richie and now Hamlin, fans have been alarmed by Disick's dating choices. After all, it's more than a bit unsavory that a man in his late 30s is literally dating teenagers. During the Keeping Up with the Kardashians reunion, Andy Cohen asked Disick point blank about why he continues to find himself in relationships with "much younger" women.
"Everybody gets this wrong that I look for young girls," Disick said. "I don't go out looking for young girls, they happen to be attracted to me 'cause I look young."
Kris Jenner cosigned her pseudo son-in-law by saying,"You tell 'em, Scott."
RELATED: Scott Disick Called Out for Teen Romances Amid New Amelia Hamlin Fling: 'I'm Disgusted'
How does Kourtney Kardashian feel about Scott Disick dating younger women?
It's no secret that Kardashian was more than a bit put off when in 2018, Disick began seriously dating her younger sister Kylie Jenner's good friend, Sofia Richie. However, the Poosh founder and the model were cordial, and there appeared to be no serious drama between the two throughout the course of Disick and Richie's relationship.
The influencer even appeared on an episode of Keeping Up with the Kardashians and went vacationing with Kardashian, Disick, and their three children. Now that Disick is dating Hamlin, Kardashian continues to be supportive. She told Cohen she wants the father of her children to be with "whoever would make him happy."
The Poosh founder is also in a serious relationship with Blind-182 rocker, Travis Barker. Though Disick said he was initially jealous of the relationship, he's trying to move past it. "I think if you really love somebody, right, you want them to be happy no matter what," he said. "So, I do give her a blessing to be happy."