Scott Disick Didn't Go to Rehab After Nearly Overdosing on 'Kourtney & Khloé Take the Hamptons,' According to Source
Scott Disick may be an incredibly rich and famous reality star, but he too has experienced the same highs and lows in life as many of us.
Recently, the Keeping Up with the Kardashians star entered rehab after those close to him noticed a change in his behavior and were concerned for his well-being.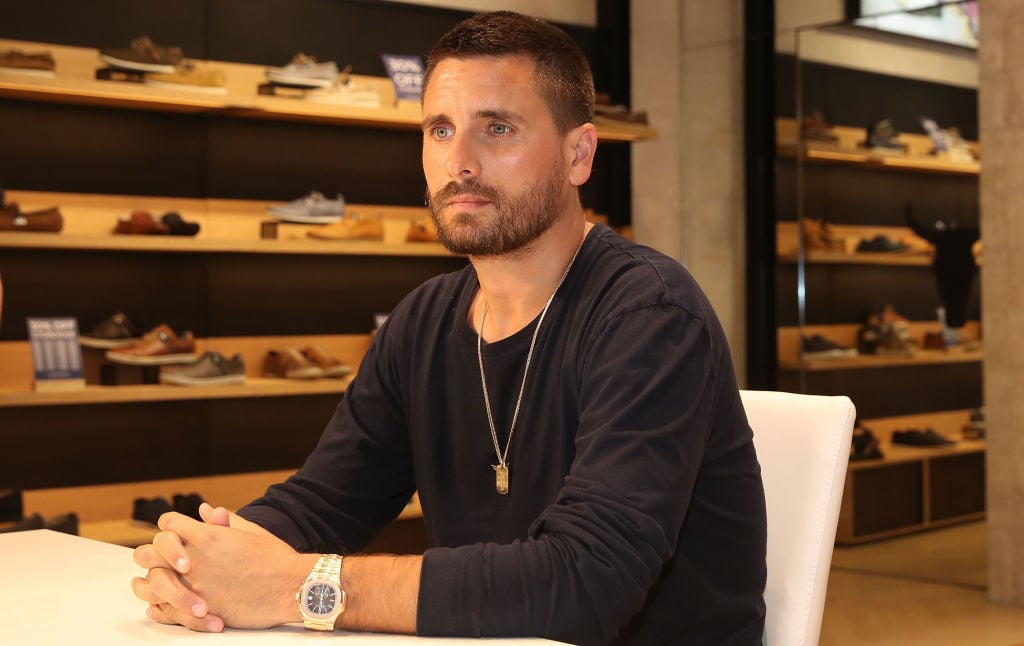 Though he quickly checked himself in and out of the facility due to privacy concerns, this actually isn't the first time Disick's backed out of seeking help from professionals.
Disick was urged to seek professional help for his substance abuse issues
During the early days of KUWTK, it was no secret that Disick was the ultimate partier who was always down to have a good time.
Though his excessive clubbing and drinking caused major issues in his relationship with Kourtney Kardashian, the reality star continued with his party boy ways even after he nearly overdosed on an episode of Kourtney & Khloé Take the Hamptons.
Back in 2014, fans watched in horror as Disick swallowed a bottle of pills on his 31st birthday after a night of heavy drinking and was rushed to the hospital.
After his overdose, Kardashian revealed to Kendall Jenner on KKTH that "Scott might be going to rehab," but didn't sound too confident when asked if Disick actually wanted to check himself into a facility.
Despite feeling anxious about going, Disick finally decides to face his demons and heads to a treatment facility while filming KKTH. But according to sources, the reality star's rehab stint never actually happened, as his substance abuse issues continued.
"He is a good father but he's not going to stop drinking," a source previously told HollywoodLife. "He didn't go to rehab, it was just a few sessions for the show."
He recently checked in and out of rehab
Though he forwent seeking treatment after his overdose, Disick did enter rehab in 2015, just three months after his split from Kardashian.
Despite no longer being together, the Poosh founder was still concerned for her ex's health and gave him an ultimatum, demanding that he get professional help if he wanted to remain in their three kids' lives.
The reality star entered a rehab facility in Costa Rica for one week but told People later that year that he was not done with his treatment.
"It helped me dramatically to see some of the things that have troubled me in the past, but I'm not done," he said at the time. "I plan to go back, and I hope it helps me even more to get to a point where I'm fully cured of some of things that I struggle with."
After that, Disick maintained his sobriety and cleaned up his act even more when he started dating Sofia Richie in 2017.
Though he's been doing well these last few years, the reality star recently checked himself back into rehab after "spiraling in his thoughts" amid the coronavirus (COVID-19) pandemic.
Disick's lawyer, Marty Singer, confirmed that the reality star did not seek help for substance abuse problems, but rather emotional issues relating to the loss of his parents.
Following a few days inside the facility, the KUWTK star checked himself out after a photo of him in a Zoom group meeting was leaked to the press, causing privacy concerns.
"Shockingly as a result of the HIPAA violation of the facility and his violation of privacy, he has checked himself out and is immediately returning home," Singer said in a statement. "We are alarmed by this extreme invasion of privacy and plan to take immediate legal action."
Hopefully, this unfortunate event doesn't dissuade Disick for continuing seeking treatment for his emotional issues.