Scott Disick Didn't Go to Rehab Just for Sobriety — the Real Reason is Common Among Celebrities
Fans of the hit reality show, Keeping Up with the Kardashians, are probably well aware of the tumultuous romantic relationship that Kourtney Kardashian had with the father of her three children, Scott Disick. Shortly after their oldest son was born, the two started having a lot of trouble within their relationship, and one of the main …
Fans of the hit reality show, Keeping Up with the Kardashians, are probably well aware of the tumultuous romantic relationship that Kourtney Kardashian had with the father of her three children, Scott Disick. Shortly after their oldest son was born, the two started having a lot of trouble within their relationship, and one of the main reasons was because of Disick's wild behavior and excessive drinking.
Disick has since gotten help for his drinking problem and has seemed to turn over a new leaf while living the clean and sober life with his girlfriend, Sofia Richie. 
Because Disick seemed to be doing so well with his sobriety, many fans were shocked to hear that he had recently checked himself into rehab. However, it turns out that Disick was not in rehab for substance abuse. Instead, he went to treat a problem that is very common among celebrities.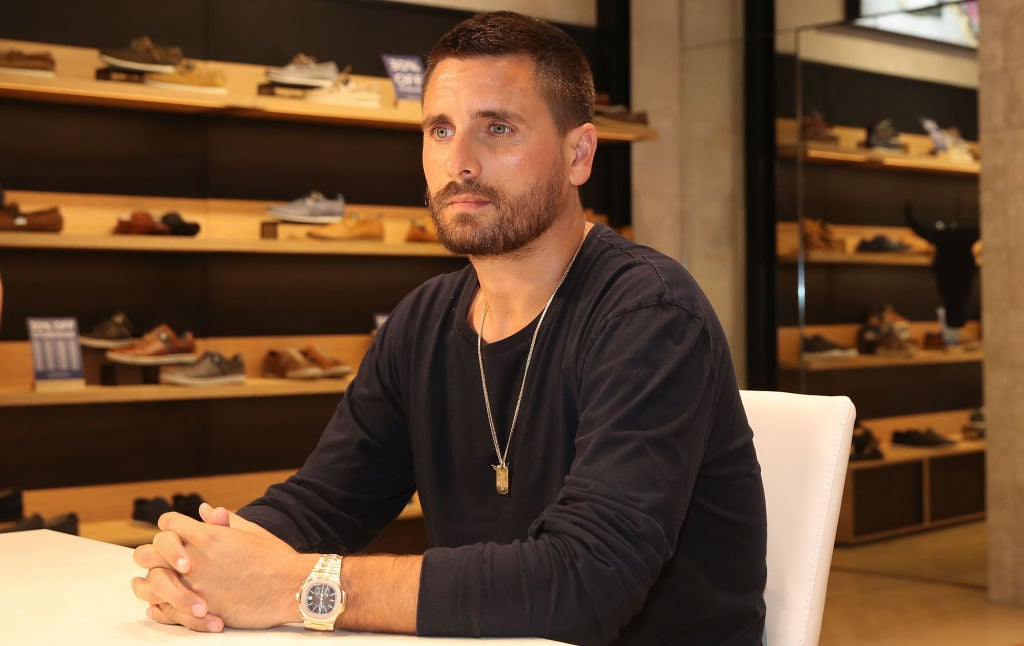 Scott Disick entered rehab because his family was worried about him
Back in 2013, Disick's mother passed away due to an illness that she had been battling with prior to her death. Only three months after his mother's funeral, Disick lost his father due to cancer. Because Disick is an only child, he did not have any siblings or many other family members that he could turn to for comfort when he lost his parents.
The loss of his parents has always been a sensitive subject for him to talk about with others, so instead, he bottled up his sadness and tried his best to act like it didn't bother him. But eventually, he couldn't hold his emotions in any longer, and he couldn't hide his sadness and depression anymore. So, with the help of his ex-girlfriend, he decided to check himself into rehab last month.
"It's true. Scott checked in [to rehab] last week," a source told E! "He had a lot of guidance from Kourtney and she demanded that he get help. Things have been bad the last couple of weeks and Kourtney won't allow him around the kids unless he gets treatment."
Rumors began to swirl about why Scott Disick was seeking treatment
No one really knew that Disick had checked into rehab until it was announced that he was checking out about a week later. According to Cosmopolitan, the Flip It Like Disick star had made an abrupt exit from the rehabilitation center after they violated his privacy by posting a picture of him on their website.
Disick's lawyer confirmed this by saying: "Shockingly as a result of the HIPAA violation of the facility and his violation of privacy, he has checked himself out and is immediately returning home. We are alarmed by this extreme invasion of privacy and plan to take immediate legal action."
When many fans heard about Disick's time in rehab, they immediately thought back to his past with alcohol and substance abuse and thought that he may have relapsed. However, his lawyer went on to say that he was not in rehab for any drug or alcohol use and instead was seeking treatment to get help with his depression. Because he had never really dealt with the pain of losing his parents, he had now decided that he should check himself into a rehab facility "to work on his past traumas."
Scott Disick's reason for rehab isn't uncommon among celebrities
There are a lot of advantages to being a celebrity. However, there are also a lot of disadvantages as well. Being in the spotlight on a constant basis can put a lot of pressure on celebrities. Many times, celebrities are forced to bottle up their emotions in order to maintain their image for the camera.
Throughout the years, there have been many celebrities who have faced extreme depression, which can lead to excessive drug and alcohol abuse if left untreated. Shortly after Heath Ledger's tragic death in 2008, it was reported that he suffered from depression. Demi Lovato has also stated on numerous occasions that she deals with depression and anxiety frequently.
According to Health, other celebrities like Ashley Judd and Olympic Gold medalist, Amanda Beard, have also suffered from depression and decided to seek help for their problem before it was too late.
While there is no word yet on what Disick plans to do now that he has checked out of rehab, we certainly wish nothing but the best for him and hope that he can find a healthy and productive way to overcome his depression.