Scott Disick Has No Interest in Getting Back Together With Sofia Richie, Sources Say
Celebs are just like regular people. Breakups are as hard for them as they are for the rest of us. Sometimes couples break up, then try it again, only to break up a second time. It can be hard to let go, and not all separations are clean and definite. Scott Disick and Sofia Richie are a prime example of this.
They split earlier this year, but the couldn't quite stay away from each other. Then they were seemingly back together, and now they've split for good. Apparently, Disick was clear this time about it being the end.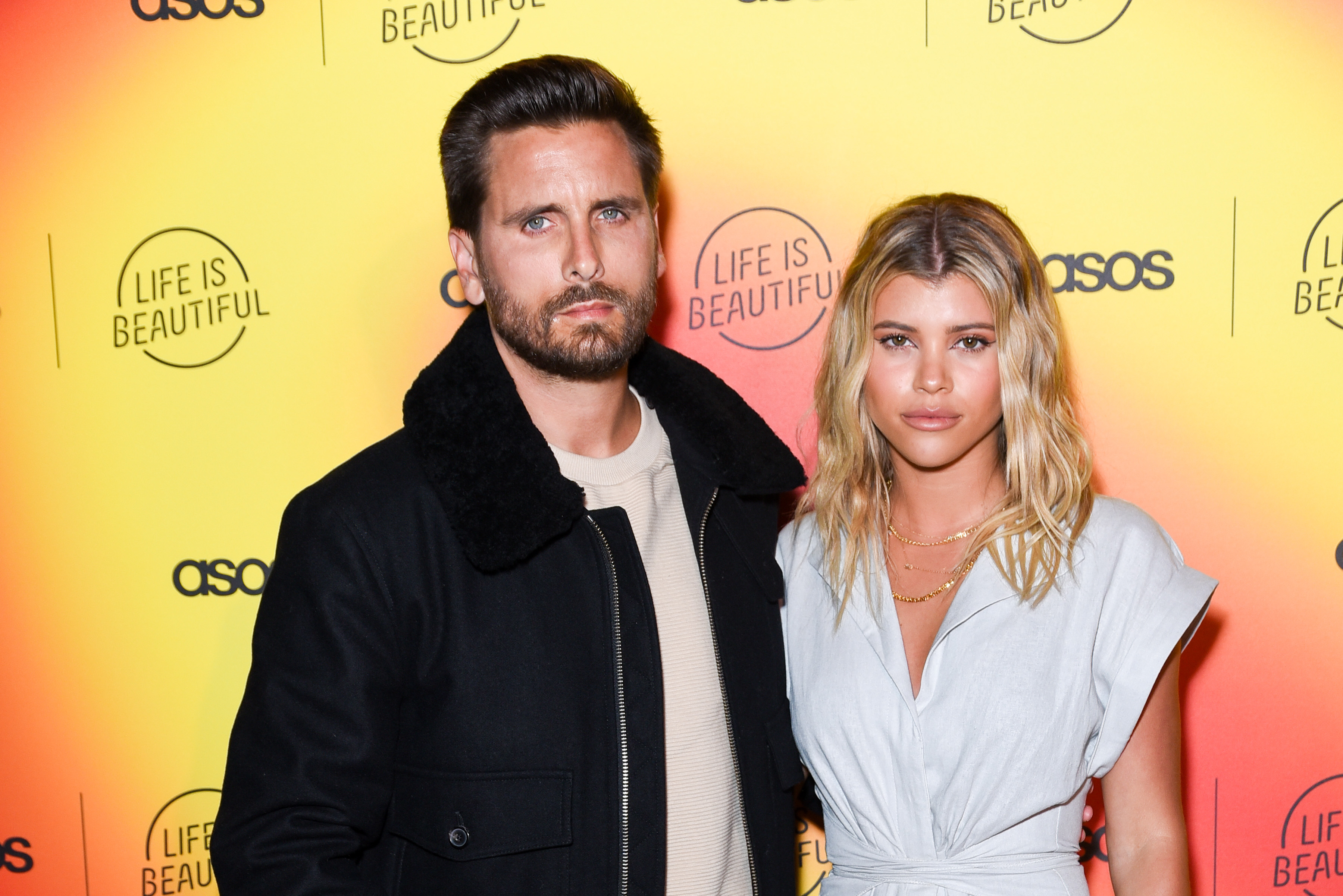 Scott Disick and Sofia Richie aren't talking
Although the two seemed to be made for each other in the beginning of their relationship, things have gotten bad between them. Disick and Richie have a big age gap. Even though Richie was 15 years younger than her ex, at times she seemed to be the more mature one. Over the last few months, she's apparently been the one trying to make things work. 
But it just wasn't working for Disick and he had pull the plug. According to a source close to the couple, "Sofia really pushed to make things work between them after they initially broke up, but Scott officially called it off recently and they are no longer speaking." The source was firm that there's no hope for Disick and Richie. Disick "doesn't see them getting back together again in the future."
The breakup was hard on Scott Disick 
When the couple first broke up earlier this year, Disick ended up in rehab to work through substance abuse and depression following the loss of both his parents. With the coronavirus (COVID-19) lockdown, plus his breakup, Disick found himself in a mental health crisis. 
Disick went to rehab as a precautionary measure. He was dealing with depression and didn't want to lead to further problems. When someone at the rehab facility leaked a photo of Disick, he went home early. He's presumably still working on his issues, and that work could be what precipitated his current situation with Richie.
Disick is obviously doing a lot of soul-searching and dealing with his past in a way he hasn't before. He lost his parents within months of one another, leaving him virtually without family. Drawing out the breakup could have been even more damaging to Disick's fragile mental health. He may have decided to cut all communication with Richie so he can finally heal.
Hopefully now Scott Disick and Sofia Richie can move on 
Like all couples in a grey area, Disick and Richie need to finalize their breakup to fully move on. Both deserve to get on with their lives. The reason for their breakup is reportedly their 15-year age gap. Since Disick is 15 years older than Richie and has children, they'll always be in different places in their lives. According to the source, that's why they decided to call it quits. Although Disick may have been immature when they got together, he's grown a lot, and ready to really settle down.
Disick is "in a very much different place in his life, really focused on a more quiet lifestyle, his kids and his investment businesses and Sofia, at 21 years old, is really still trying to figure what she wants to do, which drove them apart over time." Now that they've made a clean break, Richie can find herself, and Disick can focus on his family. Of course, fans hope that means getting back together with the mother of his children, Kourtney Kardashian.