Scott Disick Is Making Same Relationship Mistakes With Sofia Richie As He Did With Kourtney Kardashian
Scott Disick's love life has been on full display for more than a decade, and it has given fans a chance to closely watch the choices he has made and the actions he has taken. Now that the news is out that he and Sofia Richie have split, many people are watching carefully to see what happens next.
Will this break be a temporary one? Will Disick and Kourtney Kardashian reunite? One thing that many fans are noting is a pattern to Disick's behavior. They think he's making the same mistakes again.
Scott Disick and Kourtney Kardashian have a long history
Back in 2006, Disick and Kardashian met at a party in Mexico. Keeping Up with the Kardashians premiered the following year, which means that fans got to see much of Kardashian and Disick's relationship as it developed in real-time. This included their break-ups amid cheating allegations and their reunions when they patched things back up.
In December 2009, the nature of their relationship changed forever when they welcomed their first child: Mason. There were more break-ups and make-ups, but Kardashian and Disick welcomed their daughter Penelope in 2011 and son Reign in 2014.
Shortly after the birth of their third child, Disick checked himself into rehab. Struggling with substance abuse and reeling from the death of both of his parents, Disick recognized he needed help.
The relationship, however, seemed beyond repair. Amid more cheating allegations, Kardashian and Disick split in 2015. Each went on to new relationships and then the pair argued about their new dating lives as they still appeared alongside one another as co-parents on Keeping Up with the Kardashians. Fans have been watching this complex dynamic play out for years.
People were skeptical of Scott Disick's relationship with Sofia Richie
RELATED: Sofia Richie Was Determined to Show She's More Than Scott Disick's Girlfriend
Disick was first linked to Richie in May 2017, and — especially since he had been spotted snuggling up to other much-younger women in the same week — people were very skeptical of the relationship. As things between the pair progressed, Richie's own father — the famous musician Lionel Richie — spoke out against the relationship.
Critics cited the age gap and Disick's past experience with substance abuse as red flags. They, too, had their ups and downs with some short splits and reconciliations, but they weathered the storms.
That is. until now. Disick once again sought therapy as he was falling back into old habits, and when he returned from the stay, he and Richie decided to take a "break." Multiple outlets are now reporting that the pair have instead embarked on a full-fledged break-up.
As reports surface that Disick will be vacationing with Kardashian and his kids in Utah, many wonder what role Kardashian played in the break-up and what the next stage of this messy web of love lives will look like.
Fans think Scott Disick is making the same mistake again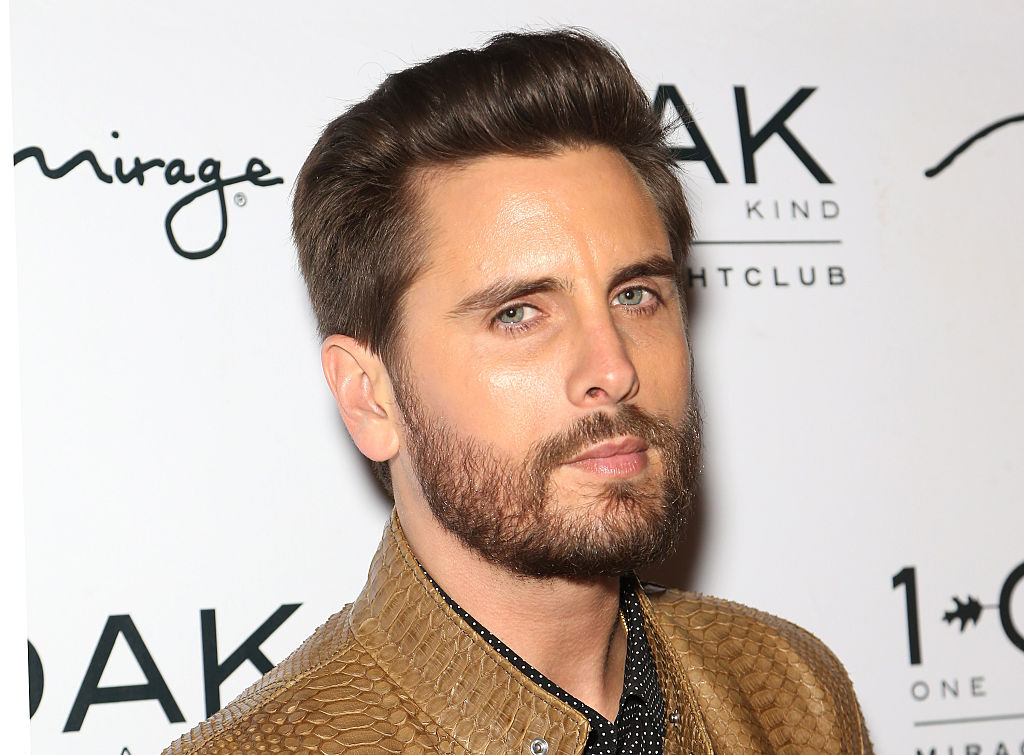 It is no secret that Disick and Richie didn't have the biggest fan club for their relationship. However, even fans who had been critical had started to come around as the pair made it clear this was no casual fling and that they were actually good for one another.
Now that their relationship has ended, those same viewers are drawing comparisons between Disick's time with Kardashian and this breakup with Richie.
Ultimately, many fans actually like Disick. They think he is a good person with a troubled past who can't quite find a good path forward.
Khloé Kardashian even weighed in about her views on Disick's development over time: "He still falls off or makes mistakes, which everyone does. I don't expect anyone to be perfect, but what I like about Scott is that he's honest about his weaknesses and his strengths," said Kardashian.
Fans do think, though, that Disick is making the same mistakes with Richie that he did with Kardashian. Between partying too hard and going through a series of breakups and make-ups, Disick is showing that not enough has changed.
Plus, recent reports suggest he has residual feelings for Kourtney Kardashian.
"Scott is always going to be in love with Kourtney, and that's something Sofia has had to face since even before she got serious with him," a source told Us Weekly. "It's been an ongoing thing. It just became more apparent that his family was more of a priority than she was, and his family would be his main priority over anything and anyone."