How Does Scott Disick Feel About Kourtney Kardashian's Engagement?
Kourtney Kardashian is engaged. After less than a year of dating, Travis Barker popped the question to the reality star on a beach surrounded by roses. Kardashian, who never expressed much interest in getting married before, previously had a very public relationship with Scott Disick. The two dated for nine years and never got engaged. So, how does Disick feel about Kardashian's engagement?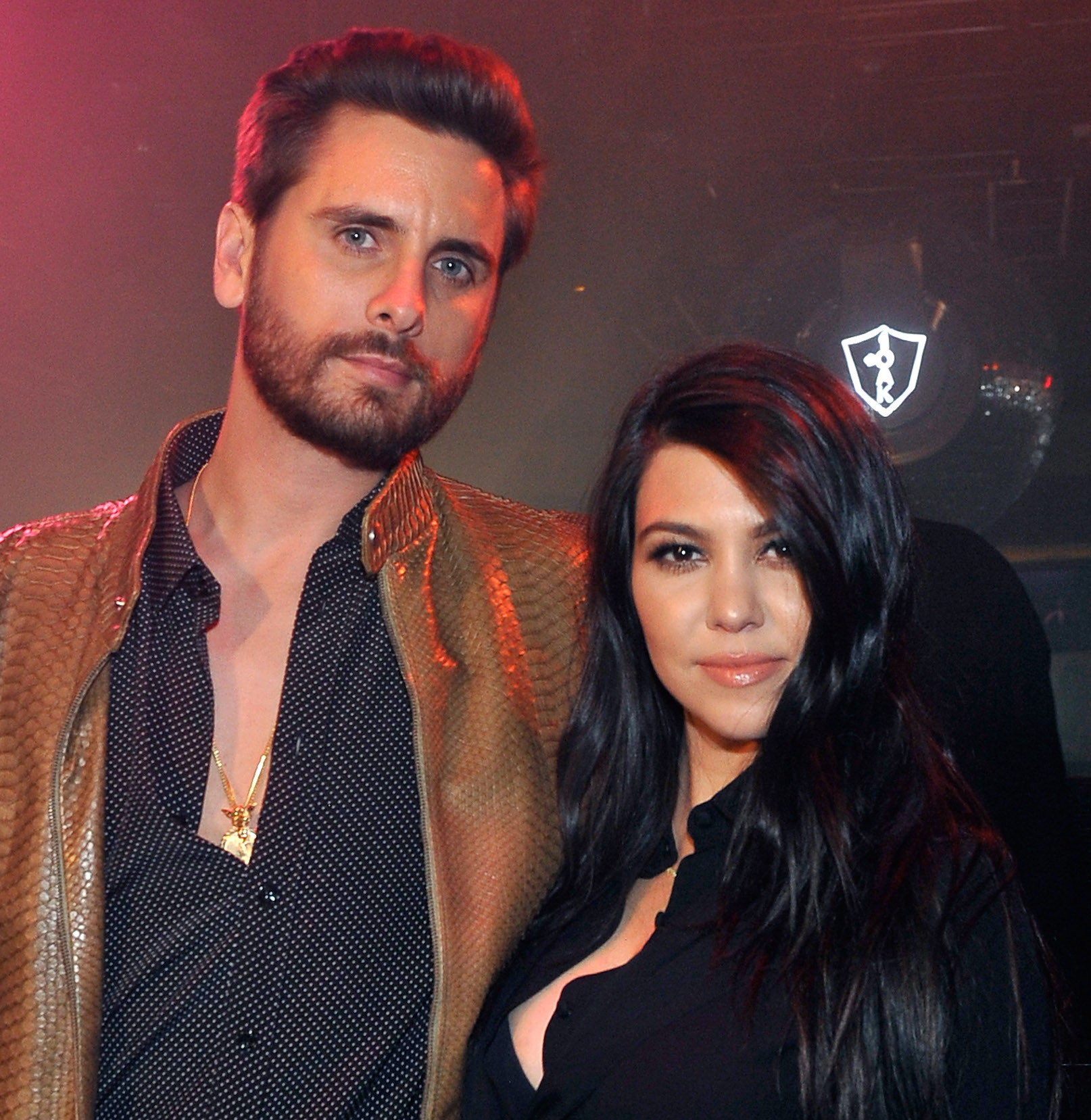 How does Scott Disick feel about Kourtney Kardashian's engagement?
Kardashian and Disick broke up in 2015 but Disick still isn't happy about his ex's engagement.
"Scott never approved of Kourtney dating Travis," a source told People. "He has struggled with their relationship. He always had this idea that he and Kourtney would eventually get back together and was pretty shocked when he found out that she was dating Travis."
Another source told E! News that Disick is "beside himself" and even though he "knew it was coming," the reality star is "still really sad about it and is feeling low."
Scott "will always care for Kourtney," the source continued. "She is the mother of his children and no one else will compare to that."
Despite believing that he and Kardashian would get back together, Disick has had several relationships since Kardashian. He dated Sofia Richie for three years and then moved on to Amelia Hamlin, who he dated for almost a year.
Disick and Kardashian are not on speaking terms, according to the source, as it is "hard for him to be around Kourtney and Travis."
Scott Disick has been jealous of Kourtney Kardashian's relationships in the past
This isn't the first time that Disick has expressed dismay at Kardashian and Barker's relationship. Earlier this year, Kardashian's ex, Younes Bendjima shared an alleged DM between him and Disick that showed Disick mocking Kardashian.
 "Yo is this chick ok!???? Broooo like what is this. In the middle of Italy," Disick allegedly wrote of a picture of Kardashian and Barker kissing.
"Doesn't matter to me as long as she's happy. P.S. I ain't your bro," Bendjima responded.
"Keep the same energy you had about me publicly, privately," Bendjima wrote over the picture.
Kourtney Kardashian's engagement
Barker popped the question on Oct. 17.
"Kourtney and Travis are over the moon. Getting engaged was always their natural next step and they are so thrilled," a source told Entertainment Tonight. "The proposal was gorgeous and romantic, and everything Kourtney wanted."
"The proposal took place on the beach at the Rosewood Miramar Beach hotel, where Kourtney and Travis have spent a lot of time together, and is considered to be a very special and sacred place to them," the source continued. "Their families are beyond happy and excited for them too. Their kids are very much looking forward to being an official big happy family."
"Kourtney and Travis really feel like they've found their perfect partner and match," the source added. "They can't wait for this next step in their journey as a couple and to spend the rest of their lives together."