Scott Disick Lives By This Beauty Advice He Received From the Kardashians
It seems like only yesterday that Scott Disick was practically a member of the Kardashian family. He dated Kourtney Kardashian for the duration of her family's reality show, Keeping Up With Kardashians, and he was pretty a regular throughout the years.
After a few seasons, we learned Disick was just as into his appearances as his famous girlfriend and her sisters, wearing designer clothes and making sure he looked nothing less than perfect at all times. It is really no surprise that the reality star, who refers to himself as "Lord Disick," and enjoys the finer things in life would always be looking for ways to constantly improve.
There is no doubt that his time on the show and the years he spent with the famous family taught Disick quite a few lessons. In fact, he lives by the beauty advice he received from the Kardashians.
Some background on Scott Disick
Disick is a model, entrepreneur, and television personality who rose to fame alongside his ex-girlfriend, the oldest Kardashian sister, Kourtney Kardashian. Over the years, he has invested in nightclubs, he has started a fashion brand, and promoted vitamin companies as well.
According to The Famous People, Disick and Kourtney Kardashian, despite having three children together, had a relationship that was full of ups and downs — they broke up and got back together several times in front of the cameras before finally calling it quits for good. He was pretty close with the entire Kardashian-Jenner clan, having spent so much time with them over the years, and even during many of Disick's personal struggles, the family members did what they could to stand by his side.
Now, he and Kourtney Kardashian co-parent their three children, and even though they have both moved on to other relationships, they can be seen spending time together as a family on regular occasions.
Scott Disick lives by this beauty advice he received from the Kardashians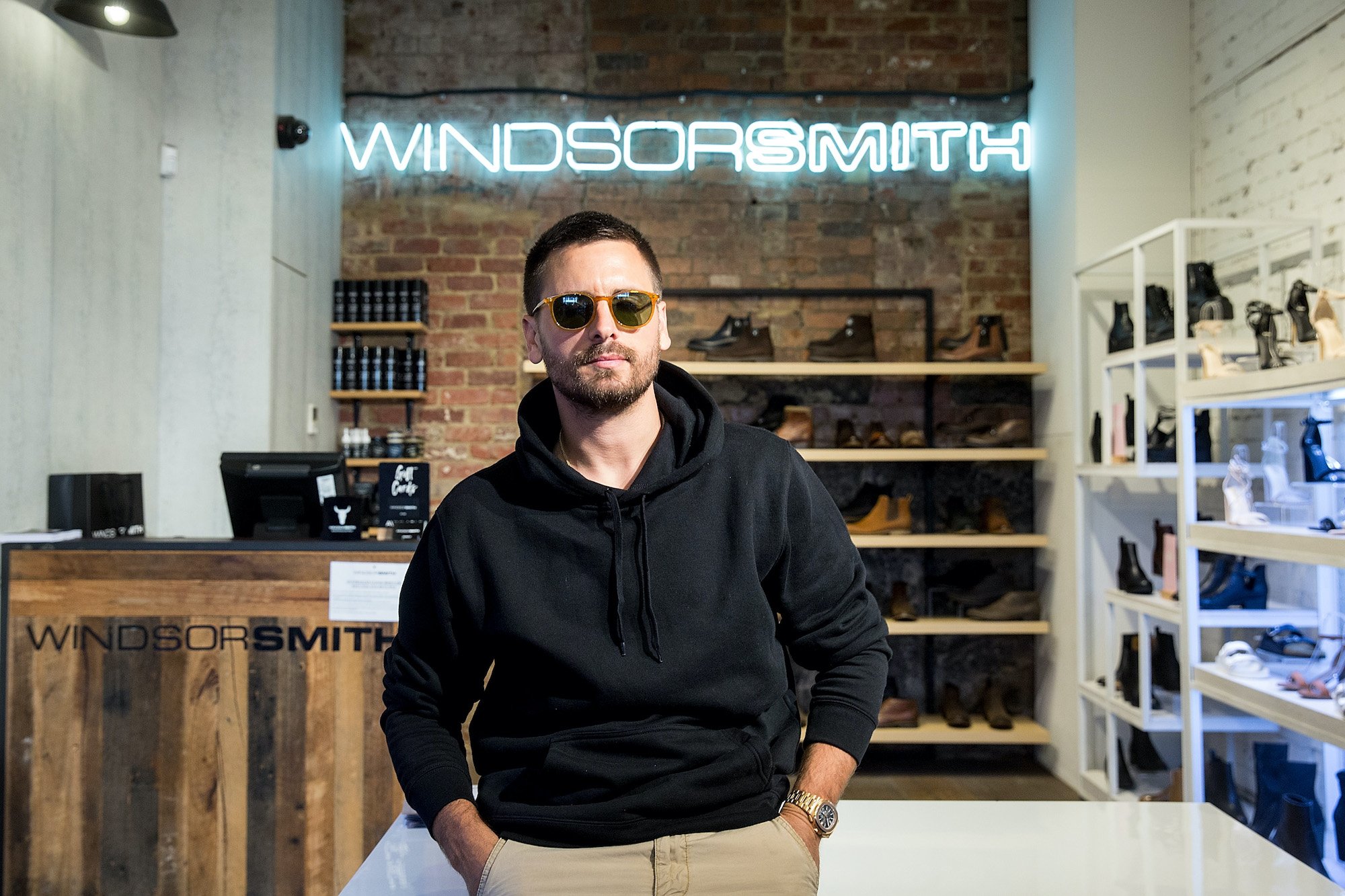 The Kardashian sisters are notorious for their extensive beauty routines, some of which they have been known to share with their fans, especially on social media. As it turns out, Disick learned a thing or two over the years, and he isn't afraid to let the world know.
So, what is the beauty advice that the reality star lives by? Page Six reports that what the girls taught him has been invaluable. He says: "The one thing I would say I learned from the girls is to always look your best because there is a high probability that someone is going to take your picture no matter where you're at."
Scott's relationship with the Kardashian family
Oftentimes, it seems when someone dates a member of the Kardashian-Jenner clan, it is as if they are dating the entire family. According to E! Online, we have seen photographs of Disick hanging out with all the Kardashian sisters, as well as the family matriarch, Kris Jenner.
He was a fixture in all of their lives for years, and even though he is no longer romantically linked to Kourtney Kardashian, overall, Disick remains on good terms with the entire family. That's not to say that they don't have their difficulties. His ex-girlfriend told her sisters: "Scott just roams into my house like it's his house, he walks in my bedroom—I don't think he should come in my bedroom anymore!" Even so, things continue to go well, and Disick has proven himself to be an excellent co-parent.
RELATED: Scott Disick Clapped Back at Fans for Saying His Girlfriends Are Too Young