Scott Disick's Comment on Kim Kardashian West's 2021 Met Gala Dress Has Fans Cracking Up: 'Savage'
There were a lot of big fashion moments at the 2021 Met Gala. Actors, artists, influencers, athletes, and models all came wearing some truly creative outfits in line with the theme "In America: A Lexicon of Fashion" — from Jennifer Lopez's Western-inspired look to Lil Nas X's golden outfits.
Kim Kardashian West's Met Gala look was also a showstopper, sending her name to the top of Twitter's trending topics list. Scott Disick was among those commenting on her outfit, but his message roasted her.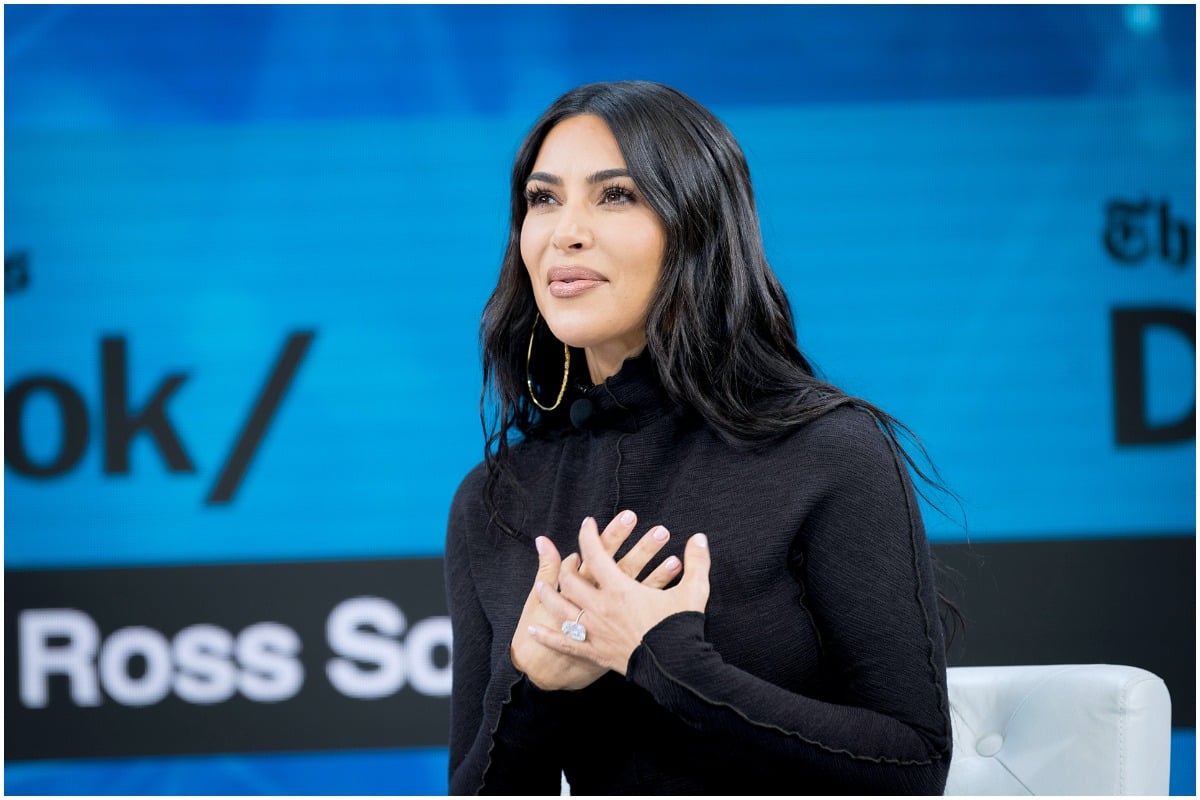 See Kim Kardashian West's Met Gala look
The Met Gala returned on Monday, Sept. 13, after being delayed a year due to the coronavirus (COVID-19) pandemic. Kardashian West showed up to the event, held at New York's Metropolitan Museum of Art, in a custom getup by Balenciaga that covered her body from head to toe. It featured a black gown with a matching mask, gloves, and high-heeled leggings.
A source told Page Six the reality star wanted to make a "new subculture and fashion statement" with her outfit — and she definitely did, as evidenced by the many reactions it generated.
The Met Gala: Kim Kardashian West, Lady Gaga, and 3 Other Stars With the Most Memorable Looks of All Time
What Scott Disick said about Kim Kardashian West's 2021 Met Gala outfit
Viewers either loved or hated Kardashian West's look. Several people under her Instagram photo of the outfit called it "epic" as others compared her to characters such as the Dementor from Harry Potter and the alien from the film Alien vs. Predator.
Disick wrote that it reminded him of Bruce Wayne, generating over 17,000 likes and plenty of laughs from fans. "Savage," read one reply. "I'm howling," said another. "HIS COMMENT HAS F****** KILLED ME 😂😂😂😂😂" a third fan wrote. "F****** hilarious 🔥" commented another. "if she becomes a lawyer there'll be other similarities. Billionaire crime fighter. Two identities lol," someone else added.
What makes it even more interesting is that Kardashian West wound up wearing an apparent superhero-inspired outfit to an after-party that night.
In photos obtained and published by Insider, she could be seen wearing a fitted black dress with a long train with high-heeled leggings and angular dark sunglasses. Whether she actually intended to channel the dark knight is unclear, but she certainly accomplished her reported goal of getting the people talking.
RELATED: What Does Scott Disick Do for a Living?
Scott Disick doesn't hold back
Those who have followed the Kardashian-Jenner family know that Disick tends to roast them. Back in October 2020, for example, he trolled Kourtney Kardashian when she captioned one of her Instagram photos with the "WAP" lyrics "I don't cook, I don't clean," writing back, "That's for sure."
When it comes to Kardashian West alone, there are a number of situations that come to mind, such as when he went to a museum on Keeping Up With the Kardashians and compared her and her sisters to witches in a painting, and when he poked fun at her infamous marriage to Kris Humphries. It's just a part of their relationship.