Scott Disick's New Love Interest, Amelia Hamlin, Is Closer In Age to His Kids Than She Is to Him
Scott Disick has been making headlines after being spotted with Amelia Hamlin, the younger daughter of The Real Housewives of Beverly Hills star Lisa Rinna. Many onlookers also have a lot to say about the age difference between the two of them. And interestingly, Hamlin is actually closer in age to Disick's kids than she is to him.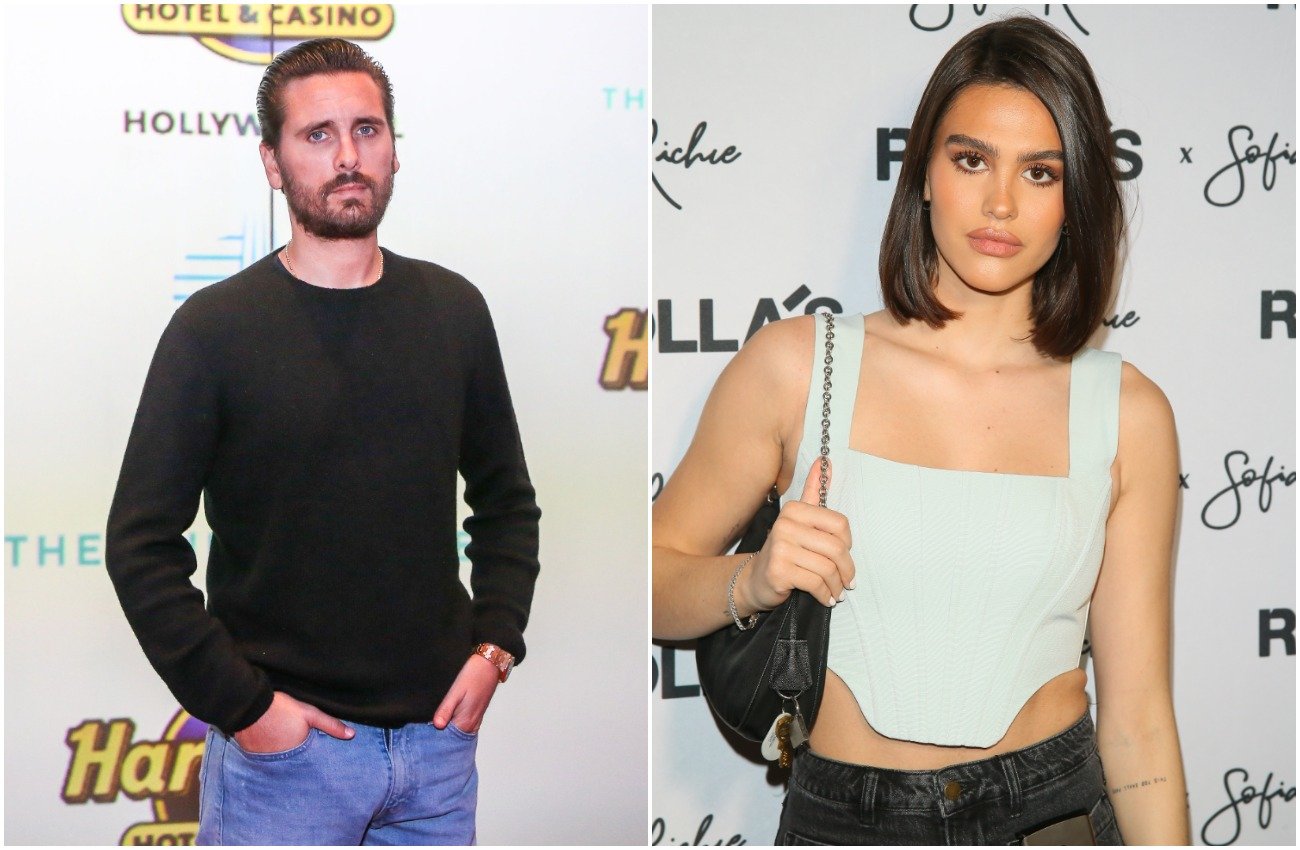 What is the age difference between Scott Disick and Amelia Hamlin?
Disick was born on May 26, 1983. Meanwhile, Hamlin was born on June 13, 2001. This means that Disick is 37 and Hamlin is 19, giving the couple an 18-year age difference.
The two of them were first linked when they were spotted together at Kendall Jenner's 25th birthday party. Afterwards, they were seen together around California.
According to E! News, a source alleged that Hamlin's parents believe her romantic fling with Disick is "just a phase." Another source also shared that there is "nothing serious" going on between them.
Amelia Hamlin is closer in age to Scott Disick's 3 kids than she is to him
While it's too early to tell what is going on between Disick and Hamlin, one thing that many people can tell for sure is that Hamlin is closer in age to Disick's three kids than she is to him.
Disick has three children with his ex-girlfriend Kourtney Kardashian: Mason (born 2009), Penelope (born 2012), and Reign (born 2014).
Hamlin has an eight-year age difference with Mason, 11 years with Penelope, and 13 years with Reign. Hamlin is also considered a Gen Z, which would put her in the same generation as Mason and Penelope. Meanwhile, Disick is a Millennial and one of the older ones within his cohort (Millennials are generally born between the early 1980s and mid-1990s).
Scott Disick's previous girlfriend was also closer in age to Mason
Hamlin is not the first girl Disick has dated who is closer in age to his kids. His previous girlfriend, Sofia Richie, was born in 1998. Richie is older than Hamlin, but she is still closer in age to his oldest son, Mason. Meanwhile, Richie's age difference with Disick is the same as the one she has with his middle child, Penelope.
Disick and Richie dated for about three years before calling it quits in 2020. According to a source, their age difference did play a role in the breakup.
"Friends attributed their 15-year age difference becoming an issue," an insider said, according to Seventeen. "[Scott's] in a very much different place in his life, really focused on a more quiet lifestyle, his kids and his investment businesses. And Sofia, at 21 years, really still trying to figure what she wants to do which drove them apart over time."
Some people have called out Scott Disick for dating young girls
Not everyone supports Disick's romantic flings with girls in their teens and early 20s, and some people are not afraid to publicly condemn him. For example, talk show host Wendy Williams believes Disick has "got a problem with young girls."
"His mind is stunted in its growth." Williams claimed on her show. "Now, she's a beautiful girl, but lots of girls look like that. Do you see anything special?"
Williams also went on to attack Rinna, saying, "Lisa Rinna, I'm so disappointed in you. You're fine with this? You're fine with your 19-year-old daughter dating a 37-year old man?"