Scott Disick's Real-Life 'Character Development' Still Doesn't Please Some Fans
Scott Disick's entire career and profile has certainly been boosted by his appearance on Keeping Up with the Kardashians, and it has been wild to watch.
Scott Disick's entire career and fame profile has certainly been boosted by his appearance on Keeping Up with the Kardashians, and it has been a wild ride to watch.
Disick first appeared on the show during its earliest days when he was dating Kourtney Kardashian. As the pair's relationship got more serious and eventually grew into a family of five, his role on the show became even more solidified.
Fans watched the ups and downs of their tumultuous on-again, off-again status play out on the screen, and that has given them serious opinions about Disick's character — and his perceived flaws. 
Lately, Disick has been making a concerted effort to be a better person — at least in front of the cameras — but some fans of the show are not having it. 
Scott Disick and Kourtney Kardashian had a rocky relationship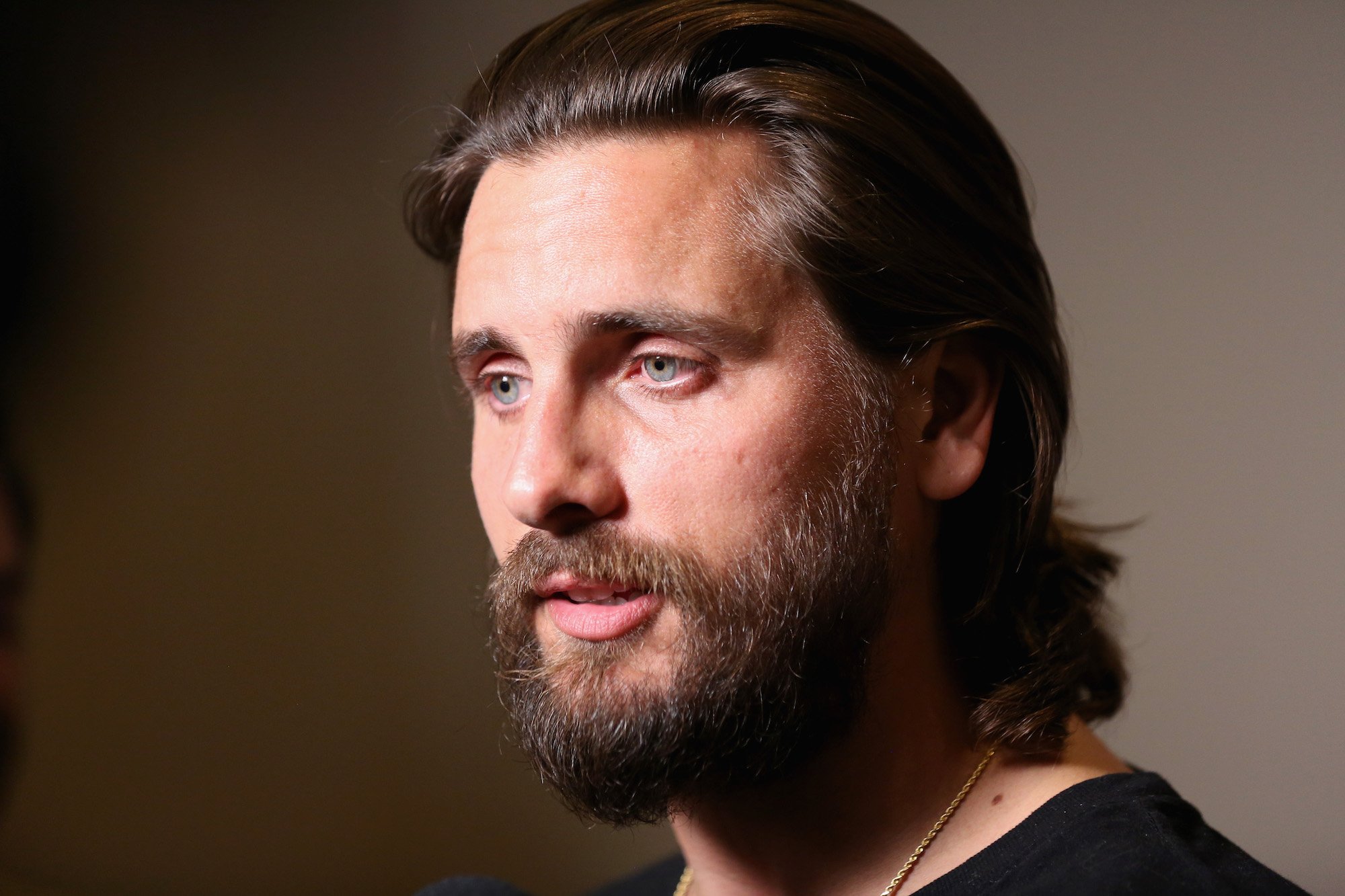 While the pair never married, Disick and Kardashian had a very serious relationship and have three children together. Over the years, they had many breakups and make-ups, leaving fans a little exhausted with the roller coaster.
Along the way, Disick's alcohol abuse and his tendency to be unfaithful to Kardashian served as the backdrop for their relationship woes, which meant that many fans of the show were already skeptical of Disick. 
Disick checked himself into rehab shortly after the birth of Reign in 2014, and it looked like Kardashian and Disick might finally be on the road to recovery. However, cheating allegations once again surfaced in 2015, and the pair called it quits for good.
Disick remained close to the family despite the breakup, serving as a co-parent to his children and remaining a consistent cast member on the reality series. In fact, Kardashian, Disick, and his new girlfriend Sofia Richie even vacationed together at one point, giving the brief appearance of a new normal where everyone was thriving. 
Scott Disick and Sofia Richie's relationship was not popular
Disick was linked with Richie starting in May 2017, but most people did not take the relationship seriously at the time because Disick had been spotted with several much-younger women.
When it became clear that he and Richie were having more than a fling, many fans joined in the chorus of voices — including friends and family members — who voiced disapproval. 
Disick is 15 years older than Richie, which isn't unheard of in the Hollywood world (or beyond it), but their relationship does have an added layer. Richie was childhood friends with Kylie Jenner, Kardashian's youngest sister. Disick, meanwhile, has been close with the entire Kardashian family for years.
It is very likely he and Richie knew each other years earlier — when he was a grown man and she was a child. Whether that makes their relationship creepy or not is the subject of much debate, but the point is somewhat moot now that they have split. 
Many fans feel this has left an opening for a reunion between Kardashian and Disick, one that would theoretically please their kids if no one else. Many fans believe that Disick's portrayal on the show is setting the stage for just such a move to put the pair back together. 
Fans are not impressed with Scott Disick's self-improvement
Lately, Disick's portrayal on the show has followed a familiar narrative of self-improvement. Some fans think that the plot is designed to gain more approval for Disick before it's announced that he and Kardashian have reunited. Whatever the case, many are not happy with the efforts and think they're insufficient to cover for Disick's rocky past. 
A Reddit thread discussing Disick had many fans expressing disapproval: "He seems like he accidentally stumbled upon someone rich, and took advantage of them and their family. Plus the whole cheating, drug/alcohol problems and that he dates no older than 21 year olds, immaturity, etc."
Another pointed out that Disick's treatment by the Kardashians doesn't sit well: "I can't stand him. . . And I know he's known the family for a while, but it's annoying how the family is often more loyal to Scott than to Kourtney."
Disick may well be trying to improve himself for his own sake. The show creators may be building up an image of him in an attempt to win over fans. Either way, viewers aren't impressed.