Are Scott Hoying and Mitch Grassi From Pentatonix Still Friends?
These two may be too busy for Superfruit, but they're always working on music with Pentatonix. Here's what we know about Scott Hoying and Mitch Grassi's friendship.
Mitch is super into fashion, Scott Hoying is super into his dog, Bubba. Because of their busy schedule, these two haven't posted to their YouTube Channel in a noticeably long time. Is the dynamic duo behind Superfruit still intact? Are Scott Hoying and Mitch Grassi still friends? Here's what we know about these singers in the a capella group Pentatonix. 
Mitch Grassi and Scott Hoying have their YouTube channel, Superfruit
Some know them from the Grammy Award-winning music group, Pentatonix. However, Mitch Grass and Scott Hoying branched off to create their own band, called Superfruit. During a number of episodes of Superfruit, their friendship was undeniable, with the two performers even sharing a kiss from time to time. 
The singers took their channel one step further, releasing new music videos for their album, titled Future Friends. In their music, particularly the song "Future Friends," the duo discusses how they dated as young kids. They've grown up together, though, and eventually became best friends despite their rocky relationship. 
"We just have such a history. We have so many memories together, and I think that we feel more comfortable around each other than we do than around anyone in the entire world," Scott said during an interview with Billboard. "And we have 60 million inside jokes that we can just pull up at any time."
Scott Hoying and Mitch Grassi lived together
Back in 2015, the Pentatonix performers moved in together with a number of their friends, according to Scott's Twitter account. Since then, they've really made the place their own, compete with a Beyoncé coffee table book and a light in the shape of a rabbit. However, since Scott Hoying started dating his boyfriend, the two moved in together with their dog, Bubba. 
After that, Scott and Mitch stopped making as many videos for Superfruit. As a result, some Pentatonix fans are wondering whether Mitch and Scott had a falling out. Presumably, the two are still very close friends, even jumping on an Instagram live together to cheer fans up during the coronavirus (COVID-19) pandemic. 
The pandemic and stay-at-home orders also put a halt to a number of tours and productions, which could also explain the lack of Superfruit-related content. However, Pentatonix has still managed to release music and a new album for fans to enjoy.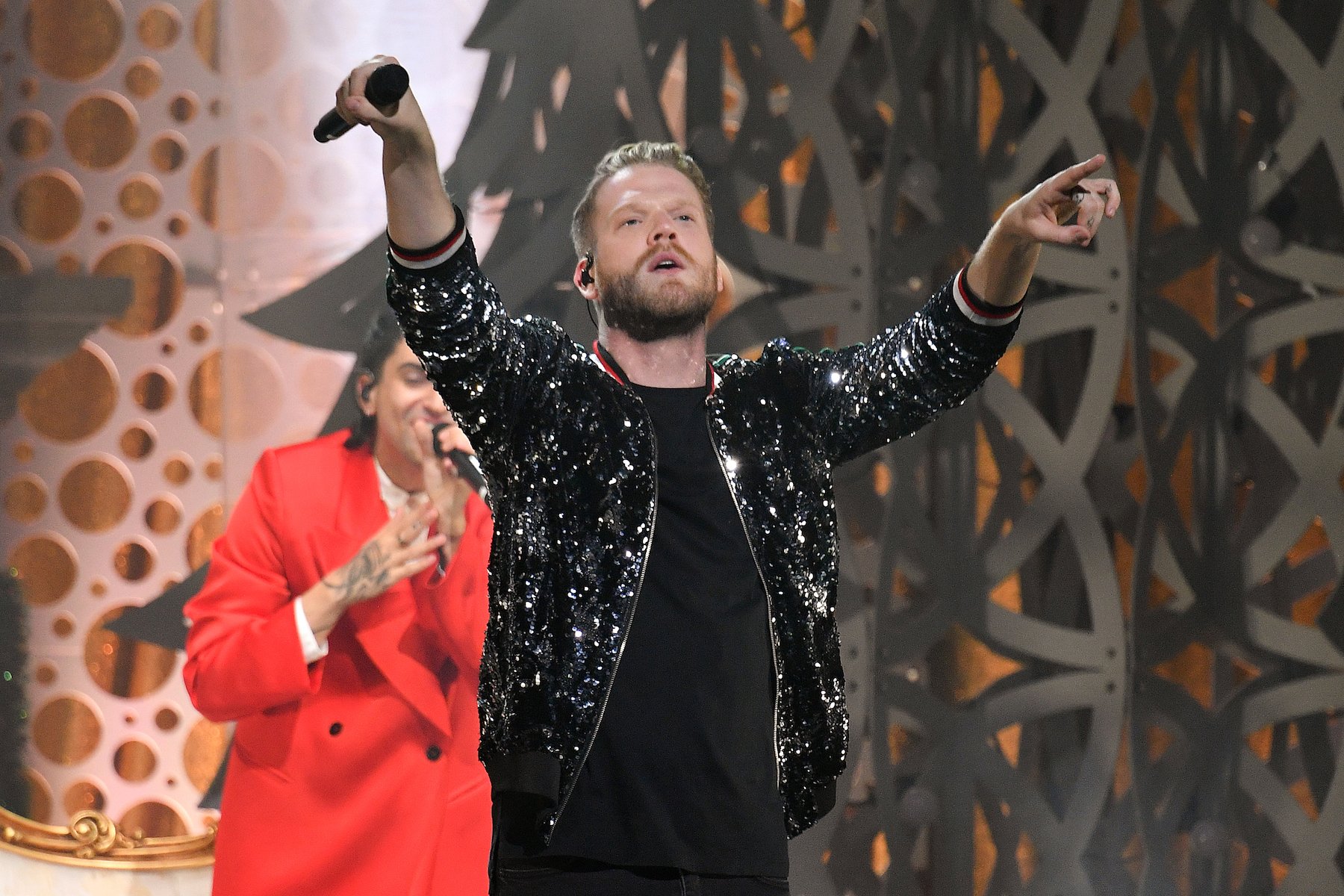 Scott Hoying and Mitch Grassi still perform with Pentatonix
Even though they may be socially distant, the Pentatonix members still release music together. That includes Mitch Grassi and Scott Hoying, who both sang covers on the June 2020 release, At Home.
Music by Superfruit, as well as Pentatonix, is available on streaming platforms like Spotify and Apple Music. To learn more about Scott Hoying and Mitch Grassi, (and for some adorable Bubba the dog content,) visit the performers' social media accounts.