Scott Michael Foster Joins 'You' On Netflix, Which Is Completely Different Than His Last TV Show
Fans may recognize Scott Michael Foster from Greek and Once Upon a Time, and soon enough, they'll see him in You on Netflix in season three. You follows Penn Badgley as Joe Goldberg, an obsessive and dangerous man that murders anyone in his path toward women he fixates on. The show's dark tone seriously contrasts a recent show Foster took part in — read on to find out which.
[Spoiler alert: The following has spoilers for You on Netflix.]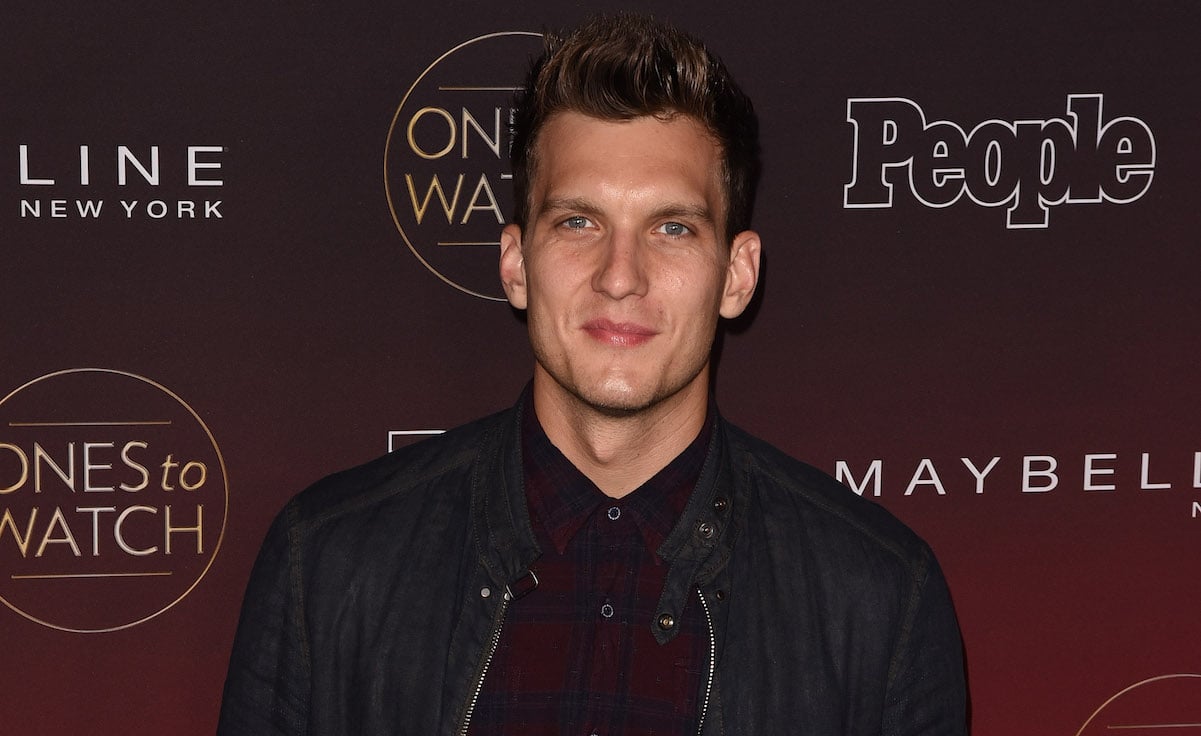 What happened on Netflix's 'You' in season two
In season two of You, Joe Goldberg leaves New York City for LA after murdering his girlfriend Guinevere Beck (Elizabeth Lail), only to find a new object of his obsession: Love Quinn (Victoria Pedretti).
Joe and Love meet at a fictionalized version of LA's notoriously expensive Erewhon Market, and Joe continues his bad habits of doing anything to get to the woman he claims he loves.
The season ends in a shocking twist that implies Joe has met his match. The last season culminates in a mysterious cliffhanger that has had fans wondering what Joe could possibly do next. So where will Foster fit into the equation in season three?
Who Scott Michael Foster will play in 'You' on Netflix season three
The announcement came on Jan. 25 that Foster will join the season three cast of You per Deadline. Foster's character will be named Ryan, a "local television reporter," according to EW.
Ryan is "well-liked in the community and a single dad who's overcome a history of addiction, but Ryan has secrets, including a controlling, calculating demeanor that he reserves for those closest to him and anyone who gets in his way," EW reported the character description says.
Foster isn't the only new character to be added into the mix for season three — the show is adding more than 10 new characters, per E! News.
Foster should be in good company with the large cast — since he's no stranger to ensemble shows.
What major television role Scott Michael Foster had before joining 'You'
In addition to playing Cappie on Greek from 2007 to 2011 and Kristoff in Once Upon a Time in 2014, Foster fans know and love the actor from his portrayal of Nathaniel Plimpton III on Crazy Ex-Girlfriend from 2017 to 2019.
On the show, he played a pompous lawyer with a serious soft side who broke out into song and dance alongside Rachel Bloom's Rebecca Bunch. Foster's character was a fan favorite on the hit musical comedy while in an on-again, off-again relationship with Rebecca and the subject of fans' "shipping wars" on who she should end up with.
Although Crazy Ex-Girlfriend is quite a different show with a more comedic tone than You, Foster will surely be an exceptional addition to the Netflix cast. We can't wait to see what he brings to the show and how Ryan might shake things up for Joe Goldberg.
You can watch You and Crazy Ex-Girlfriend on Netflix.