Scott Patterson Calls Beloved 'Gilmore Girls' Scene Too 'Soap Opera'
Scott Patterson, the actor who spent six seasons playing Luke Danes on Gilmore Girls, has some hot takes about the series. In a recent episode of his podcast, I Am All In, Patterson revealed that he thinks a key season 3 scene was too "soap opera" for his liking. While not all fans agree, Patterson does make a solid point; the scene between Lorelai Gilmore and Christopher Hayden was significantly more dramatic than the show's overall feel. 
Lorelai's season 3 meltdown in front of Christopher Hayden is a fan-favorite 
In the most recent episode of I Am All In, Patterson rewatched "Haunted Leg," a season 3 episode. In the episode, Christopher attempts to reach Lorelai at her parents' Hartford home after ending their rekindled romance to return to his pregnant girlfriend, Sherry Tinsdale. During the confrontation, Christopher and Lorelai both get emotional. 
The confrontation ends after Emily Gilmore tells Christopher to leave, but not before Lorelai delivers one of her most emotional speeches of the series. She tells Christopher, "Don't you understand that I can't talk to you because it hurts talking to you, really hurts! Standing here right now is killing me, OK? Don't you understand that?" 
Several scenes spread across the seven seasons of Gilmore Girls strike a chord with fans. This season 3 moment happens to be one of them. Fans note that it is one of Lorelai's rawest moments. The scene demonstrates how fraught with drama Christopher and Lorelai's cat and mouse game is. 
Scott Patterson said the season 3 confrontation was too 'soap opera' 
While many Gilmore Girls fans love the confrontation, Scott Patterson could live without it. He recently said the scene was too "soap opera" for Gilmore Girls.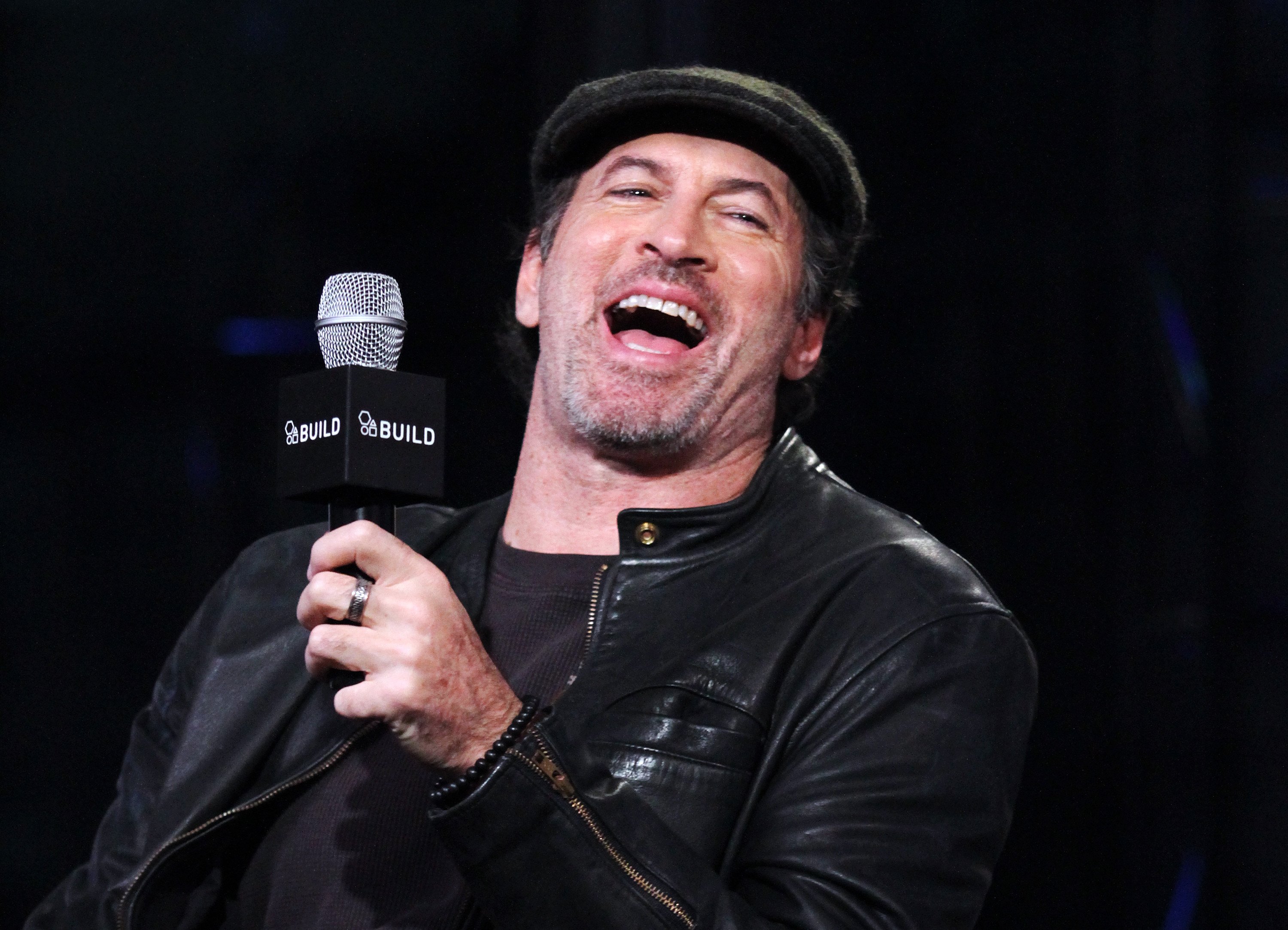 During the episode discussion, Patterson argued that the scene deviated too far from the show's dramedy roots. He went on to say he felt like it pulled him, as a viewer, out of the action. While many fans might not agree with Patterson, he has a point. While Lorelai's dating record leading up to the argument was far from smooth, any real confrontation was kept off-screen. Seeing Chris and Lorelai hash it out in Emily and Richard's foyer felt off-brand. 
Does Scott Patterson hate the character of Christopher Hayden? 
Perhaps Patterson reacted so poorly to the argument because he's not a fan of Christopher. While Patterson's character, Luke Danes, and Christopher Hayden were enemies by the end of Gilmore Girls, Patterson doesn't seem to have a huge issue with the character, at least not yet.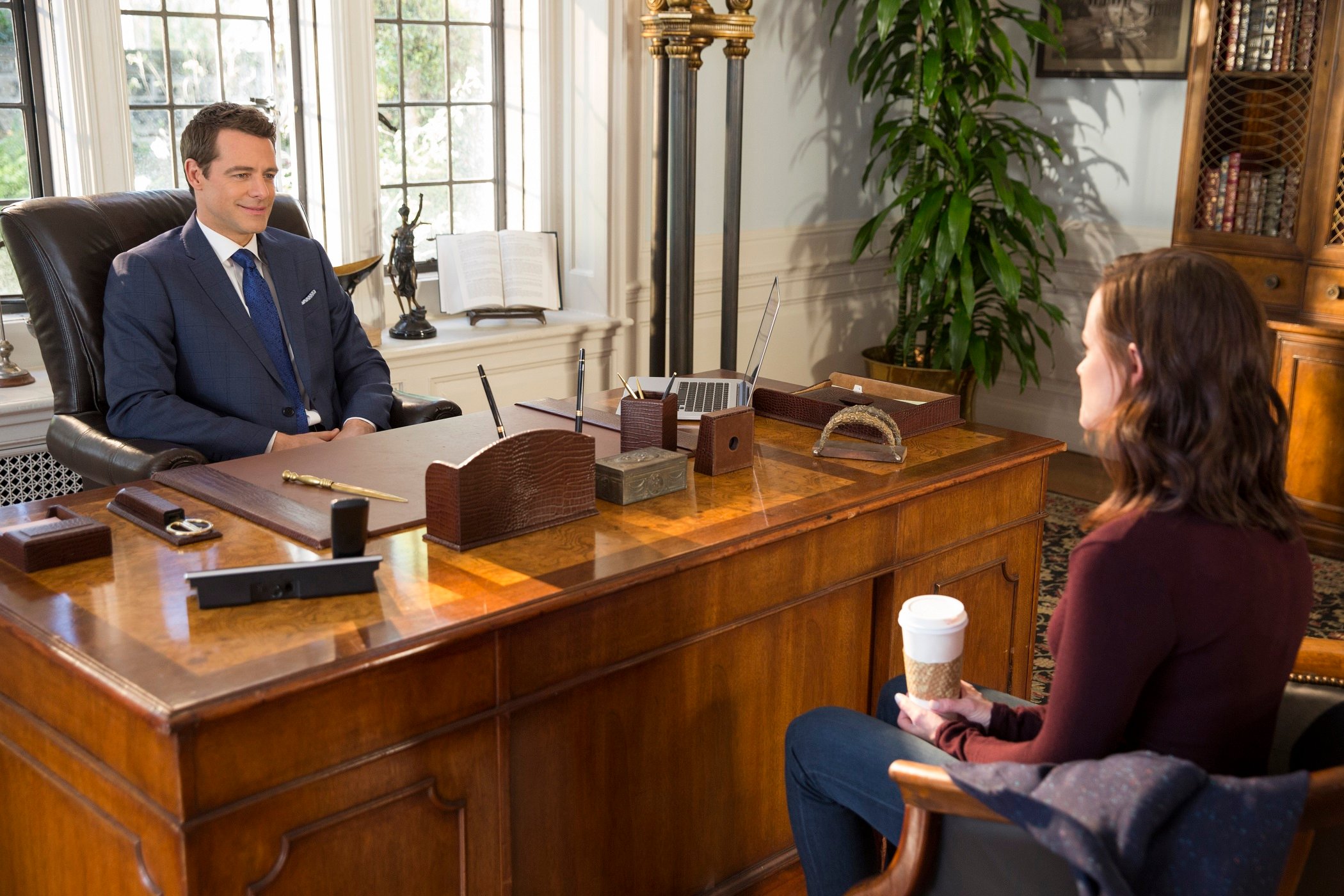 The famed actor does take issue with someone Lorelai dated early on in the series, though. Earlier in the run of his podcast, Patterson questioned the behavior of Lorelai's season 1 love interest, Max Medina. Lorelai and Max were engaged before she called off the wedding off-screen. Patterson took issue with Max using his position as Rory Gilmore's English teacher to score a date with her mom. 
The IHeartMedia production, I Am All In with Scott Patterson, releases new episodes each week. Patterson is currently working his way through season 3 of the famed series.