'Scott Pilgrim vs. The World': Michael Cera and His Sex Bob-Omb Bandmates Played and Recorded All of the Soundtrack's Songs Themselves
Some stars aren't content to find success in a single area of the entertainment world and instead branch out to explore other roles. Sometimes, an actor will try a musical career as a kind of hobby, working on projects on the side. Other times, these crossover projects will spark something major and lead to a shift in career focus. 
Zooey Deschanel's singing talent is considerable, but it seems clear that her acting work is more firmly planted. Jeff Goldblum regularly plays a jazz set, but it's still his movie career that gets him accolades. On the other hand, when Jennifer Lopez was inspired to take up singing after starring in Selena, she really shifted her focus from acting to music. 
When actors have quieter, more hobby-like music projects, fans might not even know about them. Some may find it interesting to learn that Michael Cera and his bandmates created the whole soundtrack for Scott Pilgrim vs. The World. 
Casting in 'Scott Pilgrim' raised eyebrows . . . and ticket sales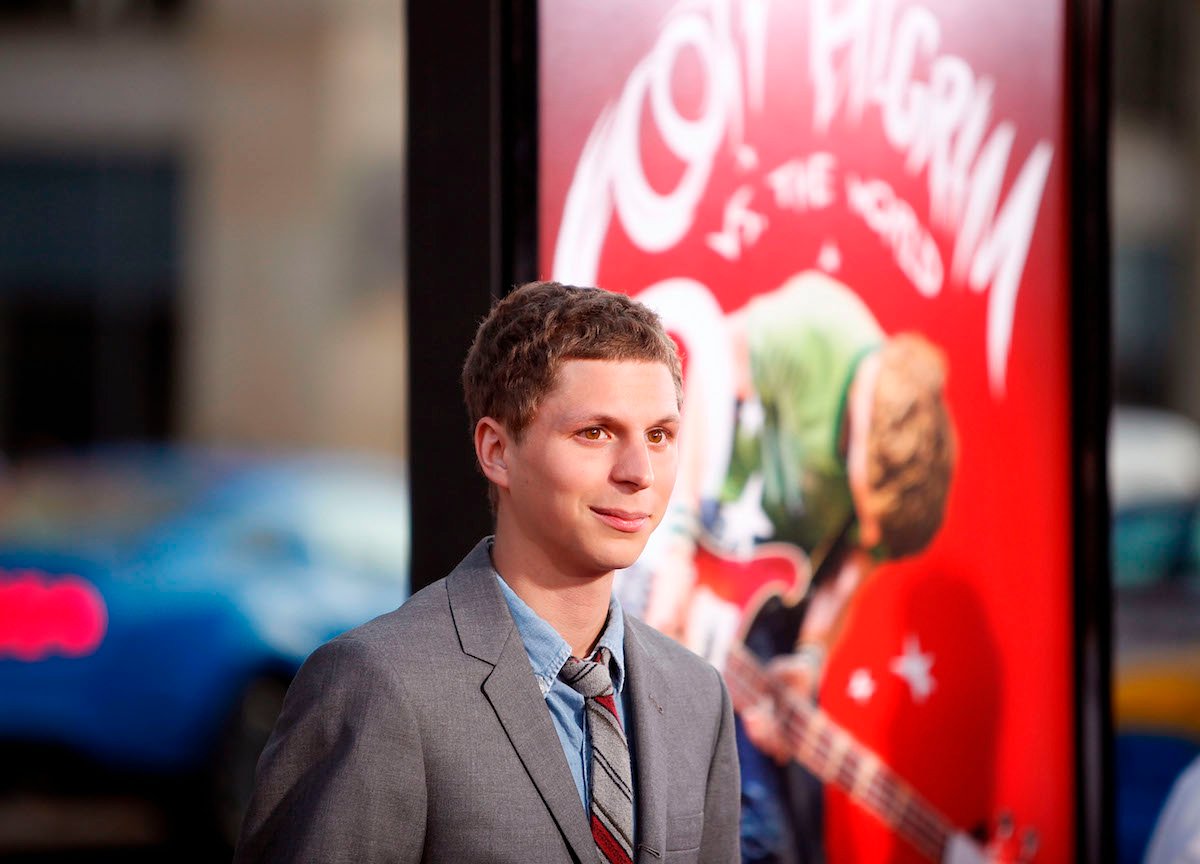 Scott Pilgrim vs. The World was a strange 2010 fantasy action flick that has Scott Pilgrim (played by Cera) tackling his girlfriend's seven exes in order to win her heart. The shift between realism and fantasy is a fun take on the superhero genre that takes a tongue-in-cheek look at tropes of both the action genre and traditional teen romances. 
What really helped the film succeed, though, was the cast. While not all the stars were household names yet, many were well on their way, and Scott Pilgrim looks, in retrospect, to be one of the most stacked casts in recent memory. Brie Larson, Aubrey Plaza, Jason Schwartzman, Brandon Routh, and Chris Evans were just some of the impressive names on this sprawling cast lineup. 
Michael Cera's 'Scott Pilgrim' character was in a band
As with any good coming-of-age tale, the protagonist of Scott Pilgrim needs to grow up. Prior to battling each of his new love interest's exes, he is dating a high school girl five years younger than him, an obvious reference to his lack of maturity. He's also shown as having ambitions as a rock star and spending much of his time with his band, the Sex Bob-Omb. 
As The Cultured Nerd reports, the film's creators spared no detail when it came to making sure the film had bona fide appreciation for the video game and graphic novel cultures it was drawing from. Likewise, the musical influence for Scott's fictional band came from real life: "Sex Bob-Omb's sound appears to be influenced by The Smashing Pumpkins, The Black Lips, and even elements of Neutral Milk Hotel. However, the most obvious influence for this fictional band's sound comes from musician and writer Beck, who in fact worked on the music of Scott Pilgrim."
Michael Cera and the rest of the band actually performed
Often, when an actor plays a musician in a film, it's the magic of editing that creates the illusion of musical talent. That wasn't the case for Scott Pilgrim. Cera joined the other actors who play his bandmates — Alison Pill and Mark Webber — to actually record the entire soundtrack. 
The actors had to learn their respective instruments right alongside their lines, and Cera actually had to downplay his real-life talents on the bass so that the band would sound appropriately subpar. This unique method to creating an authentic musical experience has helped the movie's soundtrack have real staying power.