'Scream 5': 3 Reasons Stu Could Be Ghostface
On Jan. 14, 2022, most of the original cast of Scream will return to the silver screen. Nev Campbell, Courteney Cox, and David Arquette will reprise their roles as Sidney, Gale, and Dewey in the next installment — Scream 5. But many fans are curious about Stu. Will Matthew Lillard make an appearance in Scream 5? More importantly, will Lillard's Stu return after all these years? Here's three reasons why we think Stu could be Ghostface in the new Scream movie.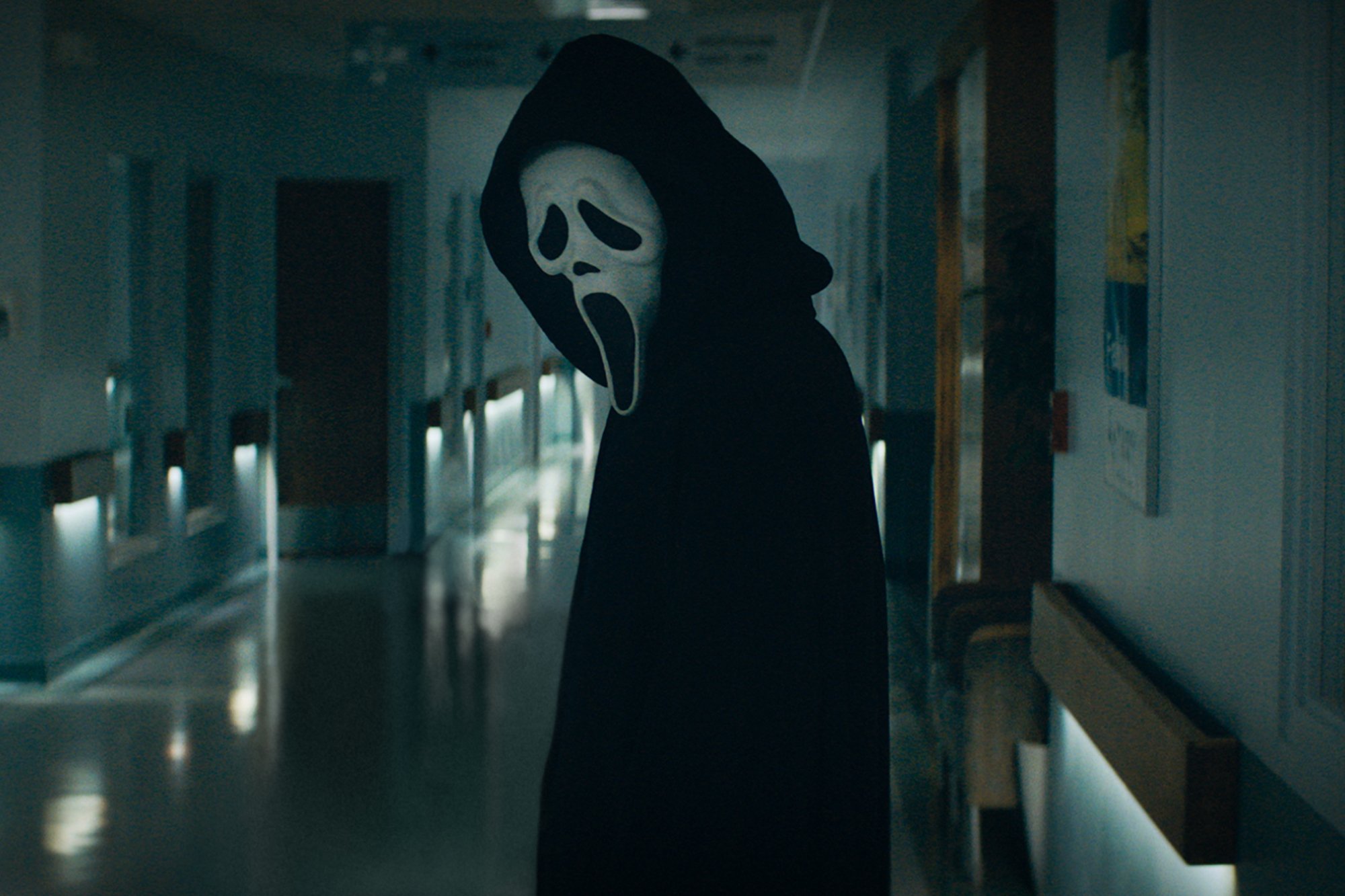 Stu Macher's voice in the 'Scream 5' trailer
According to Podcast Now on YouTube, several clues hint at Stu's return in Scream 5. But the biggest clue leading the horror movie outlet to think Ghostface could be Stu is the voice. 
Screenwriter Kevin Williamson already confirmed Roger Jackson, who voiced Ghostface in the original movies, will return in Scream 5. As Podcast Now points out, Ghostface's voice sounds older, as if it's "been through things." You know, like having a television dropped onto their head kind of things.
"When he says 'Tara' and when he says 'Hello Sydney,' he sounds very much like [he does in] Scream," the host says of Ghostface's voice in the Scream 5 trailer. Fans will recall Stu using a voice changer to make calls as Ghostface in the original movie.
Because of how similar the voice sounds in the new trailer, Ghostface could be Stu. If you're the kind of Scream fan who thinks Stu could still be alive. 
Wes Craven wanted to bring Stu back in 'Scream 3' 
It may seem like Stu dies at the end of Scream, but the late Wes Craven had plans to bring the villain back in the third installment of the franchise. Craven wanted to have Stu orchestrating killings from his jail cell, with multiple Ghostfaces trolling the halls of local schools. 
During a Scarefest panel in 2016 (via iHorror), Lillard briefly explained that the film showed high schoolers getting murdered. But Craven scrapped the idea after the Columbine shootings, which took place on Apr. 20, 1999. Scream 3 came out in February 2000.
An attack on a school still wouldn't be the best avenue for Stu to come back. But the idea that Craven wanted to bring him back in the first place has many people thinking they'll see Lillard as Ghostface in Scream 5. 
Stu's house returns in 'Scream 5' 
Stu's house is where he and Billy (Skeet Ulrich) died at the end of Scream. But why would the house play such a prominent part in Scream 5 if Stu didn't have something to do with it? 
In the brief glimpses we see of Stu's house in the trailer, there's a moment where Ghostface is walking off of the porch. Sydney also mentions whoever this Ghostface is, they're pulling the original three back to Stu's house. Could it be because Stu wants to reveal himself in the most poetic way possible? 
Horror movie fans will have to wait until next year to find out if Stu is in fact Ghostface. See Scream 5 exclusively in theaters on Jan. 14, 2022.