'Scream 5' Has a 'Big Reveal' About the Killer, Fans Predict It's an OG
Though it doesn't hit theaters until January 2022, Scream 5 has fans ready to welcome Ghostface back into their lives. Original cast members Neve Campbell, Courteney Cox, and David Arquette will reprise their roles, and it's bound to be a treat for moviegoers who loved Wes Craven's first installment.
This time around, Woodsboro is at the center of another bloody murder spree that targets teens. Since 1996, different killers have been unmasked as Ghostface. But fans have their own ideas about who's causing mayhem in the new movie.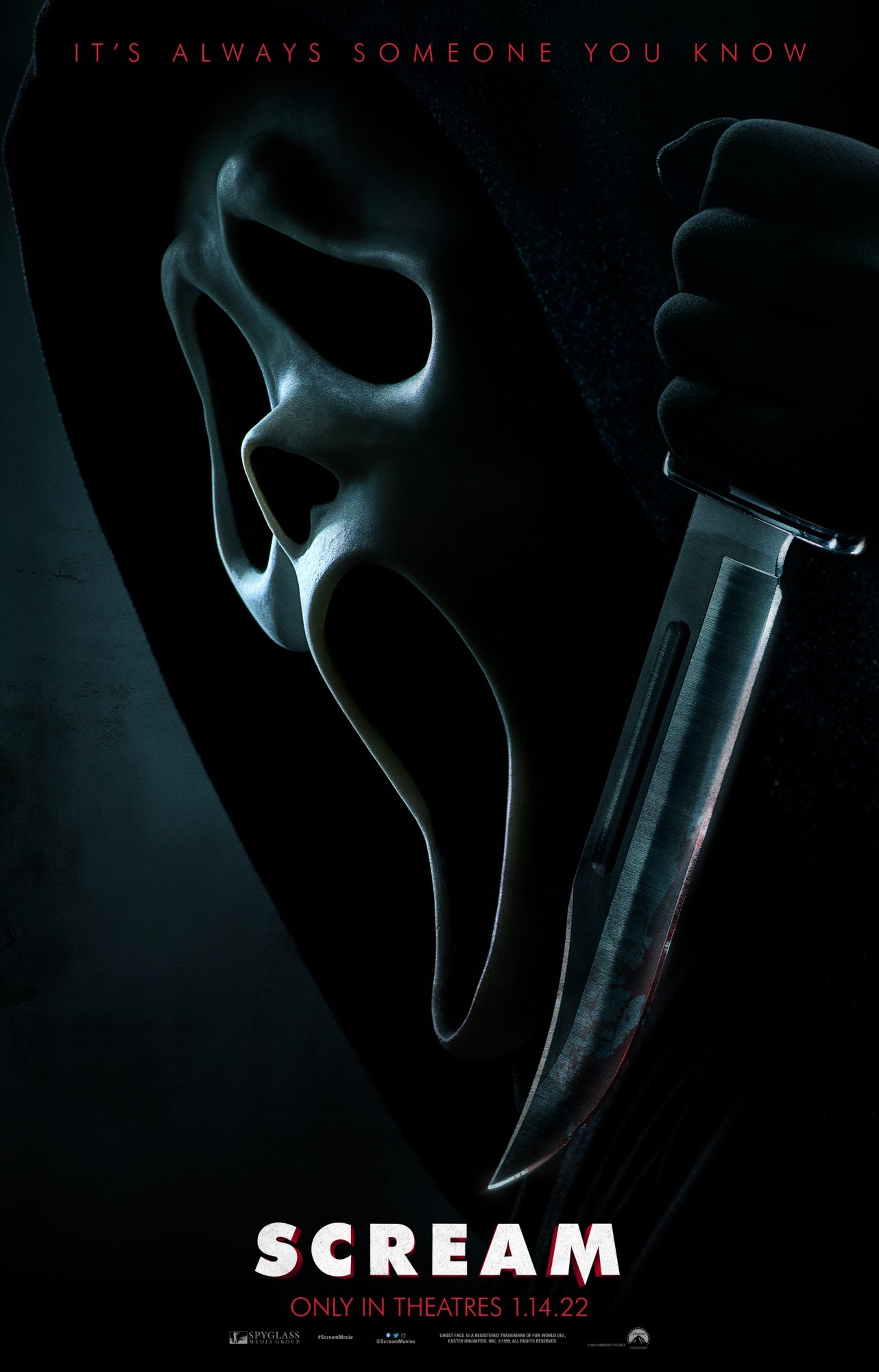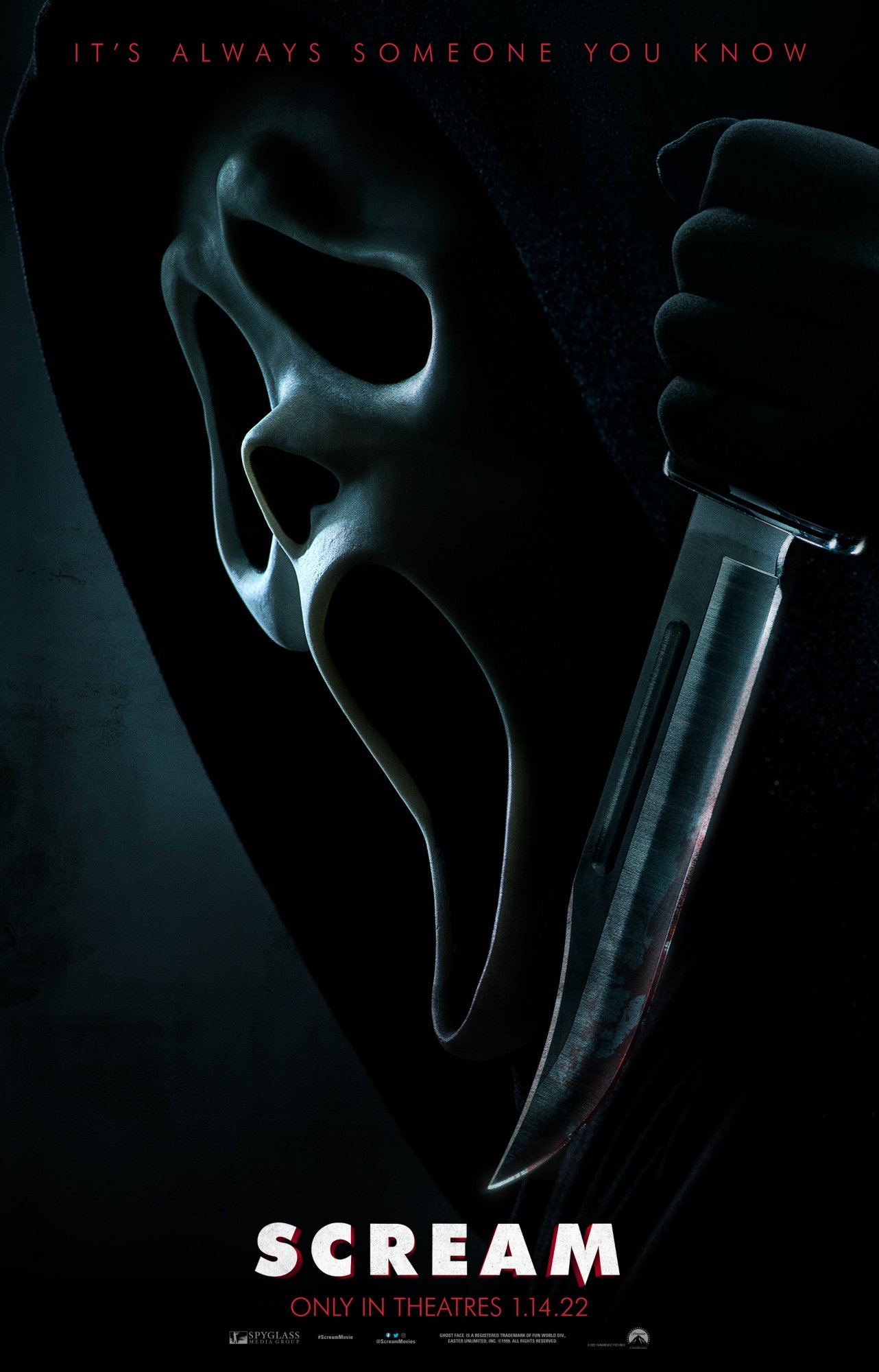 'Scream 5' directors kept the killer a secret from the cast
Entertainment Weekly released a fresh set of first look photos for Scream, and viewers are excited. The sequel stars Jack Quaid, Melissa Barrera, Kyle Gallner, Mason Gooding, Mikey Madison, Dylan Minnette, Jenna Ortega, Marley Shelton, Jasmin Savoy Brown, and Sonia Ammar.
Directors Tyler Gillett and Matt Bettinelli-Olpin spoke with EW about working hard to keep Ghostface's identity under wraps from the entire cast — including Campbell, Arquette, and Cox. Their intent is to scare the daylights out of the audience and have their jaws drop when they learn who's behind the murders.
"We were really careful to protect the big reveal of the movie," said Gillett. "We went as far as to withhold those moments in the script from the actors. We wanted everybody involved, to the degree that we could, to be a part of the whodunit. Obviously, you get to a point in the shoot where you have to let the cat out of the bag, but we went pretty far into prep and into production with a surprising amount of secrecy maintained."
Though the trailer for Scream arrives on Oct. 12, fans are already hedging their bets on who is terrorizing Woodsboro.
Some fans think 'Scream' will reveal Sidney, Dewey, or Gale as Ghostface
Now that the first photos have dropped and the poster tagline reads, "It's always someone you know," predictions are gaining steam. Rumors floating around about Scream note Sidney has kids and spouse, and but divorcees Dewey and Gale live apart.
With this mind, some fans suspect Dewey could be the murderer. A few Redditors think he — or one of the other originals — may experience a mental crisis from all the trauma, leading to a rampage. They peg him as Ghostface, and he may or may not be working alone.
"I'd like Dewey to be the Killer with his reasoning being that this seemed the safest way for him not to get stabbed again, only for Gale to point out that literally every Ghostface ends up getting stabbed or shot at some point," wrote one fan. Some thought it'd be a great twist to have him (or Gale) go dark.
Arquette mentioned to EW that Dewey won't have a limp anymore. So, perhaps that is a clue? Others believe Gale is capable of offing people. The storyline may set it up where she has nothing to lose. But with Stu's house in the film, it's possible Matthew Lillard's character makes a miraculous return too.
In the worst case scenario, there are fans who predict at least two of the OGs will die heartbreaking deaths. Scream hits theaters on Jan. 14, 2022.
RELATED: 'Scream 5' Star Neve Campbell Can't Stand Horror Movies