'Scream 5': Fans Want Ghostface and the Original Cast (Not a Reboot)
To the delight of horror fans everywhere, Scream 5 is reportedly in the works, and the team is coming together. With that in mind, Twitter is buzzing with speculation, questions, predictions, suggestions, and even demands. Here is what we know so far about the sequel, plus some of the best tweets about Scream 5.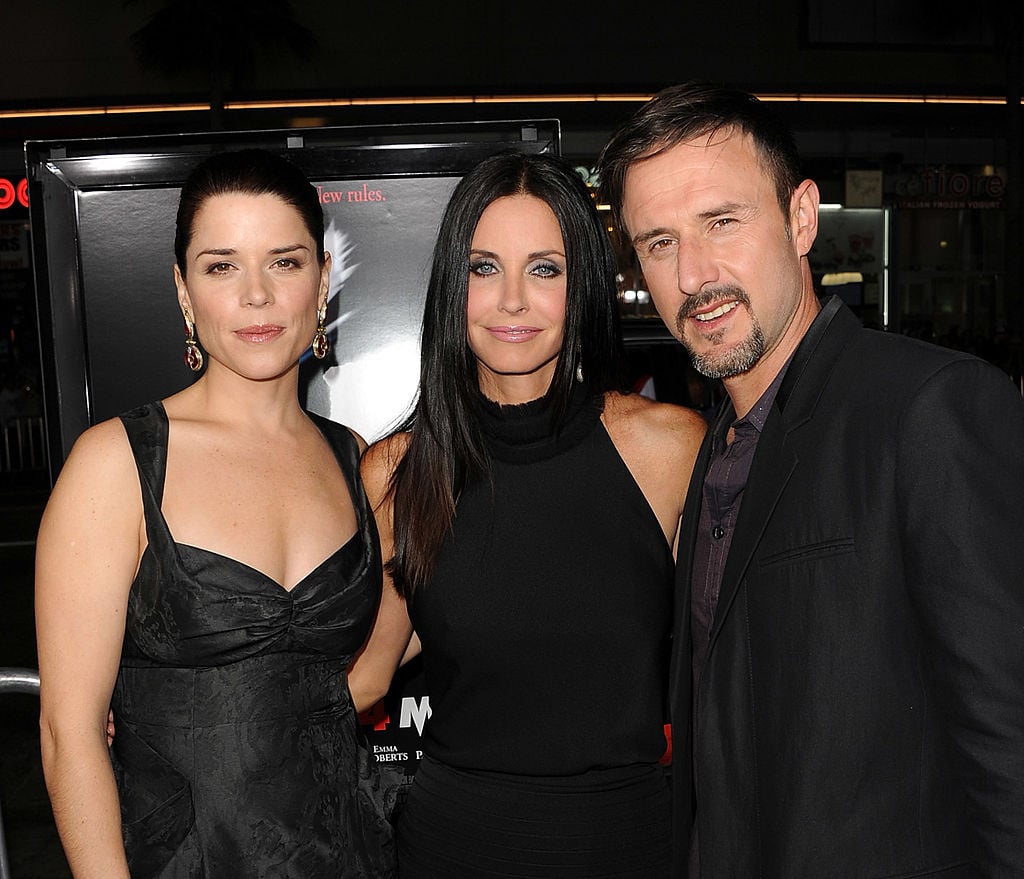 The 'Scream' backstory
When Scream hit theaters in 1996, it killed with audiences due to its fresh take on the slasher sub-genre of horror films. Writer Kevin Williamson and director, the late Wes Craven, partnered to make audiences both shriek in terror and giggle with delight during the one hour and 45-minute thrill ride, which spawned three sequels.
In the film series, Sidney Prescott, played by Neve Campbell, becomes the object of the Ghostface murderer's obsession. Courteney Cox and David Arquette, as Gale Weathers and Deputy Dewey, complete the trio of principals who appear in all four franchise films.
Now, the Scream franchise is being revived by the Spyglass Media group, according to a Nov. 2019 report from Deadline. The last sequel, Scream 4, premiered in April of 2011, so if production for Scream 5 goes as planned, it will hit theaters about 10 years after the last film.
Fans are hyped about Ghostface
Although it has been nearly a decade since a Ghostface killer graced the silver screen, fans are still pumped about the revival.
"Scream 5? Did I hear there will be a Scream 5??? Why is this the best news I've heard in FOREVER," tweeted one fan.
"There are rumors [that] Scream 5 is underway, and I'm so excited for Sid to kick more Ghostface a**," gushed another.
"I hope they call it Ghostface. I've always felt like that's the perfect next title for the franchise. Just a random 4 a.m. thought," pondered a fan on Twitter.
Fans want a new story with the original cast, not a reboot
Scream fanatics aren't just amped for a Ghostface comeback. They also want the original cast members to return for a fresh story in the fifth installment. Based on the Twitter chatter, if the filmmakers opt for a reboot instead, it would likely be met with resistance from the fan base.
"Scream is not Scream without Neve Campbell, David Arquette, and Courteney Cox. We want Scream 5. Don't reboot! Fans need this reunion, in honor of Wes Craven," pled a fan. And that sentiment echoes across Twitter.
Another enthusiast tweeted, "We want Scream 5! We don't want a reboot of the franchise! We want Neve Campbell, Courteney Cox, and David Arquette back!"
The excitement over the franchise as a whole is tremendous, like the reaction from this follower who wrote, "Ever since I heard the announcement about Scream 5, I was excited. I hope with Scream 5, it shows a new story and not a reboot. After I saw Scream 4, I've been wondering if they'll ever make Scream 5. Looking forward to seeing this movie."
It remains to be seen whether the original cast members will reprise their roles. But what is certain is that the legacy of horror master, Wes Craven, lives on.
Read more: 'Creepshow': Episode 1 Drops on AMC With Tobin Bell and Giancarlo Esposito