'Scream 5': If Selena Gomez Rumor Is True, She'll Join These Famous Opening Kills
Selena Gomez is no stranger to scary movies. She's appeared in the disaster horror film Aftershock and the zombie horror-comedy The Dead Don't Die. She's also a fan of the genre herself, revealing many of her favorites in a 2020 live stream during the coronavirus (COVID-19) pandemic.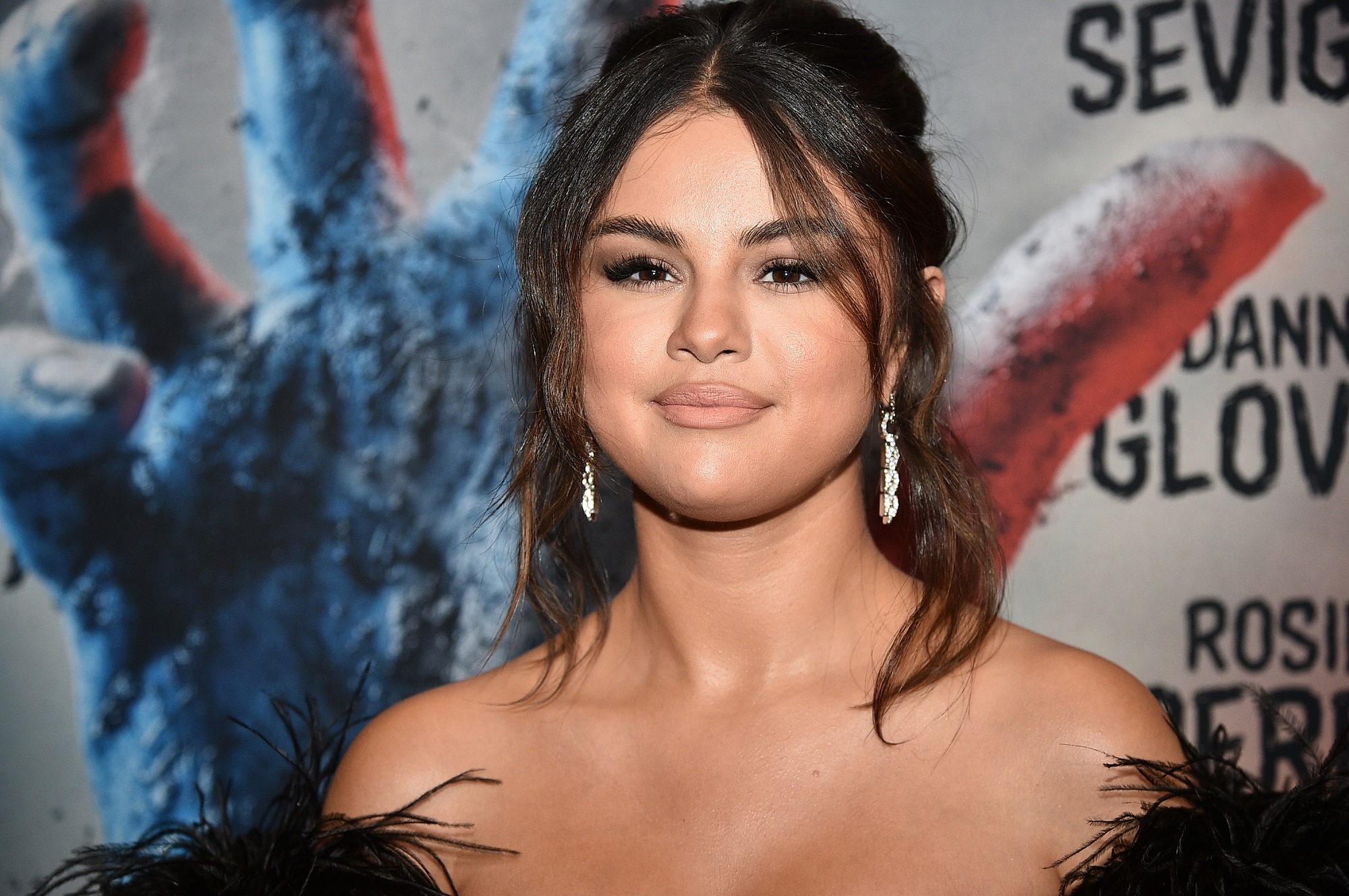 A singer and an actor, Gomez has many projects in the works. Rumored among those is a cameo in the upcoming slasher franchise flick Scream 5, opposite returning star, Neve Campbell. The theory is that Gomez will be one of the movie's first kills, carrying on a tradition made famous by the actors below.
Drew Barrymore, 'Scream'
It would make sense for Scream to bring in Gomez as the first kill because the franchise was one of the earliest to trick audiences with a big name who gets killed in the opening moments. Former child star Drew Barrymore, who was, at the time, transitioning into more adult roles, was a significant draw for the film.
Scream begins with Barrymore as Casey Becker, a teenage girl who gets a phone call from an unnamed man. She talks to him about her favorite movies, then has to answer questions to save her boyfriend and, after he's killed, herself. Some horror trivia from the 1996 film: Barrymore was initially cast in Campbell's role.
Jada Pinkett Smith, 'Scream 2'
Another slasher theme that Scream made popular is the way it was uniquely meta. Scream 2, which came out one year later, depicted a couple, Maureen and Phil, on a date to see a film based on the first movie's events. Phil dies first, then Maureen (played by Jada Pinkett Smith), as pandemonium breaks out in the theater.
Pinkett Smith was still a relatively fresh face at the time, though on the precipice of stardom. She had headlined films such as The Nutty Professor and Set It Off, after recurring in The Cosby Show spinoff A Different World. Still a few years away from her Matrix fame, Scream 2 debuted the same year Pinkett Smith married Will Smith.
Johnny Galecki, 'I Know What You Did Last Summer'
That same year, another slasher horror film, also from Scream and Scream 2 writer Kevin Williamson, debuted. I Know What You Did Last Summer followed four teens after they accidentally hit and killed a man and, one year later, are then stalked and murdered by a masked assailant.
Johnny Galecki stars as Max Neurick, a friend of the teens in question. They initially believe he's the one sending them threatening letters until he becomes the killer's first target. While this was long before Galecki's The Big Bang Theory fame, he was fresh off his lead role on the sitcom Roseanne at the time.
Joseph Gordon-Levitt, 'Halloween H20: 20 Years Later'
These turn-of-the-century franchises were directly influenced by one that came more than a decade earlier: the Halloween films. In celebration of the original film's 20th anniversary in 1998, Halloween H20: 20 Years Later, which ignores the events of several previous sequels.
The movie starred many big names at the time, including the original franchise star, Jamie Lee Curtis. But a few notable actors died early, such as Joseph Gordon-Levitt. At the time, Gordon-Levitt was gaining attention for his starring role in the sitcom 3rd Rock From the Sun. Notably, Williamson also contributed to this project.