'Scream 5' Star Neve Campbell Can't Stand Horror Movies
With the release of 1996's Scream, Neve Campbell put a face to the classic scream queen trope. She propelled her career and will soon star in the upcoming Scream 5. Despite her success in the genre, Campbell won't watch horror movies in her free time. She explained why she doesn't like horror and named the film that scarred her for life.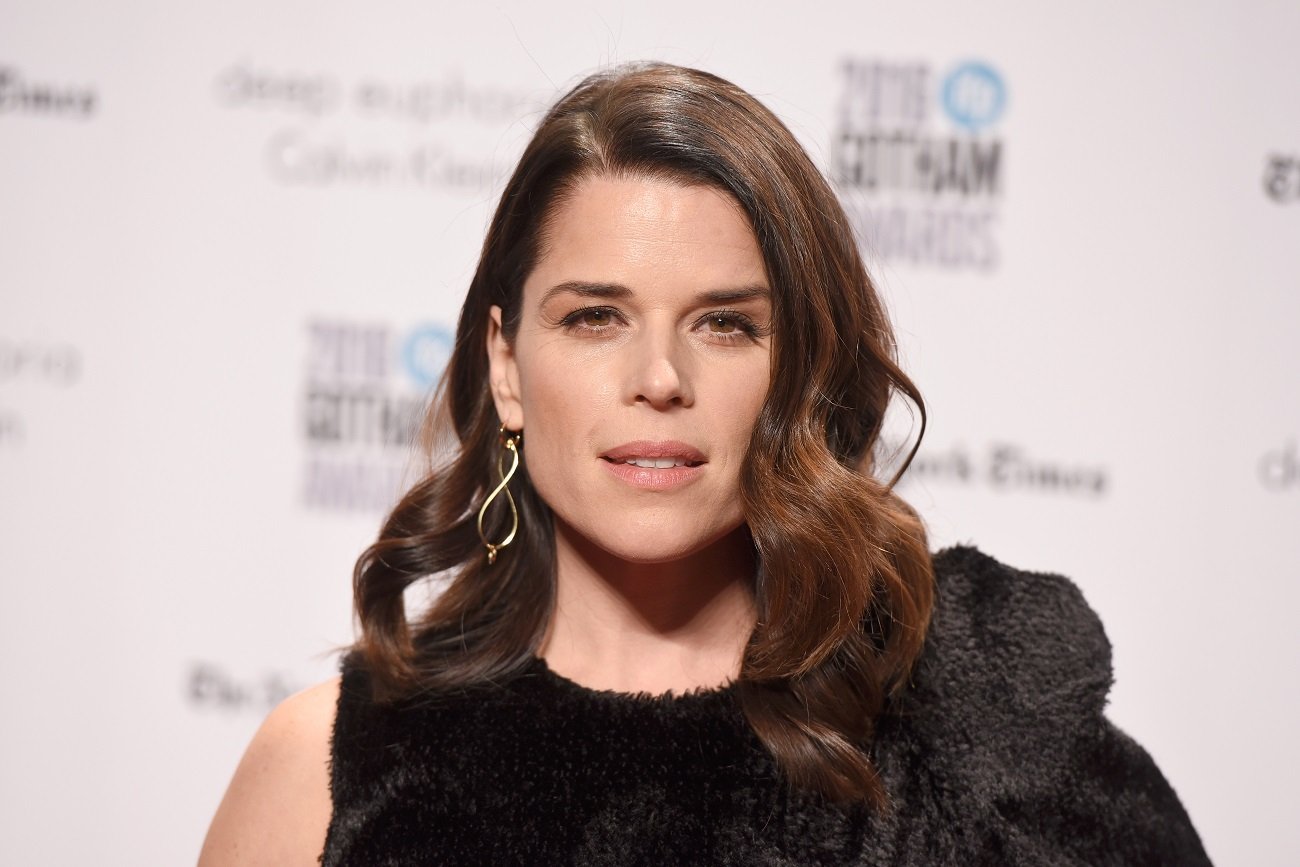 Neve Campbell was apprehensive about appearing in 'Scream 5'
In 2020, Campbell confirmed she would return to the long-running franchise for Scream 5. Though she has stated that she's excited, she was initially not sure if she would return. The film is the first after original director Wes Craven's death, and Campbell didn't know if she wanted to appear in the movie without him.
"I had been really apprehensive about doing another one," Campbell explained to Jamie Lee Curtis for Variety. "People had asked in the past whether I would do another one without Wes or whether I would make another one. I always felt like it'd be too difficult to do it without Wes. He was the master of these films. He did such a beautiful job on them. We were a family."
Ultimately, new directors Matt Bettinelli-Olpin and Tyler Gillett won Campbell over. They wrote her a letter explaining that they became directors because of Craven and wanted to honor his new film legacy. This was enough to convince Campbell to return to the series. 
The actor won't watch horror movies
Campbell plays one of horror's most iconic characters and is a staple in the genre. Still, she doesn't like watching horror movies. In Variety's House of Horror, Curtis explained that she doesn't like horror films, and Campbell admitted that she's the same way. 
"I'm so glad you said that," Campbell said to Curtis. "[Horror movies] have their place in the world, but I don't watch them."
Campbell said that her fear stems from a childhood viewing experience.
"I was 13 years old, at a sleepover. It was called The Changeling with George C. Scott. It's a great movie, but I didn't sleep for months. Who does that to children?"
Despite her aversion to all things horror, Campbell recognizes that the Scream movies were a major force in advancing her career.
"I did well by those movies," she said. "They did great things for my career, great things for my life."
Neve Campbell said she recognizes inequality in horror
In the conversation, both Curtis and Campbell noted that they're glad for their experiences in their respective horror films. Still, they recognize a strain of inequality prevalent in the genre. Curtis said that though she was the star of Halloween, she didn't get much money from it. Campbell had a similar experience.
"There's always the promise of back end," she said. "And then, of course, it's drowned in publicity and costs and all the reasons they say, 'Oh, actually no, we didn't make the amount of money that we're claiming we made in all the press, so that we don't have to give you that,' unfortunately. It was the Weinsteins."
As Campbell continues her work in the genre with Scream 5, she hopes to improve the genre for other women.
"At some point it's OK to say, 'No, I'm going to get paid this or I'm not going to be able to play in your sandbox.'"