'Scream': Jenna Ortega Was So Nervous for 1 Scene She Got Sick
Jenna Ortega is quickly becoming the scream queen of her generation. Starring in TV shows like Wednesday and You and movies like X and Scream has demonstrated her skill at handling both horror and gore. Now, fans of the 20-year-old are excited to see her reprise her role as Tara Carpenter in the upcoming film, Scream VI. The actor did such a good job with the character in the 2022 film that fans are itching to see more from her. But while Ortega has shared that she enjoyed filming Scream, it wasn't without its challenges. In fact, the actor made herself sick before shooting one pivotal scene.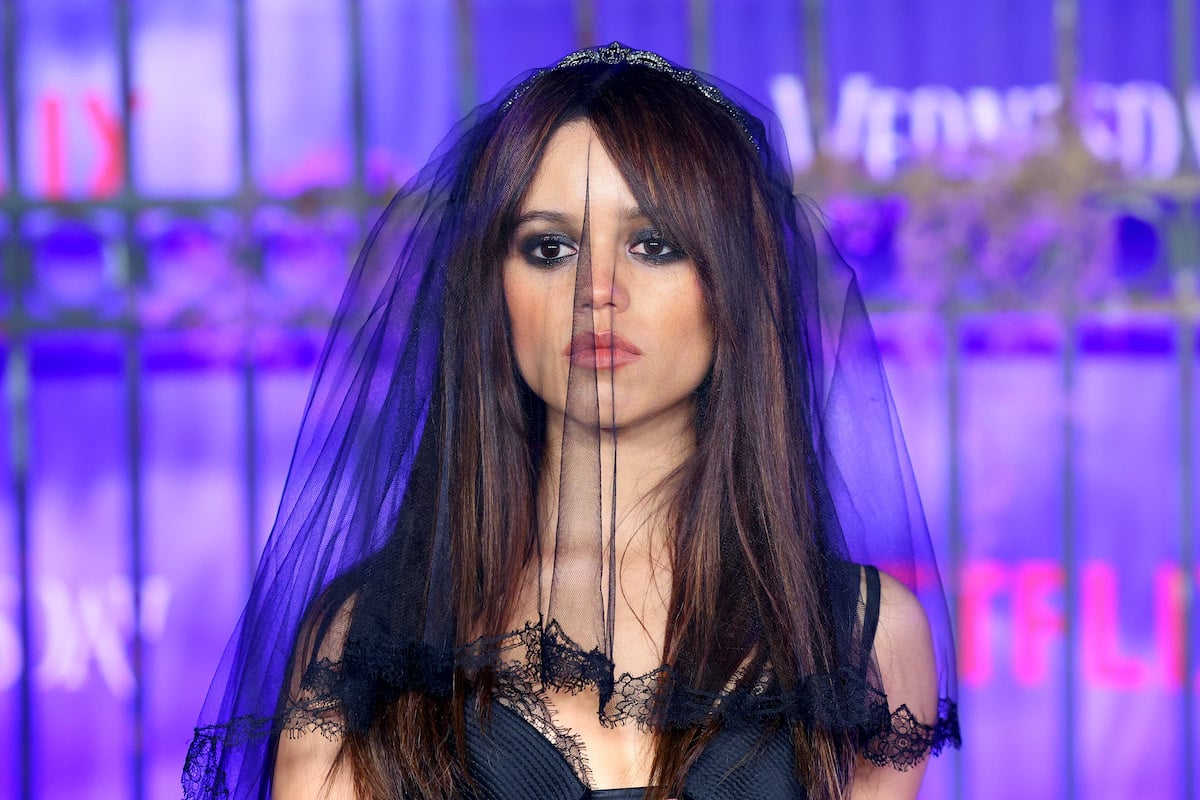 Jenna Ortega was thrilled to join the 'Scream' cast
As a former child actor, Ortega spent many of her formative years on set. She's always loved working on projects and has a particular soft spot for horror films. According to The Fallout actor, everyone who works on horror movies loves them, so the sets are always a fun place to be. But it isn't all fun and games for Ortega as she sometimes experiences bouts of nerves.
The actor was very nervous about recreating the iconic Drew Barrymore scene
One scene from Scream that made Ortega particularly nervous was when her character did a callback to Drew Barrymore's character, Casey Becker, from the original 1996 film. While speaking to The Face, Ortega admitted that she felt anxious about doing the scene justice.
"They put me in a pink sweater and had me play with knives like Drew did," Ortega shared about filming Scream. "It was very obvious that it was a callback, and that being one of the most iconic cinema moments ever, I felt pressure to do it right. I don't think I slept the night before. Sometimes when I'm really nervous, I make myself sick. Like, my body can't help but have a reaction. I had it on that day."
Ortega recalls being overwhelmed with giggles while filming a Ghostface scene in 'Scream'
Ortega may have felt nervous to the point of illness, but the overwhelming majority of fans will agree that she nailed the callback scene. And while the actor may have felt pressure about that particular scene, the rest of her time on the Scream set seemed to be filled with joy and levity. According to Ortega, there's plenty of time for goofing off, even when you're shooting a slasher film.
"I wish people could see the other side of horror films," Ortega explained. "We're laughing so hard the entire time. We shot a scene with Ghostface in the last Scream, and there was one day where we could not stop laughing as they were doing their monologue. It's not so serious. It's really hard to scare me. People growing up would jump out from behind door frames, and I wouldn't flinch."