'Scream': Neve Campbell's Oldest Child Has Never Seen Her Famous Movies
Neve Campbell is an accomplished actor who has starred in various film and TV roles. Many fans adore her portrayal of the teenage orphan Julia Salinger on Party of Five. Others know her as Sidney Prescott, the teen who finds herself at the center of a killing spree and may just become the killer's next victim in Scream. But Campbell's oldest child isn't among her fans.
The actor stuck with the franchise throughout multiple film sequels, including the fifth installment. More than 25 years since the first film, Campbell explained how her children, specifically her oldest, feel about the role.
Campbell secured her stardom in the 'Scream' franchise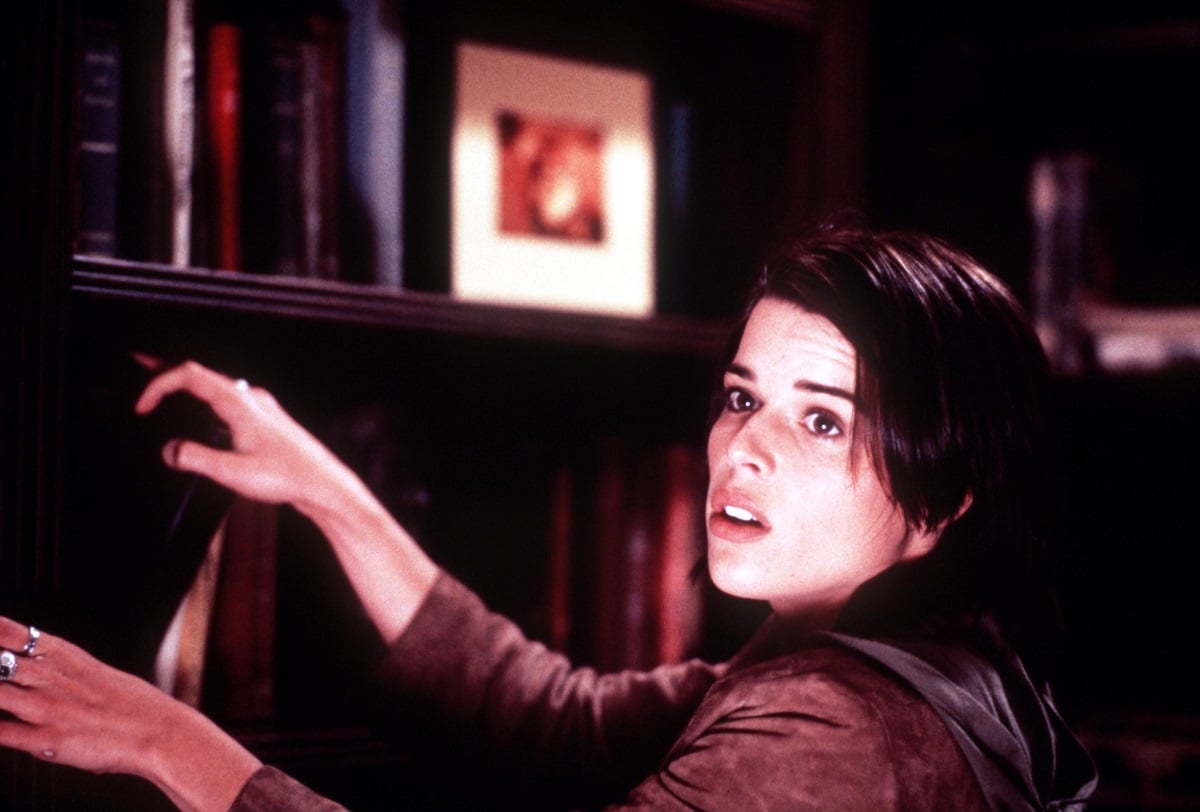 Although Campbell began working in Hollywood in 1992, her breakout role arrived in 1994 when she started portraying Julia Salinger in Party of Five. After that, Campbell moved to film projects, including The Craft, Wild Things, and Scream.
Campbell's character in Scream is Sidney Prescott, a young woman targeted by unknown killers. She watches those around her die until she figures out just who is trying to kill her. The slasher horror movie skyrocketed Campbell to international fame, as the franchise built a considerable cult following over the years. 
Campbell's oldest child hasn't seen her movies
Many actors choose not to share their prominent roles with their children. When it comes to Campbell and her oldest child, Caspian, she says he hasn't seen any of her work.  
"My 9-year-old hasn't seen the movies, but he obviously knows about them," Campbell told The New York Times of Scream. She explained how Caspian encouraged her to talk to fans once when they were out, saying,"'Mom, you should go tell them [you're Sidney]!'" Though Campbell didn't do so, she noted, "It probably would be fun for them."
Now that Campbell's son is aware of her career and her role in the movie franchise, he asked whether her character survives the latest installment. Campbell told Extra, "He really wanted me to tell him for the past few months whether I live or die [in Scream 5]. I only just told him the other day."
Taking their kids to set
As the child of an actor, Caspian gets to see something few others do: how movies get made. Campbell has taken her children, sons Caspian and Raynor, to the Scream 5 set. However, this isn't always the case.
In an interview with KIIS FM she said, "It depends on the project [whether I bring my kids] and how many hours I am going to be doing and how present I'm going to be."
Campbell is not the only celebrity that has taken their children to the set while working. Gabrielle Union and Jessica Alba created a very family-friendly set for their young children while working together on L.A.'s Finest. Jennifer Lopez has also been very accommodating when it comes to her kids and her job, taking her twins to a variety of shoots, concerts, and awards programs.