'Scream' Star David Arquette Invites Fans to the Movie's Original Bloodbath House On Airbnb
Sidney Prescott narrowly avoided death in Scream, Wes Craven's slasher flick that launched the iconic Ghostface mask and tilted twist endings on their heads. David Arquette famously played Deputy Dewey in the original film and its sequels, and he's set to reprise his role in the new installment. To get fans in the Scream spirit and to celebrate the film's 25th anniversary, he's inviting folks to pay a visit to Stu's house for an Airbnb stay. But it's only available for a short time.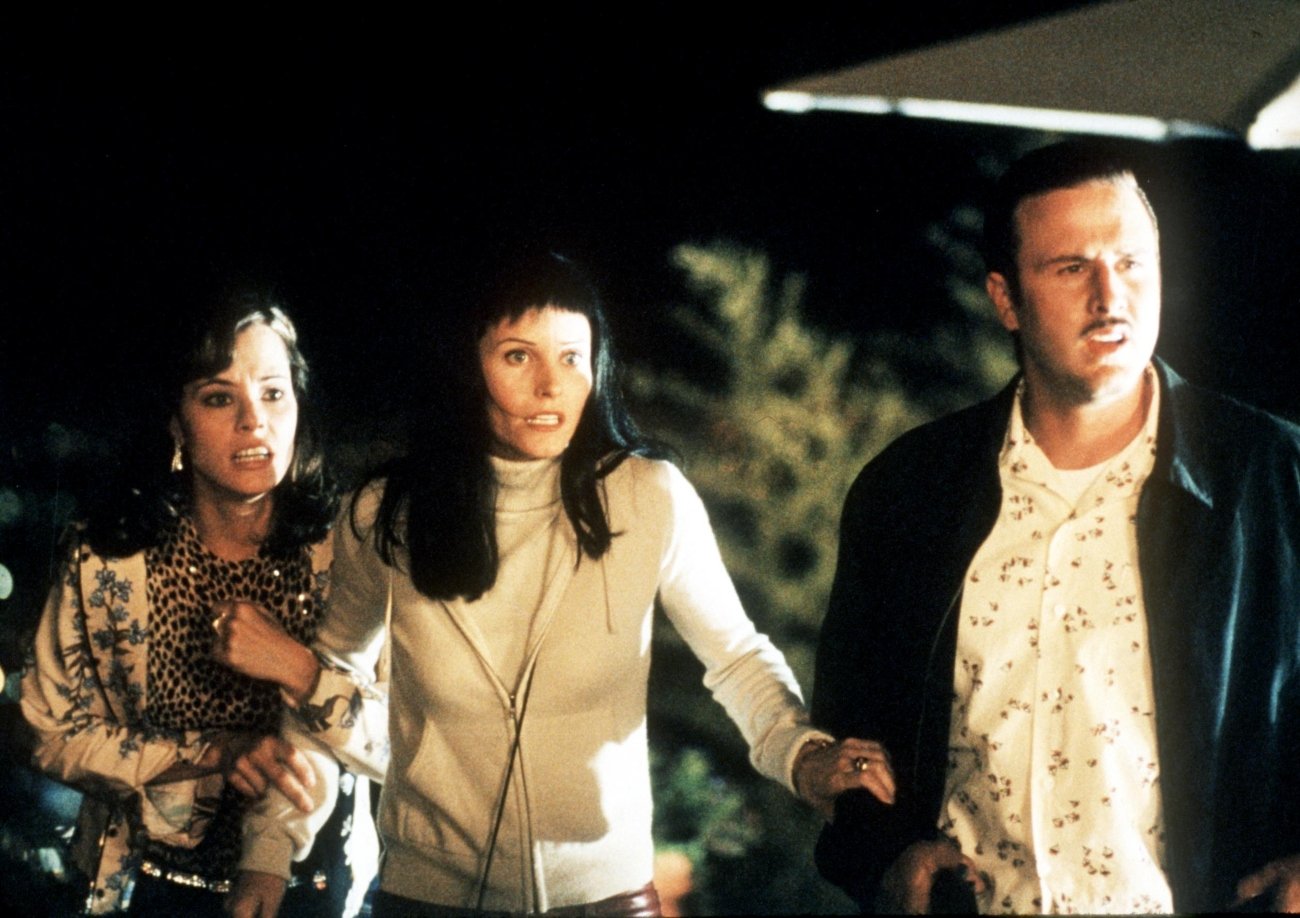 David Arquette promotes 'Scream' house for Airbnb
It's where the famous bloodbath scenes went down, and it's where Stu and Billy met their demise. The Scream house! Matthew Lillard played Stu Macher, one of the murderers whose house became party — and death — central. The first Scream movie featured Stu and Billy going on a rampage at the Macher mansion, killing Tatum, Kenny, and others. Now, diehard fans can experience what it was like at the house by renting it out through Airbnb.
David Arquette shared a video from inside the California home, beckoning everyone to visit. There's a stained glass Ghostface window, dark corridors, and plenty of popcorn to enjoy during one's stay. Welcome to Woodsboro, friends.
The 5,500 square-foot home is located in Tomales, California, a town north of San Francisco. When Scream fans aren't living the dream there, the property hosts weddings and other gatherings.
According to the Airbnb listing, Dewey himself will give visitors a virtual greeting when they check in. Guests will be treated to a Scream movie marathon with '90s-themed snacks, and a self-guided tour where you can check out knife marks and the deadly garage. To make things really special, there's "a dedicated phone line for if you dare to reach Ghostface directly — but watch out, he might just call the house, too."
Airbnb will open reservations on Oct. 12 for stays on Oct. 27, Oct. 29, or Oct. 31. Find details for the special Halloween event here.
Stu's house will be in new sequel
Not one to skip details, Arquette (as Dewey) reminds everyone that Scream 5 will hit theaters in January 2022. Additionally, word on the street is Stu's house will be in the movie, but no one knows why yet. Some fan theories propose that Stu could still possibly be alive, even though he was electrocuted in the first Scream.
Others believe that the film will flip things back to Sidney's connection to Ghostface, and the house will either pop up through a flashback or some type of odd reunion. Set photos that hit the web showed the home, playing into fans' imaginations that old, dead characters could return. Arquette, Courteney Cox, Marley Shelton, and Neve Campbell all reprise their roles, and viewers should look out for the R-rated, Easter egg-filled picture in 2022.
RELATED: 'Scream 5': 1 Actor Has No Interest in Reviving This Presumably Dead Character